Job Information
MRC Counsellor - LS2
NGO Information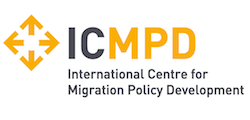 Contact Name
Hussein Al-Barazanje
Contact Email
hussein.al-barazanje@icmpd.org
Job Information
Requirements
Minimum Education
Bachelor Degree
Minimum Experience
3 Year
Job Status
Published Date
2023-09-17
Location
[Baghdad,Iraq ]
Description
ORGANISATIONAL SETTING:
The EU-funded project Improving Migration Management in the Silk Routes Countries aims at establishing a Migrant Resource Centre (MRC) in Baghdad, Iraq. The current migration situation in Iraq is strongly related to the political, economic and security situation in the country. Iraq is also a source country for migrants and asylum seekers due to the political, economic and security situation in the region over the past decades.
In view of the aggravated security situation, the vulnerability of the population to trafficking, migrant smuggling and labour exploitation has increased since 2015. In response to these challenges, the EU funded project "Improving Migration Management in the Silk Routes Countries" seeks to support the national institutions of Iraq, namely the Ministry of Labour and Social Affairs (MOLSA) as the federal responsible government entity, with the establishment of a Migrant Resource Centres (MRC) in Baghdad. Through collective collaboration of other key stakeholders at federal and provincial level, the centre aims to increase accessibility to general and specific information on migration, providing potential migrants with information and counselling, linking up with the diaspora communities, as well as raising awareness on irregular migration and its related risks.
FUNCTION (Task Identity):
The MRC Counsellor is responsible for the delivery of MRC outreach, awareness raising and counselling activities through the office placed at MOLSA. The MRC Counsellor administers the hotline, organises outreach and information activities and is responsible for a timely achievement of high-quality outputs within his/her area of work and under the supervision of the MRC Coordinator.
The MRC team reports directly to the Ministry of Labour and Social Affairs and ICMPD. S/he will also work closely with the responsible ICMPD project team, ensuring effective implementation of the MRC activities. The MRC team will furthermore work closely with the ICMPD Country office in Baghdad, to seek technical input, networking with stakeholders and liaise with government authorities.
TASKS AND RESPONSIBILITIES (per Job Component):
Under the supervision of the MRC Coordinator, the incumbent will be responsible for the following tasks:
▪ Providing migration counselling to a variety of clients who visit and attend the MRC, including initiating and following up on referrals, linking them with technical and vocational institutes to upgrade their skills;
▪ Collect necessary baseline information about the target community and area
▪ Organising and implement proactively outreach activities with communities, at schools, universities, technical training centres, in cooperation with NGOs, (affiliated) government entities and other community outreach actors 2
▪ Collect information from all concerned stakeholders of services and ongoing programmes/projects regarding prospective migrants and migrant workers, and design and develop leaflets to share information with MRC visitors;
▪ Identify potential information on migration to be included in information materials (including printed and video materials)
▪ Mapping of all concerned stakeholders and establish referral mechanisms for prospective migrants and migrant workers;
▪ Mobilise and facilitate the engagements of stakeholders during planning and conducting meetings, workshops and seminars;
▪ Providing paralegal advice to pre-departure migrants, migrant workers, returned migrants and members of their families;
▪ Collaborate with government authorities and with the respective departments and communities for the implementation of MRC activities;
▪ Effective information and service delivery to potential migrants and migrant workers who come to the MRC;
▪ Contribute to pre-departure and post-arrival orientation courses and trainings delivered by the MRC;
▪ Contribute to the trainings targeting the representatives of the government, media and the civil society;
▪ Organise and participate in related events to share MRC experience and material; Running the filing system that tracks the movements of clients who have accessed MRC services and protects copies of documents;
▪ Entering data for each client on a regular basis, using the completed client cards (or similar);
▪ Organise meetings, prepare agenda and meeting minutes to share;
▪ Coordinate and work closely with stakeholders tasks related to service delivery in the MRC;
▪ Efficiently documenting relevant information such as maintaining all forms of reporting and data collection using appropriate data collection methods, including client cards (or similar tools);
▪ Drafts documents, work plans and budgets; organises, prepares and participates in meetings, seminars, workshops and missions;
▪ Ensuring the MRC waiting area and counselling space is appropriately stocked with materials for potential migrants and their family members and maintaining the library of resources;
▪ Developing periodic monthly reports of the MRC activities on agreed format and timelines;
▪ Perform other duties, as required.
KEY RESULTS (as per Job Component):
• Support the operationalisation of the Migrant Resource Centre in Baghdad
• Development and implementation of community outreach and awareness raising activities
• Development of key messages, visibility and outreach material • Development of media information campaigns
• Daily counselling or potential migrants
• Support the effective delivery of MRC outputs in a timely and qualitative manner
• Contribute to the MRC achievements assessment and lessons learned generated
Qualifications & Preferred Skills
INCUMBENT PROFILE:
▪ A minimum of 3 years of experience in social work, law, development studies, economics, social or political science, migration studies or related field.
▪ Prior experience and comprehensive understanding of effective service delivery, community engagement, outreach, social work or counselling;
▪ Good understanding of the Iraqi administration, especially with regard to migration issues;
▪ Clear and sound understanding of migration issues ▪ Excellent inter-personal and communication skills.
▪ Strong teamwork and interpersonal skills.
▪ Adaptability and flexibility.
CORPORATE QUALIFICATIONS:
▪ Experience in international projects.
▪ Proficiency in (verbal/written) English, Arabic and Kurdish
▪ Bachelor´s degree related to the area of work.
How To Apply
Application Procedure:
Interested candidates are requested to submit their application in English through the ICMPD online
recruitment system at: https://careers.icmpd.org/Home/JobOpeningDetails?jobOpeningId=578 , by midnight (CET) of the
closing date specified above. For this purpose, candidates will first need to register with the ICMPD
website. Once the relevant data has been entered, candidates will be able to apply for vacancies.
Please note that in the course of the online application, the motivation letter and personal CV must be uploaded
All applicants are encouraged to apply as soon as possible after the vacancy has been posted and well
before the deadline stated above. Applications received after the published deadline, and offline
applications submitted via email, fax or post, will not be considered.
Due to the high volume of applications, only short-listed candidates will be contacted and applicants
are expected to be available for a personal/telephone interview.
In the event of a technical issue with your application, please email recruitment@icmpd.org.

General Information:
ICMPD retains the discretion to re-advertise the vacancy, to offer a different contract type and/or
duration, or to cancel the recruitment.