Job Information
Lawyer - Halabjah
NGO Information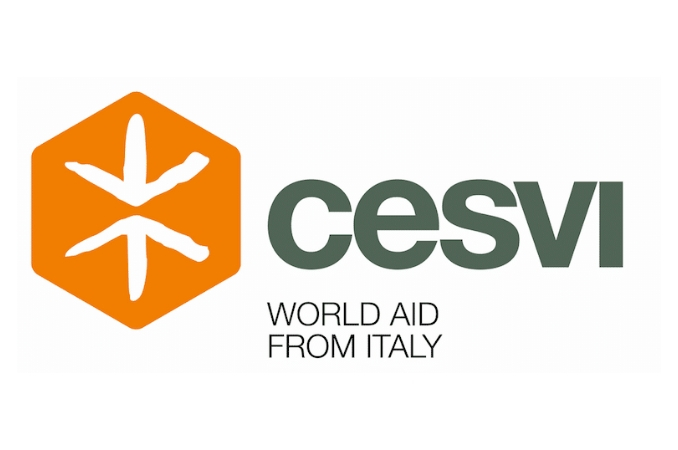 Contact Email
kurdistan@cesvioverseas.org
Job Information
Contract Duration
10 Months
Requirements
Minimum Education
Bachelor Degree
Degree Title
Bachelor's degree in Law
Minimum Experience
6 Year
Job Status
Published Date
2022-06-22
Location
[Halabjah,Iraq ]
Description
Background
CESVI is an Italian NGO working for global solidarity. CESVI operates worldwide to support the most vulnerable populations in promoting human rights and achieving their ambitions, for sustainable development.
CESVI has been working in Iraq since 2018, focusing on the sectors of livelihoods, multi-purpose cash transfer, agriculture, and food security. More recently, CESVI has started a new program in the protection sector, in particular GBV.
The Lawyer in Duhok works under the supervision of the SGBV Specialist, She/He is responsible for providing quality legal assistance for GBV survivors, representation before the court, public institutions, and judicial facilities, support on other legal issues relating to GBV survivors, and carry out related tasks foreseen under the Project Result 1 in Duhok Governorate. The lawyer work in collaboration with the GBV Coordinator and the mobile team.
Brief project profile
The project Strengthening community response and protection services for survivor women and girls in Duhok and Halabja Governorates promotes access to quality integrated protection services, at the same time strengthening the community network of civil society organizations engaged in gender-based violence response, with the ultimate goal of strengthening the resilience of vulnerable women and girls.
The target area of the above-mentioned project in the Duhok and Halabja Governorates, in the Kurdistan Region of Iraq.
MAIN TASKS AND RESPONSIBILITIES
Objective 1: Provision of legal service
S/He:
a) Provide legal advice, and consultation and handle all legal processes including court representation for GBV survivors.
b) Support GBV/SGBV cases that are identified to be in need of legal support and representation.
c) Coordinate with the GBV case manager and mobile team in maintaining legal case documentation and overseeing the development of case summaries.
d) Conduct awareness-raising sessions for GBV survivors, community members, and stakeholders.
e) Input and update beneficiary data into the case tracker system.
Prepared all legal reports and documents.
Ensuring that all legal project services and activities will be implemented in line with the project work plan based on Cesvi responsibilities and donor standards and requirements.
Performs any other duty assigned as needed.
Objective 2: Implementation of Safeguarding policies –Adult at-risk/Child Safeguarding/PSEA
S/He:
Ensures compliance with CESVI Safeguarding Policies and full implementation of safeguarding measures within his/her area of responsibility throughout the project's activities;
Qualifications & Preferred Skills
Requirements and skills:
Bachelor's degree in Law.
Member of KRI Lawyers Syndicate, Class C. (Valid bar association license).
At least Six years' experience in practicing law, preferably in Anti- domestic violence law, Personal status law, and Iraqi Panel code law.
Belief in human rights including gender equality.
A lawyer with knowledge in the general protection and women's protection field is preferred.
Ability to manage a varied workload and prioritize tasks, work under pressure and meet deadlines.
Experience working with people with different backgrounds and in humanitarian contexts.
Fluent written and spoken Arabic, Kurdish and English Elementary proficiency is required.
Computer literate (Excel, Word, Email).
Maintain confidentiality in all matters.
Excellent oral communication skills.
Excellent negotiation and relationship management skills, with the ability to proactively problem solve and find solutions
How To Apply
Applications must be sent by email to hr.cesvikurdistan@gmail.com, submitting an updated CV and motivational letter in English. CVs must be 3 pages maximum. 
The subject of the email must be Lawyer_Halabjah_Name_Surname
Closing date for applications: Thursday, 14 July 2022
Note: Due to the urgency of this position, applications will be reviewed on a rolling basis.
For further information about CESVI, please consult our website https://www.cesvi.eu/
Following the first screening of CVs, eligible candidates will be contacted for an interview and a written test.