Job Information
Child Protection Social Worker- West Anbar- Qaim
NGO Information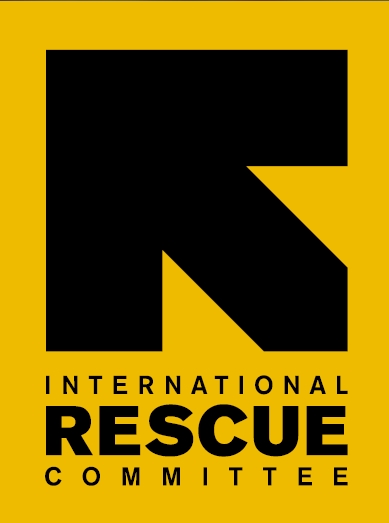 Job Information
Requirements
Minimum Education
Bachelor Degree
Minimum Experience
2 Year
Job Status
Published Date
2022-11-29
Location
[Al-Qa'im,Iraq ]
Description
The International Rescue Committee responds to the world's worst humanitarian crises and helps people to survive and rebuild their lives. Founded in 1933 at the request of Albert Einstein, IRC offers life-saving care and life-changing assistance to refugees forced to flee from war or disaster. At work today in more than 40 countries and in 22 U.S. cities, IRC restores safety, dignity, and hope to millions who are uprooted by conflict or disaster. IRC leads the way from harm to home.
The IRC established programs in Iraq in 2003 to address the overwhelming needs of displaced people in Iraq and the neighboring countries. Since re-establishing its presence in Iraq in November 2007, the IRC has been assisting thousands of internally displaced families in the northern, central, and southern governorates in the sectors of protection, gender-based violence (GBV), education, economic recovery, Child Protection, and emergency humanitarian assistance. Working in coordination with the humanitarian community in Iraq, the IRC's assistance and emergency programs address the needs of war-affected Iraqi internally displaced persons (IDPs) and Syrian refugees from several operational bases in the country and include both camp-based and urban-based assistance. IRC operates throughout Iraq, with the main office in Erbil and field offices in, Baghdad, SAD, Anbar, and Mosul.
Job Overview/Summary:
Under the guidance of the Child & Youth Protection Manager, the Child Protection Social Worker will identify, document and manage child cases of vulnerable, unaccompanied and separated children in Anbar governorate, providing individualized, timely and quality support to children and their families.
In support of this response, the Child Protection Social Worker, with the support of the program manager will coordinate with relevant child protection actors and service providers, child protection committees, and members of the communities to support individual child cases and, where appropriate, arranging and supporting care. The position will be based in Qaim with occasional travel to other areas may also be required.
Major Responsibilities:
Case Management:
In accordance with the Case Management standards, processes and principles assess protection issues and provide immediate assistance to children in need for CP services, including full documentation and follow up, psychosocial care and referral.
Work with the CYPD Manager create effective work plans and monitoring tools for Child Protection activities.
Liaise with relevant child protection agencies and other stakeholders on the concerns affecting children in the areas of interventions.  
Advocate with service providers on behalf of children and their families to access support and services.
Monitor and document work using the child protection information management information management system in support of high-quality child protection reporting. Submit weekly reports to the CYPD Manager.
Work with children and agencies to take follow up action based on recommendations made by the best interest determination panel.
Collaborate with CYPD Manager to ensure that supplies are available for child protection activities in a timely manner and resources are available to support advocacy events and meetings externally.
Provide continuous feedback to the CYPD Manager on any challenges in the work implementation to be addressed directly with corrective steps/measures if needed.
Ensure compliance with IRC policies and protocols of confidentiality, respect, and safety and the do no harm principle.
Perform other related duties, as needed or requested by the supervisor.
Community Based Child Protection
The CP case worker will closely collaborate with the protection teams and community representative groups to identify children in need for protection services, but also regularly map and update available services to ensure a smooth and effective referrals and clients are served holistically.
Documentation, Reporting, Monitoring and Evaluation
Ensure all case management-related documentation, up to date and migrated to CPIMS+ as guided.
Ensure all activities are documented and reported as required.
Provide CYPD Manager with input into monitoring and evaluation system of caseloads on a regular basis adhering to confidentiality and information sharing standards and principles.
Other:
Collaborate with the CYPD Manager to ensure that supplies are available for clients in a timely manner and resources are available to support and supplies are available extremely vulnerable children according to case plans.
Provide continuous feedback to the CYPD Manager on any challenges in the work implementation to be addressed directly with corrective steps/measures if needed.
Ensure compliance with IRC policies and protocols of confidentiality, respect, and safety.
Perform other related duties, as needed, and requested by the supervisor
Key Working Relationships:
Position Reports to:  Child & Youth Protection and Development Manager
Position directly supervises:  N/A
Indirect Reporting: CYPD coordinator
Other Internal and/or external contacts:
Internal: Protection teams, CP officers, supply chain team, finance team, HR team
External:  Community representative groups, Community Stakeholders, local authorities and relevant agencies and organizations.
Qualifications & Preferred Skills
Education: Bachelor's degree in relevant field. Social work background preferred.
Work Experience:
At least 2 years of prior professional experience in a similar post.
Ability to work independently in a rapidly changing professional environment with a view towards establishing administrative procedures and protocol that will ensure optimal functioning of the operation.
Good interpersonal, organizational, and time management skills
Ability to maintain the highest degree of discretion.
Demonstrated Skills and Competencies:
Language Skills:  Arabic Language is a MUST and English is a plus,
Essential: Certificates or Licenses:
Has got a certificate approves attendance of 8 days of case management training,
Has got a certificate approves attendance of PSS training,
Has got a certificate approves attendance of youth resilience training,
Standards of Professional Conduct: The IRC and IRC workers must adhere to the values and principles outlined in IRC Way - Standards for Professional Conduct.  These are Integrity, Service, and Accountability.  In accordance with these values, the IRC operates and enforces policies on Beneficiary Protection from Exploitation and Abuse, Child Safeguarding, Anti Workplace Harassment, Fiscal Integrity, and Anti-Retaliation.
Gender Equality IRC is committed to narrowing the gender gap in leadership positions. We offer benefits that provide an enabling environment for women to participate in our workforce including maternity leave, gender-sensitive security protocols, and other supportive benefits and allowances. Qualified female candidates are strongly encouraged to apply.
COVID-19 Vaccination Requirement: Per the Iraqi Ministry of Health COVID-19 guidelines, IRC requires candidates who are selected for positions to provide proof of COVID-19 vaccination to enter IRC premises. However, the exemption is only accepted per the Iraqi Health regulation and upon the provision of a negative PCR test.
Commitment to Diversity and Inclusivity: IRC is committed to building a diverse organization and a climate of inclusivity.  We strongly encourage applications from candidates who can demonstrate that they can contribute to this goal. 
Equal Opportunity Employer: We are an equal opportunity employer and value diversity at our company. We do not discriminate on the basis of race, religion, color, national origin, sex, gender, gender expression, sexual orientation, age, marital status, veteran status, or disability status.
Notice to all Job Seekers
IRC implements an equal employment opportunity policy, and our recruitment process is based on merit.
Applicants and/or successful interview candidates (both internal and external) are not required to pay any fees at any stage of the recruitment process.
If anyone asks you for any financial or non-financial favors to help you secure a job at IRC, kindly report to iraq.hr@rescue.org.
ملاحظة لكل الباحثين عن وظيفة
تعتمد لجنة الانقاذ الدولية سياسة فرص عمل متساوية  وان عملية التوظيف لدينا تعتمد على الجدارة  .
لايتوجب على المتقدمين لاي وظيفة او المؤهلين للمقابلات (سواء كانوا موظفيين حالين او متقدمين من خارج المنظمة) دفع اي مبلغ مالي خلال اي مرحلة من مراحل التوظيف.
اذا قام اي شخص بطلب اي خدمة مالية او غير مالية لقاء مساعدتكم في تأمين فرصة عمل داخل المنظمة ،يرجى الابلاغ عن ذلك الى iraq.hr@rescue.org
How To Apply