Job Information
Water and Habitat Engineer 2
NGO Information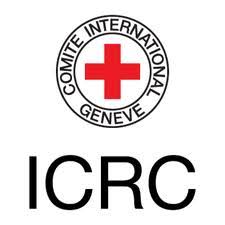 Contact Name
ICRC HR Department
Job Information
Requirements
Minimum Education
Bachelor Degree
Minimum Experience
6 Year
Job Status
Published Date
2022-11-28
Location
[Mosul,Iraq ]
Description
JOB VACANCY
EXTERNAL / INTERNAL
VACANCY: Water and Habitat Engineer 2
The International Committee of the Red Cross (ICRC) is a neutral and independent international humanitarian organisation, which assists and protects victims of armed conflicts and other situations of violence. The ICRC is currently looking for staff for its operations in Iraq.
ICRC offers:
By joining our organization, you will have an opportunity to practise your profession in stimulating, complex and sometimes challenging environments, where your work can really make a difference.
You will work with colleagues from various fields of expertise in a cross-cutting manner to help victims of conflict and other situations of violence. You will be dealing with humanitarian situations that require experience, resourcefulness and innovation to achieve the best possible impact.
You will work for the oldest major international humanitarian organization in the world, adding to your sense of achievement in alleviating the suffering of people and communities and giving you the chance to promote humanitarian values in these turbulent times.
You will benefit from a competitive employment package, including different possibilities for career and personal development. You will take part in an onboarding course and follow continuous training, to build your career within the ICRC and beyond.
Competitive compensation package, a monthly salary with benefits including (13th salary, international retirement saving plan, final gratuity, medical coverage, life insurance, mobility allowance, and social security scheme).
Job Title: Water and Habitat Engineer 2
Level: B3
Duty Station: Iraq – Mosul Sub Delegation
Reports to: WatHab delegate
Duration of Contract: 1 year fixed term contract (with the possibility of renewal based on needs and performance).
Date of Issue: 28.11.2022
Deadline for applications: 11.12.2022
Objective:
Water & Habitat Engineer  plans, designs and implements engineering projects within the scope of the ICRC's Water and Habitat (WatHab) assistance objectives, with supervision and limited coaching. S/he carries out needs assessments and surveys and plans new projects. S/he is responsible for the implementation of all or part of the WatHab programme within their area of geographic responsibility, acts as a key interface with external stakeholders and reports to the wathab team leader on stakeholder relations and the general situation. Under the supervision of the Wathab Team Leader.
Accountabilities and Responsibilities
The WatHab (Water and Habitat) Engineer 2 is responsible for designing the (Assistance-Engineer) ASSENG response in our Mosul sub-delegation (SD), in close coordination with the WatHab (Water and Habitat) team leader.
Assessing the needs and making a critical review to ensure the proposed interventions are in line with the ICRC mandate, Sub-Delegation strategy and priorities and WatHab (Water and Habitat) department strategies.
Acquiring an in-depth understanding of her/his Area of Responsibility (AoR), beyond the pure technical aspects; S/he monitors, analyzes and reports the evolutions of the context and takes in those aspects in due consideration when drafting/proposing new actions.
Applying the delegation's and departmental AAP (accountability to affected people) principled monitoring and evaluation approach; S/he proactively makes sure national staff understand the importance of the evidence-based approach and the application of instructions for the collection of evidence related to the specific indicators.
Maintaining regular contact with the coordination team, including with the focal points, for the better shaping of ICRC humanitarian actions.
Develops, implements and supervises WatHab activities in his area of responsibility for both technical and administrative aspects.
S/he makes sure relevant information are received prior to start the design of any intervention (especially for the justification of the intervention).
Responsible for managing large or complex projects for WatHab (Water and Habitat) general programme in agreement with the WatHab (Water and Habitat) team leader.
Ensure the quality of the proposed interventions is in line with ICRC standards, with specific attention to the accurate elaboration of the BoQ (Bill of Quantity) and the preparation of detailed technical documents (CAD drawings, accurate specifications, etc.).
Follow the implementation of the contracts in line with the WatHab ((Water and Habitat), logistic and financial procedures.
Ensures the quality of works performed by the contractors, submits for approval to the WatHab (Water and Habitat) team leader any variations or modifications to the contracts.
Making sure relevant information are received prior to start the design of any intervention (especially for the justification of the intervention).
Coordination and networking:
Under the supervision of the team leader, S/he contributes to:
Liaising with relevant technical and administrative authorities:  Directorate of Water, of Water Resources, of Health and of Education, State Companies for electrical distribution, Governorates, Municipalities.
Debriefing/informing and when necessary, persuading and mobilizing relevant Authorities to improve the delivery of services under their responsibilities. Elaborates written feedback to the technical governance about assessment findings: humanitarian vulnerabilities and recommendations to address them.
Coordinating the ICRC interventions with humanitarian organisations, I/NGOs and UN agencies. Contributes to debriefing/informing them and when necessary persuading and mobilizing them to respond to issues of concern beyond the ICRC capacity or priorities. Participates as an observer to relevant cluster sectorial meetings, to maintain an accurate situational awareness of the humanitarian response.
Contributing to mapping external capacities / potential partners to either complement the ICRC response or improve the ICRC knowledge. 
PEOPLE MANAGEMENT RESPONSIBILITIES
Provides support to the Water & Habitat team leader to supervise engineers in the production of technical packages and during implementation.
Is responsible for on-site follow-up and design of large or complex engineering projects, under the supervision and guidance of the WatHab team leader or the Water & Habitat Coordinator.
Performs design work on projects that do require extensive theoretical knowledge.
Works within the geographical remit of a sub-delegation or office.
Qualifications & Preferred Skills
Education and Professional Experience required:
University degree in electrical, civil or structural engineering, hydrology, hydraulics, geology or similar.
Excellent command (spoken and written) of English and Arabic.
Proficient in use of drawing software if working in construction and hydraulic engineering.
6-8 years' professional experience in a related field. 1–2 years' professional experience at the ICRC or an international NGO an asset.
Advanced knowledge of water and sanitation or construction engineering.
Experience managing 4–6 technical support staff.
How To Apply
How to Apply: All qualified and interested candidates should forward their applications with a detailed updated Curriculum Vitae (CV) indicating email and phone contacts with a minimum of two professional references, a cover letter stating why you think you have the necessary skills and qualifications for the said job opportunity and your salary expectations. Marked to (mou_recruitment_services@icrc.org) with the subject line: SURNAME First Name/ Vacancy title.
Female candidates are particularly encouraged to apply.
Applications will only be accepted with valid residency and work permits in Iraq.
The successful candidate will undergo a three months' probation period.
NB: If you have not heard from us within a month of receiving your application, please consider your application unsuccessful.
No Fee:
ICRC DOES NOT CHARGE A FEE AT ANY STAGE OF THE RECRUITMENT PROCESS INCLUDING (APPLICATION, INTERVIEW MEETING, OR PROCESSING).