Job Information
Team Leader
NGO Information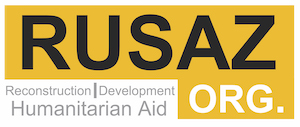 Job Information
Contract Duration
12 months
Requirements
Minimum Education
Bachelor Degree
Degree Title
Bachelor's degree or higher in managemen
Minimum Experience
2 Year
Job Status
Published Date
2023-05-25
Location
[Mosul,Iraq ]
Description
Team leader's running management responsibilities include the coordination and completion of projects on time within budget and within scope. Oversee all aspects of projects. Set deadlines, assign responsibilities, and monitor and summarize the progress of the project. Prepare reports for upper management regarding the status of the project, He or she will coordinate with other departments to ensure all aspects of each project are compatible and will hire new talent as needed to fulfill client needs, Familiar with a variety of field concepts, practices, and procedures. Rely on limited experience and judgment to plan and accomplish goals. Perform a variety of tasks. Lead and direct the work of others. A wide degree of creativity and latitude is expected. Typically reports to a manager or head of a unit/department. Enhance department and organization reputation by accepting ownership for accomplishing new and different requests; exploring opportunities to add value to job accomplishments.
Duties:
1. manage the centers in the assigned location (East Mosul community center) including ensuring the provision of the planned activities and services, managing purchased items and storage, and overall management of the site and its needs.
2. Support in collecting data & identifying the vulnerable beneficiaries, working closely with
focal points and trainers.
3. Assist in the smooth implementation of MHPSS and social cohesion activities in the assigned location.
4. Supporting the implementation of activities and training.
5. Facilitation of meetings with local community youth volunteers, center focal points,
psychologists, and MHPSS instructors as needed.
6. Lead the announcement of activities and public events.
7. Develop a weekly plan along with the staff.
8. Participate effectively in internal coordination meetings.
9. Provide feedback and suggestions to the MHPSS instructors and Senior MHPSS assistants.
10. Provide logistic support for beneficiaries, trainers, and staff when needed.
11. Document the activities with photos and notes.
12. Coordinate with local partners and the community for joint activities and collaboration.
Qualifications & Preferred Skills
Requirement:
- Knowledge of Development, humanitarian field, and design of protection interventions.
- Having at least two years of experience working with an NGO in similar positions.
- Having at least two years of experience in the relevant fields.
- Excellent language command including writing skills in English and Arabic.
- Excellent communication and reporting skills.
- Experience with MHPSS and protection programs
- Experience in project implementation.
- Excellent reporting Skills.
- Strong management skills.
How To Apply
Please send your CV to (info@rusazngo.org).
- Please state the job title in the subject line: Team Leader  – Mosil
- CVs in the form of IMG, pictures, screen-shots and links will not be accepted.
- Only shortlisted candidates will be contacted.
- Applications past the expiration date of the advertisement will not be considered.
Only shortlisted candidates will be contacted through their phone numbers to fix a date for an the tests and interviews.