Job Information
Team Leader
NGO Information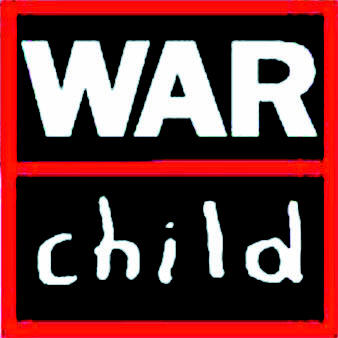 Job Information
Requirements
Minimum Education
Bachelor Degree
Minimum Experience
2 Year
Job Status
Published Date
2021-02-22
Location
[Basrah,Iraq ]
Description
War Child UK (WCUK) works with children who, as a result of conflict, live with a combination of poverty, exclusion and insecurity. These children might include street children, child headed households, children associated with armed groups, and children who have been put in prison.  Our mission is to support and strengthen the protective environment around all the children we serve.  We look forward to a world in which the lives of children are no longer torn apart by war. This is a vision that can only be realized through the collective actions of children themselves, communities and their leaders, other NGOs, governments and key decision makers.
 WCUK is responding to the humanitarian crisis in Basra. The humanitarian response project aims at strengthening child protection services in Northern Iraq and enhanced protection for children newly displaced from Basra.
Purpose of the Role:
The primary role of the Team Leader is to lead and effectively support the mobile teams in the delivery of specialized child protection through the mobile case management as part of WCUK's humanitarian response project in Nargizliya. The Team Leader will be deployed to the field and will support in developing activity plans, coordinating activities, and guiding and supporting the Mobile case management team at Nargizilia. The team leader will ensure the timely delivery of project activities including identification and registration of children, tracing of separated and unaccompanied children, developing case plans and monitoring and follow-up of cases. The Team Leader supervises the case manager, case workers and community mobilizer and supports them to implement their daily tasks and activities. The Team leader will provide regular activity reports. The position will be based in Duhok with frequent visits to Nargizliya IDP camps.
Key Responsibilities:
Development and supervision of Mobile case management response
Ensure that the case management system for children in need of protection adheres to the main inter-agency standardized operating procedures and tools (CPMS, CM guidance)
Contribute to design and deliver a capacity building plan for case workers, including refresher trainings and workshops throughout the project period
Provide on-the-job mentoring and technical guidance to caseworkers
Ensure the development and implementation of work plans, setting clear targets and activity plans per project's site
Ensure that case workers thoroughly follow the case management steps ensuring that each step is properly implemented and documented in the child's file
Support individual cases, where it is necessary, and provide regular monitoring of all aspects of case management services.
Conduct weekly supervision meetings with the caseworkers, providing technical advice on cases and psychosocial support to caseworkers. Facilitate peer-to-peer support groups where appropriate.
Schedule and supervise case management meetings at least every two weeks. Share minutes of case management meetings with team, project officer and Area programme Manager.
Monitor timescales for response, decision-making, placement, follow-up and review.
Review staff caseloads to ensure that they are manageable and share challenges the Area Programme Manager
Conduct regular case file audit and check that protocols and principles are respected.
Map existing specialized services and make sure that the referral pathway is up-to-date to facilitate beneficiaries' access.
Ensure data are collected systematically and accurately and logically presented to the Area Programme Manager
Prepare inputs to reporting documents
Ensure that appropriate information management protocol is in place, particularly in terms of confidentiality of data (including data base)
Ensure regular communication with the Area Programme Manager on activities' updates, achievements and challenges through meetings, reports and ad hoc communication upon request and needs
Ensure proper use of equipment and other material resources available to the project
Organize evaluation process of project activities for lessons learned exercise and reporting purposes and participate in field assessment whenever requested by the Area Programme Manager
Promote and ensure project activities are on line with child protection principles and best practices
Identify and propose trainings for her/his team related to child protection principles and best practices
Follow up staff attendances, leaves and provide monthly attendance sheets to the Area Programme Manager to facilitate payroll process
Ensure regular feedback to the staff under her/his responsibility and appraisal process when needed
Support disciplinary measures application if needed
Adhere to and ensure the team under her/his responsibility administrative and logistical regulations and procedures

Coordination and representation

Liaise with the community in and outside the camps to increase case-management service provision, disseminate information to ensure participation and access of children to CM services
Participate in meetings held at location, local level whenever relevant and necessary
Develop a network to facilitate the project acceptance and stakeholder's contribution and ownership
Other
Respect and adhere to War Child's Code of Conduct child safe guarding policy
Qualifications & Preferred Skills
Education and experience:
University degree in social work, child's psychology, counseling or any other relevant discipline
At least 2 years' experience working with refugees, IDPs children in need of protection
Good IT knowledge (Microsoft Office, Internet, Excel)
Previous experience with a child protection organization is desirable
Experience in managing a mobile team in an emergency context
Previous experience in emergency response is appreciated
Good knowledge of key child protection issues and best practices
Experience of children's participation and facilitation skills and familiar with social mobilisation approaches
Excellent writing skills in English, Kurdish and Arabic
Qualities:
Team player
Friendly and good sense of humour
Ability to work with minimal supervision
Able to work in a small, dynamic organisation with limited resources
Creative and innovative
Commitment to War Child's aims, values and mission
Networking and influencing skills
Report writing skills
Ability to maintain effective working relationships with all levels of staff
Community facilitation skills
How To Apply
Interested candidates are invited to submit their applications via the below link :
War Child is an equal opportunity employer, both females and males are encouraged to apply.
Interviews will be done on a rolling basis.
In order for an application to be considered valid, War Child UK only accepts online profiles duly completed.
Employment with War Child will be subject to the following checks prior to your start date:
A clear vetting and Due Diligence check and Police Check.
Receipt of three satisfactory references.
If you do not receive feedback within 2 weeks of submission please consider your application unsuccessful and kindly keep an eye on our website for future opportunities that may arise