Job Information
Supply Chain Assistant
NGO Information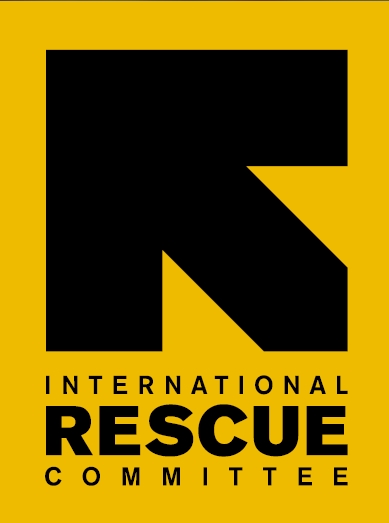 Job Information
Requirements
Minimum Education
Diploma (Two Years)
Minimum Experience
1 Year
Job Status
Published Date
2021-02-23
Location
[Mosul,Iraq ]
Description
The International Rescue Committee responds to the world's worst humanitarian crises and helps people to survive and rebuild their lives. Founded in 1933 at the request of Albert Einstein, IRC offers life-saving care and life-changing assistance to refugees forced to flee from war or disaster. At work today in more than 40 countries and in 22 U.S. cities, IRC restores safety, dignity and hope to millions who are uprooted by conflict or disaster. IRC leads the way from harm to home.
CONTEXTUAL BACKGROUND       
Founded in 1933, the International Rescue Committee (www.rescue.org) is a world leader in relief, rehabilitation and post-conflict development services for those uprooted or affected by violent conflict and oppression. The IRC is currently working in over 25 countries around the world, addressing both the immediate and lifesaving needs of conflict affected people in emergencies and the reconstruction needs of post-conflict societies.
The IRC has long-term Iraq-based and cross-border programmes supporting IDPs and refugees. Working in coordination with the humanitarian community, the IRC currently addresses the needs of Internally Displaced Persons (IDP) in Iraq and war-affected Syrians from several operational bases in the region.
Job Overview/Summary: The Supply Chain Assistant will work under the supervision of the Supply Chain Officer.  The Supply Chain Assistant is a key position within the unit and carries responsibility for the integrity of the IRC's Supply Chain system. Supply Chain Assistant must be able to rapidly respond to the programs and operation's needs, while ensuring best practices and maintaining audit-compliant records.
Major Responsibilities:
Assist in procurement to be carried out in accordance to IRC Iraq and donor-specific
Provide procurement services as required, including identifying vendors, getting quotes for approved purchases and submitting them to the Suppy Chain
Work with the Suppy Chain Officer to provide regular updates on the order and delivery of
Maintain supplier information for regularly purchased items and be informed of current local market
Maintain up-to-date price list for regularly procured goods and
Collaborate with Suppy Chain Officer to respond to requests from programs in a timely and meaningful fashion.
Respond to requests received related to general office/ guesthouse administration, cleaning and supply purchase.
Any other duties or tasked delegated by the
Update supply chain records .
Key Working Relationships:
Position Reports to:  Supply Chain Officer
Position directly supervises: none
Indirect Reporting: Sr. Supply Chain Officer, Field Coordinator
Other Internal and/or external contacts:
Internal: Mosul Emergency Response DD, Erbil Supply Chain Coordinator, Program Managers, Operational Teams
External: Vendors, traditional authorities, local operators and government agencies.
Qualifications & Preferred Skills
Job Requirements:
College degree or Diploma
General knowledge of procurement procedures and practices with an international NGO.
One year work experience in procurement.
Competent in spoken and written Arabic and English.
Good mathematical
Strong organization skills.
Competent use of PC, especially
Undergraduate education certificate preferred.
Personal Characteristics:
Strong sense of personal integrity.
Attention to
Ability to multi-task.
Team spirit and problem-solving
Humanitarian spirit.
Standards of Professional Conduct: 
The IRC and IRC workers must adhere to the values and principles outlined in IRC Way - Standards for Professional Conduct.  These are Integrity, Service, and Accountability.  In accordance with these values, the IRC operates and enforces policies on Beneficiary Protection from Exploitation and Abuse, Child Safeguarding, Anti Workplace Harassment, Fiscal Integrity, and Anti-Retaliation.
Gender Equality:
IRC is committed to narrowing the gender gap in leadership positions. We offer benefits that provide an enabling environment for women to participate in our workforce including maternity leave, gender-sensitive security protocols and other supportive benefits and allowances. Qualified female candidates are strongly encouraged to apply.
Attention Returning National Candidates:
IRC strives to attract, motivate and retain qualified national staff in our programs. We strongly encourage national or returning national candidates to apply for this position. If you are a national of the country in which this position is based and are currently located outside of your home country and possess over two years of international work experience, IRC has introduced an attractive remuneration package. The package includes competitive compensation, return flight to post, shipping allowance, temporary housing and a relocation allowance. Certain restrictions may apply.

Notice to all Job Seekers

IRC implements an equal employment opportunity policy
and our recruitment process is based on merit.

Applicants and/or successful interview
candidates (both internal and external) are not required to pay any fees at any
stage of the recruitment process.

If anyone asks you for any financial or
non-financial favors to help you secure a job at IRC, kindly report to Iraqhr@rescue.org  

 

ملاحظة لكل الباحثين عن وظيفة

تعتمد لجنة الانقاذ الدولية سياسة فرص عمل
متساوية و ان عملية التوظيف لدينا تعتمد على الجدارة.

لايتوجب على المتقدمين لاي وظيفة او المؤهلين للمقابلات
(سواء كانوا موظفيين حالين او متقدمين من خارج المنظمة) دفع اي مبلغ مالي خلال اي
مرحلة من مراحل التوظيف.

اذا قام اي شخص بطلب اي خدمة مالية او غير مالية لقاء
مساعدتكم في تأمين فرصة عمل داخل المنظمة ،يرجى الابلاغ عن ذلك الى Iraqhr@rescue.org
IRC is an Equal Opportunity Employer IRC considers all applicants on the basis of merit without regard to race, sex, color, national origin, religion, sexual orientation, age, marital status, veteran status or disability. 
How To Apply
Please click on below link: 
Female Candidates are strongly encouraged to apply
The closing date is: 2-Mar-21