Job Information
Senior Accountant
NGO Information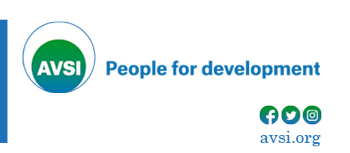 Contact Email
iraq@avsi.org
Job Information
Contract Duration
12 Months
Job Shift
9:00 AM - 5:00 PM
Requirements
Minimum Education
Bachelor Degree
Degree Title
BA (or equivalent) in accounting
Minimum Experience
3 Year (3-5 Years )
Job Status
Published Date
2023-09-14
Location
[Erbil,Iraq ]
Description
MAIN OBJECTIVE
Handle full spectrum of financial and cost accounting role and ensure timely closing and monitoring of Trial balance.
MAIN RESPONSABILITIES
Maintaining accurate and updated records of all financial and accounting transactions.
Manage and oversee the entire accounting team
Conduct all necessary trainings to keep the team's skills and knowledge up to date (Monitor and mentor/train junior staff, clerks, and bookkeepers)
Ensure that all necessary documents are requested, collected, and compiled
Develop accounting procedures specific to AVSI organization
Oversee the processing of payroll taxes, and other Taxes
Monthly closure of all financial and accounting transactions and providing all data requested for the financial reporting
Maintain compliance with all governmental regulations at all times.
Prepare for and collaborate with internal and external auditors to ensure successful audit.
Coordinate with the heads of other departments to ensure smooth operation.
Perform any other duties within your area of competence, as requested by your supervisor.
REPORTING TO: Finance Manager
Qualifications & Preferred Skills
STUDIES REQUIREMENTS
Minimum a BA (or equivalent) in accounting.
MA in accounting preferred.
EXPERIENCE REQUIREMENTS
Previous experience in accounting at a Mid-Senior Level.
Previous experience of team management and supervision.
Accounting, Analyzing Information, Attention to Detail, Deadline-Oriented, Confidentiality, Diligence, Financial Software.
OTHER REQUIREMENTS
Good communication skills
Capable of working under pressure in a multitasking position.
Microsoft office Skills, Research Skills, General Math Skills.
How To Apply
AVSI is committed to diversity and inclusion within its workforce and encourages qualified female and male candidates from all national, religious and ethnic backgrounds, to apply.
How to Apply (Application Process):
Interested candidates are required to send CV and cover letter to iraq@avsi.org by 14-09-2023. Interviews will be conducted on a rolling basis, and based on urgency, AVSI may fill the position prior to the closing date. 
Please mention  job position in the subject of your email. Only short-listed candidates will be contacted.