Job Information
Risk Education Project Officer
NGO Information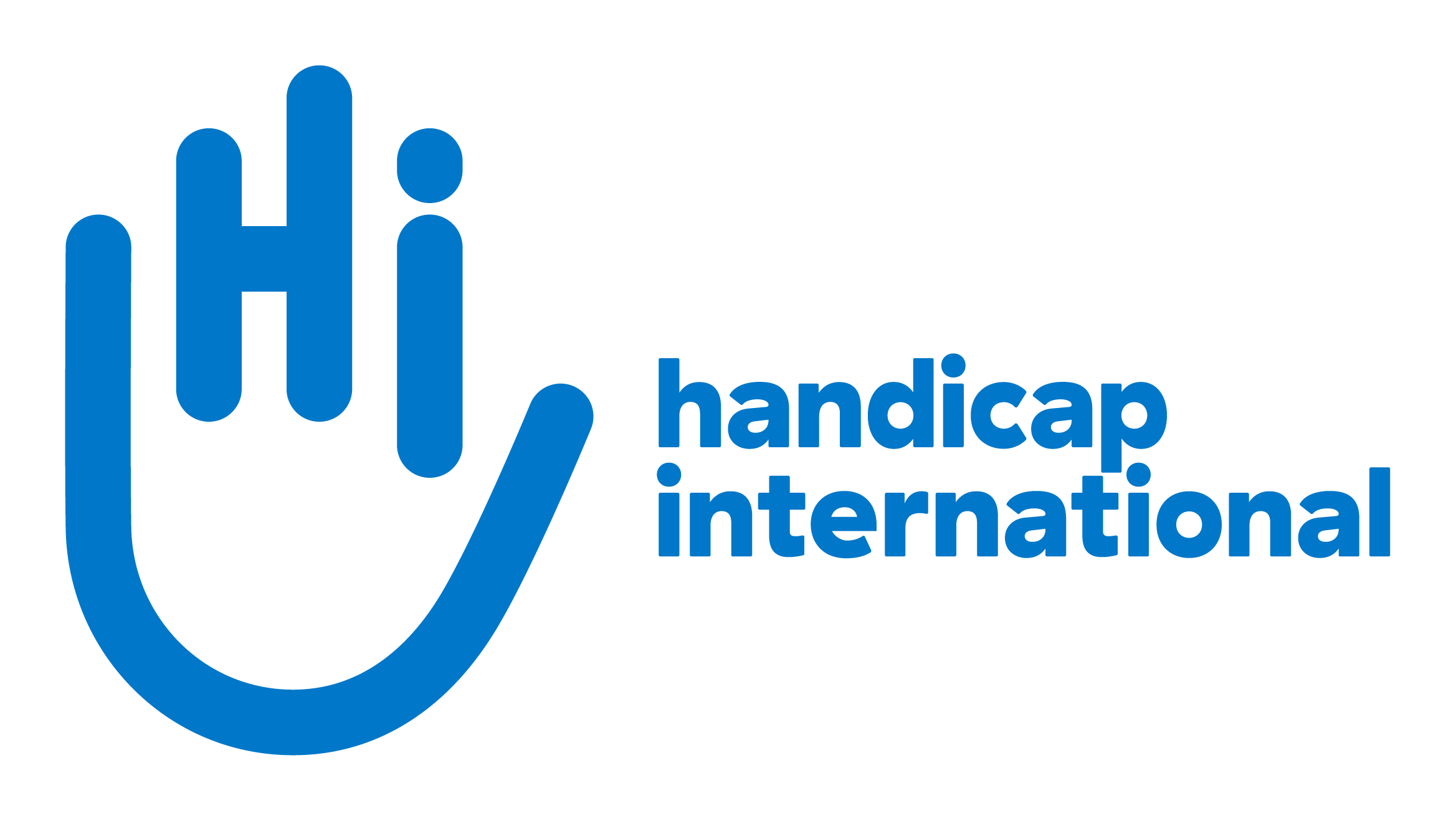 Contact Name
HI Recruitment
Job Information
Requirements
Minimum Education
Bachelor Degree
Minimum Experience
2 Year
Job Status
Published Date
2023-03-16
Location
[Mosul,Iraq ]
Description
DESCRIPTION OF RESPONSIBILITIES:
RESPONSABILITIES AND TASKS DECRIPTION:
RE PO will be responsible for overall implementation of activities under the project aiming to prevent and reduce the protection risks for vulnerable children affected by displacement, especially girls and children with disabilities as well knowledge increase and strengthening implementation of safe practices. With the support of technical unit and EORE PM, activities will include: (1) Strengthening school teacher and management capacities for risk management, especially those risks posed by the presence of explosive ordnance through proper delivering of trainings and special risk education kits to teachers. Additionally, coach and follow up on the RE session conducted by the teachers and their ability to through conducting quality assurance (2) Deliver tailored EORE sessions for the children out of school and/or dropped out and their parents/caregivers to address risk-taking Beauvoir (3) Supporting children in the development of EORE Child-friendly IEC materials in a participatory manner at the school level.
The position will include extensive collaboration with: Technical Unit team especially AVR Specialist and AVR team members MHPSS Technical Coordinators, Social workers; MEAL team, and Support Services team.
Implementation & monitoring
Organize, coordinate and support project activities, under the supervision of the PM with the support of Technical Unit.
Contributes to the planning of activities and establishes action plans for tasks allocated to her/him and team under her/his management
Ensures that activities are implemented in line with the project proposal and the allocated budget.
Ensures that activities are implemented according to internal quality and technical standards and, if necessary, proposes adjustment or improvements to help meet objectives
Supports effective implementation and follow up of institutional policies (PSEA, mandatory cross-cutting approaches, etc.) on his/her project.
Collaborates with relevant internal services, especially logistics, HR, finance and technical resources.
Ensure the availability and identification of IECs and toolkits needs in close follow up with logistic team and AVR specialist and PM.
Initiate purchase processes according to internal procedures based on the analysis of the project needs with the focus on training needs.
Contributes to project data management
Ensures collection of required data (statistics, field activity reports, etc.) and archiving.
Ensures collection of quality assurance, assessments and any other reports and documents related to project as means of verification of project implementation.
Contributes to project reporting
Monitors through field visits and in coordination with HI Security and Liaison Officer, areas of intervention, target population, methodology of intervention and suggest operational strategy and potential adaptations in coordination with the PM.
Provides a qualitative and quantitative report on a weekly and a monthly basis as requested by PM.
Ensures reporting is conducted accurately, with attention to detail on the content, and excellent professional writing standards to ensure accountability measures are upheld.
Contributes to translation of documents related to the project between English-Arabic when needed.
Contributes to evaluation and capitalisation
Supports PM in planning project evaluations.
Contributes to project capitalization and learning from experience material.
External communication
Create and maintain a network of contacts related to project activities and necessary for project implementation.
Coordinates, on regular basis, with the different stakeholders (local organizations, international organizations, authorities, Community-Based Organizations, local stakeholders, DMA etc.) to ensure strengthening of referral pathways
Provides information about the project to the partners, authorities and stakeholders when relevant attend Working Groups meetings in Salahadin and other locations if needed.
Other tasks
As requested, contributes to the drafting of new proposals for new opportunities
Note that this job description must remain flexible, to respond to additional tasks or changes as identified by the line manager.
HIERARCHICAL RELATIONSHIP
Base: Ninewa-Mosul
Line management: Explosive ordnance Risk Education project manager.
Team management: Risk Education Agent.
Collaboration with: Technical Unit, Support Services, MEAL, Security
*Female candidates are encouraged to apply
*Persons with disabilities are encouraged to apply
*Please note that this job description must remain flexible, to respond to additional tasks or changes as identified by the line manager.
TIME SCHEDULE:
The working hours are the following:
Sunday until Thursday, from 8.00 AM to 04.30 PM with 30-minutes lunch break. The work duration is fixed but the working hours can vary according to the planning of activities. It can be exceptionally requested to work on Friday or Saturday. In that case a day off is planned between Sunday and Thursday during the previous or following week.
Note that working time can go up to 48 hours per week if it is required by the volume of activities and by the line manager. In that case the overtime will be considered as recovery time to be planned by the line manager in the next days.
HIERARCHICAL RELATIONSHIP:
Base: Mosul with Travel to Baaj and Talafar , as well possible travel to Erbil.
Line Manager: Project Manager
Head of Department: Area Manager
Management: Risk Education Agent
Operational link: Inclusion Technical Advisor, AVR Specialist, Project Manager, Project officer, MEAL Officer and field workers
HI POLICIES 
''The Employee undertakes to adhere to HI policies which include:
Terms and conditions of engagement (T&C)
Internal regulation (IR)
Child protection policy (CPP)
Protection of beneficiaries from sexual exploitation, abuse and harassment (PSEAH)
Antifraud and bribery
Code of Conduct (CoC)
Qualifications & Preferred Skills
REQUIRED PROFILE
Knowledge
A Bachelor degree in social studies, Humanitarian Project Management, International Development or similar fields required.
At least 2 years of experience in the similar position of project in the field of (and/or): Explosive Ordnance Risk Education protection, victim assistance, clearance and community awareness.
Proven experience in training and workshop facilitation
Preferred
Previous experience with recovery and development projects is a strong asset
Previous experience with HI is an asset
Know-how (practices) & Interpersonal skills (attitudes)
Computer literacy in Microsoft Office (Word, Excel, PowerPoint and Outlook).
Excellent oral and written communication skills in English & local languages is essential
Excellent interpersonal and communication skills.
Strong organizational and analytical skills.
Ability to work independently and as a team member
How To Apply
Handicap International is an equal opportunity employer and particularly welcomes applications from persons with disabilities
Interested candidates may please send their CV with cover letter so as to reach on or before
26th Mar 2023
Only applications completed in accordance with the following instructions will be
Taken into consideration, the others will be rejected automatically.
Mentioning clearly in the subject line of your e-mail the reference:
Ref: HI-IRQ-MSL-REPO-695
Your application will not be taken into consideration if this information is omitted from the
Subject line of your e-mail
Please address all applications to:
Only shortlisted candidates will be contacted
CVs that are sent as photo, screen shot or by link will not be considered.