Job Information
Psychosocial Worker
NGO Information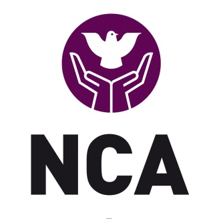 Job Information
Contract Duration
11 Months
Nationality
Not Applicable
Requirements
Minimum Education
Bachelor Degree
Minimum Experience
1 Year (as Per JD)
Job Status
Published Date
2022-01-12
Location
[Sinjar,Iraq ]
Description
GBV Psychosocial Worker - Norwegian Church Aid (Iraq)


Introduction to NCA:
Norwegian Church Aid is one of the largest aid organizations in the Nordic region. We are there in disasters and emergencies to provide critical assistance to those affected. Together with our international network and partner organizations in the ACT Alliance we can reach millions of people each year and help make a positive difference around the world. We are determined to work towards eradicating injustice, and we, therefore, work passionately with advocacy, long-term development in local communities, and providing emergency assistance. As we see more and more people impacted by disasters, we now have an even stronger focus on providing more people with emergency relief and access to clean water. We believe that people in need must be helped, and we will not stop fighting for a just world.
Introduction to the country office:
NCA has had a presence in Iraq intermittently since 2003.  Most recently, NCA re-opened its country office in northern Iraq in 2014 in response to the crisis resulting from the invasion by the IS.
NCA Iraq is implementing a Gender-based violence (GBV) program designed to facilitate the recovery and reintegration of survivors into their communities and challenge the cultural norms that perpetuate GBV.
NCA implements its GBV programs in (Alqoush, Sinjar Town, Sinjar Mountain, Sinuni, Tel Kaif/Musol, Baaj, and Al-Hatra)
Information about the position: NCA is seeking to hire GBV Psychosocial Worker, based in Sinjar Ninewa.
Information about the contract: This is a full-time 11-months contract with possibility of extension.
Qualifications & Preferred Skills
Job description
Case Management Support:
Support counselling and general case management services for GBV survivors in Sinjar and surrounding sub-district areas.
Ensure regular monitoring with follow-up and reviews progress of GBV cases.
Ensures implementation case management process, referrals, follow-up and case closures (if and when appropriate) in a timely manner.
Prepare reports of home visits as well as psychosocial counselling conducted and submit it to GBV team leader.
Prepare monthly individual work plan and submit to GBV team leader.
Offer awareness on various GBV topics together with Community outreach workers.
Ensuring a timely refer GBV survivors to the most appropriate services available (medical care, mental health and psychosocial support, legal counselling and assistance, safe shelter, education and livelihood opportunities) according to survivors needs.
Support to Women and Girls Safe Space/ Mobile Team:
Conduct interviews, needs assessment and
Develop in collaboration with the team, individual case management action plans and,
Ensure the implementation case management process, referrals, follow-up and case closures (if and when appropriate) in a timely manner
Conduct home visits with assigned area as per approved monthly work plan.
Develop services mapping and functional referral pathways.
Facilitate, collect and report information regarding the overall situation of vulnerable and women and girls at risk. This is the same as in the community outreach worker.
Build and maintain partnerships and collaboration with other GBV partners and relevant stakeholders.
Refer \Link sever cases to the Psychiatrist, psychologist for mental health support or to other relevant actors, collaboration with Team Leader.
Carry out any other tasks assigned by Psychologist/Supervisor from time to time.
Qualifications
University degree in social work, sociology psychology and at least two years of relevant area work experience.
Must be able to demonstrate an understanding of multiple current research and evidence-based practices as the culture and needs of the clients vary.
Written & verbal proficiency in Arabic and Kurdish language.
Good understanding of the local context, especially of the IDP/ Returnees situation in Iraq.
Understanding of core humanitarian standard (CHS), especially protection concepts & approaches.
Good interpersonal skills, good communication, organizational & analytical skills, and the ability to work well in a team.
Ability to travel independently, including to rural communities, and to work long hours in project operational area.
Ability to multitask, handle pressure, improvise, and be a good team player.
Ability to work in a multi-cultural environment.
Personal qualities
Strong communication skills, both verbal and written
Problem solving oriented
Teamworking spirit
Capability to establish good and respectful relationship with staff and other actors.
Strong self-starter, able to take initiative and adapt to changing circumstances and priorities able to work to tight deadlines under pressure.
How To Apply
Closing Date 26.1.2022
- Applicants may submit their CVs with their address to: nca-nikr-office@nca.no
Notes :
- Please mention the vacancy title: Psychosocial Worker in subject box in your email.
- Email Without vacancy title will not be considered.
- Email after the closing date will not be considered.