Job Information
Psychiatrist Supervisor (Consultancy)
NGO Information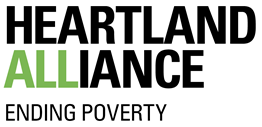 Job Information
Contract Duration
20 days
Nationality
Not Applicable
Requirements
Minimum Education
Bachelor Degree
Degree Title
Specialized Psychiatrist
Minimum Experience
3 Year
Job Status
Published Date
2021-02-23
Location
[Baghdad,Iraq ]
Description
Position:                    Psychiatrist Supervisor (Consultancy)  
Location:                     Flexible (Remote position, can be international or Iraq-based)
Reports To:                Country Director
Application Deadline:  March, 10th ,2021
Starting Date:           As soon as possible
About You:  A motivated mental health professional looking to work alongside an inspiring, dynamic team of leading human rights workers. The candidate will have exceptional clinical service provision skills and embrace a collaborative, team approach to the work they do. This person has experience working in challenging conflict-affected environments and is eager to apply that experience working on innovative human rights projects that support survivors of conflict, displacement, and torture and others with significant mental health challenges. The Psychiatrist Supervisor will work remotely and can be based anywhere
About Heartland Alliance International: Heartland Alliance International's (HAI) mission is to secure the rights and well-being of marginalized people and communities. HAI envisions a world in which those whose rights have been violated are safe and empowered to actively engage in their communities and be at the forefront of social change.  In Iraq, HAI provides holistic services focusing on mental health and psychosocial support (MHPSS), legal aid, violence prevention, and social cohesion to diverse vulnerable populations. HAI provides MHPSS services, including psychiatry services, in Baghdad, Basra, Kirkuk, Bashiqa, Qaraqosh and Sinjar.
Essential Duties and Responsibilities: Under the direct line management of Country Director and the technical supervision of the MHPSS Director, the Psychiatry Supervisor will ensure that psychiatric interventions adhere to minimum standards and international best practices for specialized mental health in emergency contexts. The Psychiatry Supervisor will develop protocols for delivery of psychiatry services by HAI and partner organizations in Iraq, and will provide training and ongoing supervision to psychiatrists as they provide center-based and community-based psychiatric services for participants, including survivors of torture, SGBV, and other forms of war-related trauma.
The Psychiatry Supervisor will be contracted for approximately 20 days during the 3-month period from March – June 2021, including 5 days at the start of March or April, and one day per week for the remainder of this period, with possibility to extend.
Overall responsibilities include but are not limited to the following:
Develop standard operating procedures (SOPs) for psychiatry service delivery at HAI and by partner organizations in line with international best practices and adapted to the Iraq context. SOPs should include clear and detailed protocols and service delivery tools, including assessment interview guide, treatment plan, progress note template, etc.
Assess capacities and training needs and provide remote training and ongoing capacity-building for psychiatrists in SOPs and best practices for psychiatry service delivery in the Iraq context. 
Provide ongoing remote clinical supervision to HAI and partner organization psychiatrists in both individual and group formats as appropriate.
Develop monitoring and evaluation system and reporting guidelines for psychiatry services and provide training, supervision to psychiatrists to ensure their use of this system.
Support holistic and interdisciplinary treatment approach by ensuring collaboration with other members of the treatment team (psychologists, social workers/case managers, physiotherapists, PSS workers, lawyers).
Other duties; this Consultancy is flexible to respond to additional tasks or changes as identified by the direct line manager.
Qualifications & Preferred Skills
QUALIFICATIONS:
Essential
Specialized Psychiatrist.
Licensed psychiatrist in country of residence (if candidate is based in Iraq, must be registered with MoH and the Physicians Syndicate)
Capacity to work remotely using internet-based modalities, including providing remote training and supervision on Iraq hours.
Demonstrated knowledge of Iraq context required.
Experience providing psychiatric services to vulnerable individuals, including women, minorities and children.
Experience providing psychiatric services to survivors of torture and/or war violence strongly preferred.
Experience developing psychiatry protocols and treatment tools strongly preferred.
Experience supervising psychiatrists strongly preferred.
Previous experience with international or local NGOs preferred.
Experience working on an interdisciplinary team.
Strong interpersonal and intercultural skills.
A demonstrated commitment to human rights, high professional ethical standards and humanitarian values.
Knowledge and understanding of Monitoring and Evaluation concepts.
Experience with Windows platform, including Word, PowerPoint, Excel, etc.
Languages
Languages: Arabic and English are mandatory (oral and written); Kurdish and other local dialects an advantage.
Personal Competencies: Collaborative spirit and ability to work independently as well as in a team; commitment to knowledge sharing and teamwork; positive attitude and ability to see through challenges to find solutions; and strong interpersonal skills and an ability to clearly communicate, including complex concepts into layperson language.
Resilience: This project will address sensitive issues. Interested applicants should have a strong commitment to addressing the issues with cultural sensitivity, respect, and confidentiality.  Candidates should be flexible, have a sense of humor and patience.
How To Apply
Please send cover letter (1 page maximum) explaining your interest and how your experience meets the qualifications required and a CV, to 
 https://heartlandalliance.bamboohr.com/jobs/view.php?id=330
Incomplete applications will not be considered. Only shortlisted candidates will be contacted. If you do not hear back from us within 4 weeks, please consider your application unsuccessful.
Heartland Alliance makes all hiring and employment decisions without regard to race, creed, color, age, gender, gender identity, marital or parental status, religion, ancestry, national origin, physical or mental disability, sexual orientation, sexual identity, immigrant status, political affiliation or belief, ex-offender status (depending on the offense and position to be filled), unfavorable military discharge, membership in an organization whose primary purpose is the protection of civil rights or improvement of living conditions and human relations, or HIV infection, in accordance with the Organization's AIDS Policy Statement of September, 1987.