Job Information
Nurse-Suliamanya
NGO Information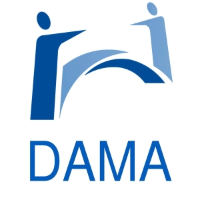 Contact Name
DAMA Call Center
Contact Email
jobs.dama.iraq@gmail.com
Job Information
Contract Duration
5 Months
Job Shift
Hours / Week: 45
Nationality
Not Applicable
Requirements
Minimum Education
Diploma (Two Years)
Degree Title
Holding a Certificate in Medicine
Minimum Experience
1 Year
Job Status
Published Date
2021-02-23
Location
[Sulaymaniyah,Iraq ]
Description
ESSENTIAL JOB DUTIES/SCOPE OF WORK:
Essential Duties and Responsibilities include the following. Other duties may be assigned.
Working Area (Governorate) Suleimaniya Working Facility area in Ashti IDPs camp
Budget Salary: 675 USD
• Provide clinical services according to patients needs and in consultation with doctors
• Provide medications as per doctor's orders and enter in the register
• Perform all necessary procedures in accordance with internationally accepted standards and
• practices, especially universal precautions including infection prevention & control procedures.
• Provide Mental health sessions to the patients with CoVID 19 disease.
• Ensure patient investigations are performed in a timely manner in coordination with DoH Lab. Staff and reports are provided to the doctors as soon as available
• Track daily patient data using tally sheets or other tools provided including the recording of the patient data in the system.
• Submit all necessary reports in a timely manner
• Participate in educational sessions for staff and patients as directed by supervisor
• Attend training sessions as required by supervisor
• Provide training to other staff as requested by supervisor
• Participate in the daily running of the clinic
• Collaborate with other departments as needed to ensure smooth implementation and integration of services
• Adhere to administrative directives with regards to work schedules, record keeping, patient communications, re-stocking of necessary drugs, consumables, and other items
• Adhere to DAMA Code of Conduct and internationally accepted humanitarian principles
• Provide all services to patients free of charge
Qualifications & Preferred Skills
Qualifications & Preferred Skills
- Experience of no less than 2 years
- should be holding a certificate in Medicine
- speaks English, Kurdish, and Arabic
- Lives in Suli
How To Apply
HOW TO APPLY:
Only motivated candidates that address the stipulated duties and meet the required qualification will be contacted for an interview and processed according to DAMA Human Resources policies and procedures. DAMA is an equal opportunity employer and reserves the right for all candidates to apply to its vacancies without any discrimination.
For those who have the potential and the job requirements, please send your updated resume In English or Arabic in PDF file type with the name of the candidate and (pleas the email subject should be "Nurse-Suliemanya" to be sent to:
( jobs.dama.iraq@gmail.com ) no later than (5/3/2021). DAMA reserves the right to recruit any suitable one before the above deadline for application. Only CVs in Word or PDF format will be accepted.