Job Information
Female Mental Health Officer
NGO Information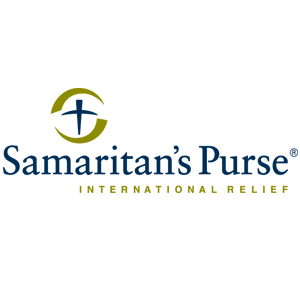 Contact Name
Samaritan's Purse Iraq
Contact Email
SPNIHR@samaritan.org
Job Information
Contract Duration
9 months
Nationality
Not Applicable
Requirements
Minimum Education
Bachelor Degree
Minimum Experience
3 Year
Job Status
Published Date
2021-04-08
Location
[Sinjar,Iraq ]
Description
Job Summary
The Livelihoods and Family Support Program meets the physical and mental needs of vulnerable families in Sinjar through livelihoods assistance and through mental health and psychosocial support (MHPSS). The Mental Health Officer serves a critical role on the MHPSS team going on psychological home visits, reporting case notes, reviewing case progress, and referring to the local hospital/psychiatrists. She/He will help mental health beneficiaries follow their treatment plan, will serve as their liaison, and will provide them with the information and support they need to make informed decisions about their mental health. The Mental Health Officer will develop and maintain working relationships with medical clinics and mental health practitioners throughout the area to ensure beneficiaries have access to the services they need.  Additional responsibilities include leading trauma healing groups and helping to plan and implement community events.
Job Duties:
-Serve staff and beneficiaries with creativity, kindness, and generosity.
-Work with the Mental Health Clinician and MHPSS Coordinator to handle case assignments, draft treatment plans, review case progress and determine case closure.
-Carry out regular psychological beneficiary home visits.
-Help patients make informed decisions by acting as their advocate regarding their clinical status and treatment options.
-Coordinate and make referrals to other health care providers in the area for beneficiary care
-Lead trauma healing groups and other mental health related trainings as necessary.
-Maintain beneficiaries' files following standards. Ensure all information is kept confidential and clinical records and is kept securely.
-Produce statistical data and reports as requested.
-Assess and address motivational and psychosocial issues among individuals and in the community.
-Help with the implementation of regular community events.
Qualifications & Preferred Skills
Skills Required
To perform this job successfully, an individual must be willing to abide by Samaritan's Purse's code of conduct and understand the principals of Samaritan's Purse's statement of faith, as well as be able to perform each essential duty satisfactorily. The requirements listed below are representative of the knowledge, skill, and/or ability required. Reasonable accommodations may be made to enable individuals with disabilities to perform the essential functions.
Attention to the needs of beneficiaries, detail, anticipation and follow up are core values of the job function while maintaining the highest levels of confidentiality regarding mental health of beneficiary.
Experience working on the field (Sinuni and surrounding villages) or in high stress situations.
Possesses strong organizational and problem solving skills within a fast-paced environment.
Must be a self-starter and internally driven to success and hard work.
Possesses strong cross-cultural communication skills, both written and verbal.
Must be a humble team player.
Must love people.
Ability to be flexible and adaptable, taking on additional responsibilities as needed.
She must have analytical and report writing skills.
High level of integrity and stewardship.
Committed to the SP values and ethics.
Education / Experience Needed
- Degree in Nursing, Psychology, Psychiatry or related fields necessary
- Case Management experience necessary 
LANGUAGE
- Arabic
- Kurdish (required)
- English (medium proficiency preferred)
How To Apply
Send your CV/Resume to the following email:
The subject of the email should be

Mental Health Officer - Sinjar/sinuni

Please make sure to follow the subject so that your CV will be reviewed.

CVs must be in English language.