Job Information
Marketing Expert (part time 60%)
NGO Information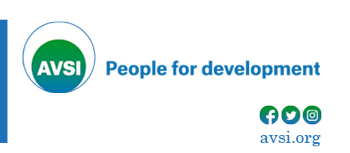 Contact Email
iraq@avsi.org
Job Information
Contract Duration
3 months
Job Shift
9:00 AM - 3:00 PM
Requirements
Minimum Education
Bachelor Degree
Degree Title
BSc/BA in marketing, Business management
Minimum Experience
2 Year (2-3 Years )
Job Status
Published Date
2023-09-17
Location
[Duhok,Iraq ]
Description
MAIN OBJECTIVE
We are looking to employ a marketing Specialist with exceptional public speaking and writing skills. He is expected to support small farmers/producers in Ninewa Governorate, specifically Sinuni and Bashiqa, to enlarge their markets, and build a strategy that will support the growth of their businesses, and the marketing of their products (specifically in connection to food transformation).
MAIN RESPONSABILITIES
Conduct market research to find answers about consumer requirements, habits, and trends
- Design and support in the delivery of a financial literacy and marketing of products training.
Brainstorm and develop ideas for creative marketing campaigns.
Assist in outbound or inbound marketing activities by demonstrating expertise in various areas (content development and optimization, advertising, events planning etc.).
Liaise with external vendors to execute promotional events and campaigns.
Plan and execute initiatives to reach the target audience through appropriate channels (social media, e-mail, etc.).
Assist in analyzing marketing data to help shape future marketing strategies.
Undertake individual tasks of a marketing plan as assigned.
Perform any other relevant duties as required.
REPORTING TO : Project Manager
Qualifications & Preferred Skills
STUDIES REQUIREMENTS
BSc/BA in marketing, Business management, communications or equivalent.
EXPERIENCE REQUIREMENTS
Proven experience as marketing specialist or similar role
Thorough understanding of marketing elements (including traditional and digital marketing such as SEO/Social media etc.) and market research methods.
Demonstrable experience in marketing data analytics and tools.
Previous experience in marketing of agriculture products and in the agricultural sector in general.
OTHER REQUIREMENTS
Excellent written and verbal communication skills (English, Arabic, and Kurdish).
Works well under pressure and meets tight deadlines.
Highly proficient in the use of computer and IT with capability in sending professional emails, use of MS Office and related business and communication tools.
Well-organized and detail oriented.
Exceptional communication and writing skills.
Commercial awareness partnered with a creative mind.
How To Apply
AVSI is committed to diversity and inclusion within its workforce and encourages qualified female and male candidates from all national, religious and ethnic backgrounds, to apply.
How to Apply (Application Process):
Interested candidates are required to send CV and cover letter to iraq@avsi.org by 17-09-2023. Interviews will be conducted on a rolling basis, and based on urgency, AVSI may fill the position prior to the closing date. 
Please mention  job position in the subject of your email. Only short-listed candidates will be contacted.