Job Information
Job Placement Assistant
NGO Information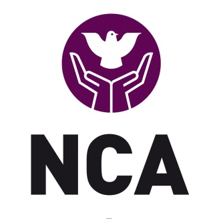 Job Information
Contract Duration
4 Months
Nationality
Not Applicable
Requirements
Minimum Education
Bachelor Degree
Minimum Experience
2 Year (as per JD)
Job Status
Published Date
2022-01-09
Location
[Duhok,Iraq ]
Description
Job Placement Activity Assistant - Norwegian Church Aid (Iraq)


Introduction to NCA:
Norwegian Church Aid is one of the largest aid organisations in the Nordic region. We are there in disasters and emergencies to provide water and critical assistance to those affected. Together with our international network and partner organisations in the ACT Alliance we can reach millions of people each year and help make a positive difference around the world. We are determined to work towards eradicating injustice, and we therefore work passionately with advocacy, long-term development in local communities and providing emergency assistance. As we see more and more people impacted by disasters, we now have an even stronger focus on providing more people with emergency relief and access to clean water. We believe that people in need must be helped and we will not stop fighting for a just world.
Introduction to the country office:
NCA has had a presence in Iraq intermittently since 2003.  Most recently, NCA re-opened its country office in North Iraq in 2014 in response to the crisis resulting from the invasion by the IS.
NCA Iraq is implementing a Peace building and gender-based violence (GBV) program designed to facilitate the recovery and reintegration of survivors into their communities and challenge the cultural norms that perpetuate GBV. NCA also works in peace building.
NCA implements its GBV programs in (Alqoush, Bashiqa, Sinjar Town, Sinjar Mountain, Sinuni, Tel Kaif/Musol, Baaj and Al-Hatra)
Information about the position: NCA is seeking to hire Job Placement Activity Assisstant in Duhok with frequent travels to Sinjar, Baaj, Mosul and Telkaif
Information about the contract: This is a fulltime 4-months contract.
Qualifications & Preferred Skills
Job description
Strong knowledge about Introduction to small businesses, in terms of capital size, labor and types, such as: production, trading, service provision and how to select a suitable business idea to the beneficiary's skills, assets and experience.
Ensure smooth delivering of knowledge to the participants regarding business management & market relation, customer care, expenses vs incomes ..etc.
Strong knowledge in Marketing and selling, which would help business ready beneficiaries to develop the optimal marketing mix of product, price, place and promotion (4Ps).
Strong demonstration of Bookkeeping: to assist in keeping a record of costs and income, to differentiate home expenses from small business expense and ensure our pass this knowledge to our potential beneficiaries for proper enterprise management of their businesses.
Strong understanding of preparing training sessions/Agendas/ timelines and have very good in managing assessment.
Demonstrate deep understanding of the local markets that might be used by the project potential beneficiaries and can do market analysis and comparing this data to our project purposes.
Coordinate with small and medium-sized businesses who are willing to participate in the project.
Prepare ad hoc, weekly, and monthly reports to Project Coordinator including necessary information and recommendations.
Prepare and design information packages, sessions, and meetings.
Qualifications
Advanced University Degree in Business Administration or Technical Training Certificate or a relevant field required
At least 3 years of work experience with an INGO / local NGO or vocational training institute in a training / capacity building role
Ability to work effectively with an ethnically diverse team in a sensitive environment.
Working effectively and respectfully with multiple stakeholders including the private sector, local authorities and partners in complex environments.
A proven track record of providing actionable solutions to business development
Experience with participatory fieldwork, reporting and monitoring of results.
Speaks English and Arabic fluently, Kurdish is an added advantage
Personal qualities
Business development and enterprise development skill
Excellent organizational and time management skills
Outstanding communication, interpersonal and leadership skills
Critical thinker, problem solver, flexibility, and creativity in planning.
Excellent one to one and group communication /information presentation skills
Ability to manage conflicting priorities
Experience working with statistical computer software packages
Goal oriented with ability to work under pressure, independently and with limited supervision.
We offer
Monthly salary
Mobile and Internet credit
Office needs
PA/Medical insurance
How To Apply
- Closing Date (23.01.2022)
- Applicants may submit their CVs with their address to: nca-nikr-office@nca.no
Notes :
- please mention the vacancy title : Job Placement Assistant  in subject box in your email.
- Email Without vacancy title will not be considered.
- Email after the closing date will not be considered.