Job Information
IEDD Operator
NGO Information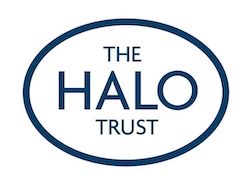 Contact Email
iraq@halotrust.org
Job Information
Nationality
Not Applicable
Requirements
Minimum Education
High School
Minimum Experience
3 Year
Job Status
Published Date
2021-02-22
Location
[Anbar,Iraq ]
Description
Job-description:
The IEDD Operator is responsible for the rendering safe of improvised explosive devices (IEDs) and explosive remnants of war (ERW).
They are to perform following HALO Iraq Standard Operating Procedures (SOPs).
Act as a member of the overall Clearance Team to plan and coordinate operational activity under the direction of the Team Leader.
Carry out any other tasks and duties allocated by HALO senior management in support of the team's efforts to remove the threat of mines and explosives in Iraq.
Competencies:
Minimum of Level 4 qualification in EOD from Besmyah School of Explosives or a similarly accredited institution.
Have a hardworking and flexible approach.
Attention to detail.
Be willing sometimes to do different tasks and help others.
Be good at working in a team.
The HALO Trust abides by Iraq labour law and is an equal opportunities employer. All qualified applicants will receive consideration for employment without regard to race, colour, religion, gender, sexual orientation, national origin, disability, age or veteran status.
Qualifications & Preferred Skills
Education and Qualifications:
Minimum High School or Military Academy
Knowledge of English Language is an asset but not required.
During the interview phase, all applicants will undergo a practical test to assess qualifications, regardless of the above experience.
Level 4 certificate is required.
Work Experience:
Preferably; both explosive ordnance disposal within the Iraqi military & at least three years' experience with a commercial or humanitarian mine and ERW operator in Iraq.
Working hours:  07.00 – 16.00 (1 hour for lunch break)
Location: Anbar Governorate
Salary: Starting salary for this position is USD$1,300/month
How To Apply
 To apply please email a CV (including expected salary) and cover letter to hr@haloiraq.org
References:
Please provide two names who can act as references for your application