Job Information
GBV Team Leader
NGO Information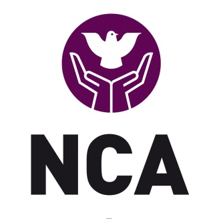 Job Information
Contract Duration
4 Months
Nationality
Not Applicable
Requirements
Minimum Education
Bachelor Degree
Minimum Experience
2 Year (as per JD)
Job Status
Published Date
2022-01-12
Location
[Sinjar,Baa'j,Iraq ]
Description
       GBV Team leader - Norwegian Church Aid (Iraq)


Introduction to NCA:
Norwegian Church Aid is one of the largest aid organisations in the Nordic region. We are there in disasters and emergencies to provide water and critical assistance to those affected. Together with our international network and partner organisations in the ACT Alliance we can reach millions of people each year and help make a positive difference around the world. We are determined to work towards eradicating injustice, and we therefore work passionately with advocacy, long-term development in local communities and providing emergency assistance. As we see more and more people impacted by disasters, we now have an even stronger focus on providing more people with emergency relief and access to clean water. We believe that people in need must be helped and we will not stop fighting for a just world.
Introduction to the country office:
NCA has had a presence in Iraq intermittently since 2003.  Most recently, NCA re-opened its country office in North Iraq in 2014 in response to the crisis resulting from the invasion by the IS.
NCA Iraq is implementing a Gender-based violence (GBV) program designed to facilitate the recovery and reintegration of survivors into their communities and challenge the cultural norms that perpetuate GBV.
NCA implements its GBV programs in (Alqoush, Sinjar Town, Sinjar Mountain, Sinuni, Tel Kaif/Musol, Baaj and Al-Hatra)
Information about the position: NCA is seeking to hire Team leader, based in Sinjar- Ba'aj/ Ninewa.

Information about the contract: This is a fulltime 5 months contract with possibility of extension.

Qualifications & Preferred Skills
Job description
AREAS OF RESPONSIBILITY:
The GBV Team leader will ensure that the project activities are consistent with Norwegian Church Aid`s programming principle and approaches.
Provide technical support and oversight to all the GBV prevention and response team.
Ensure quality and timely implementation of the program activities throughout the duration of the projects.
Support on and keep up-to-date a map of existing services to which women\girls and families can be referred to. Link GBV team with service providers and support effective collaboration.
Work in close collaboration with the community outreach worker to strengthen NCA relationship with the communities and to reinforce the referral system.
Work with team and communities to develop appropriate prevention and awareness-raising/behavior change strategies.
Share information on field-level successes and challenges with the GBV Officer, ensure that major challenges are flagged early, and addressed in an appropriate way.
Submit regular project reports and ensure that information is kept up to date.
OTHER DUTIES / FUNCTIONS ASSIGNED TO THE POSITION:
GBV Team Leader Position requires travel/ coordination and staying in the disputed area and or Duhok/Nineveh.
REQUIREMENTS/ QUALIFICATIONS & PREFERRED SKILLS.
University degree in Social Science, Psychology and/or at least two years relevant area work experience.
Preferably from Project Operational area.
Written & verbal proficiency in Arabic and English languages.
Good understanding of the local context especially of the IDP/ Returnees situations in Iraq.
Strong interpersonal skills, ethical sensitivity and ability to empathise with vulnerable people and ability to work well in a team.
Strong self-starter, able to take initiative and adapt to changing circumstances and priorities able to work to tight deadlines under pressure.
We offer
National contract
PA/Medical insurance
How To Apply
Closing Date: 26-1-2022
- Applicants may submit their CVs with their address to: nca-nikr-office@nca.no
Notes :
- please mention the vacancy title: GBV Team leader in subject box in your email.
- Email Without vacancy title will not be considered.
- Email after the closing date will not be considered.