Job Information
GBV-Community Mobilizer - Duhok
NGO Information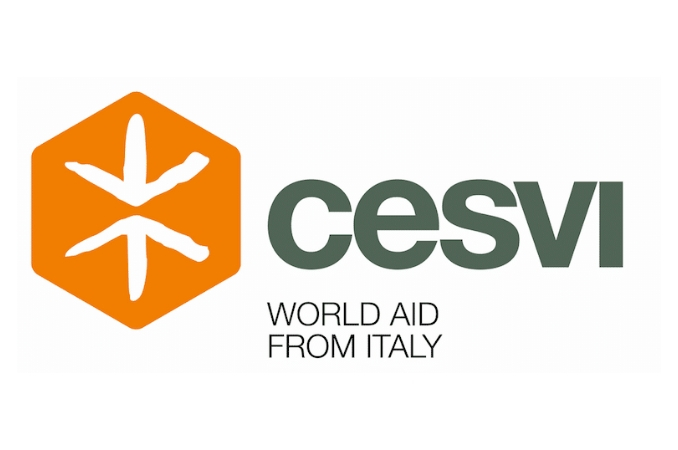 Contact Email
kurdistan@cesvioverseas.org
Job Information
Contract Duration
10 Months
Requirements
Minimum Education
Bachelor Degree
Degree Title
Sociology or other related discipline
Minimum Experience
1 Year
Job Status
Published Date
2022-06-22
Location
[Duhok,Iraq ]
Description
Background
Cesvi is an Italian NGO working for global solidarity. Cesvi operates worldwide to support the most vulnerable populations in promoting human rights and achieving their ambitions, for sustainable development.
Cesvi has been working in the Kurdish Region of Iraq since 2018, focusing on the sectors of livelihoods, multi-purpose cash transfer, agriculture, and food security. More recently, CESVI has started a new program in the protection sector, in particular GBV.
Brief project profile
The project "Strengthening community response and protection services for survivor's women and girls in Dohuk and Duhok Governorates" promotes access to quality integrated protection services, at the same time strengthening the community network of civil society organizations engaged in gender-based violence response, with the ultimate goal of strengthening the resilience of vulnerable women and girls.
The target area of the above-mentioned project is Halabjah and Duhok Governorates, in the Kurdistan Region of Iraq.
MAIN TASKS AND RESPONSIBILITIES
The GBV community Mobilizer in Duhok will be responsible for overall community outreach and their involvement in GBV protection and prevention activities
S/he will be responsible for community engagement and empowerment of the beneficiaries (GBV survivors) in the Duhok through mobilization, awareness-raising, and identifying any protection concern(s) for women and girls through discussions, meetings, and outreach, and share with the supervisor for appropriate actions prevent incidents of GBV.
Under the supervision and management of the GBV project Coordinator, the Community Mobilizer will:
Mobilize communities and disseminate information about the project to promote community support;
Facilitate community events such as 16 Days of Activism to create awareness on the prevention of and response to GBV;
Ensure vulnerable women including survivors of GBV are safe at all times, respect their wishes, rights, and dignity; Keep their experiences confidential and do not discriminate against them;
Maintain good relations with community leaders;
Facilitate training, sessions, and workshops on gender and GBV-related issues for DCVAW operators, Shelter staff, women's groups, community leaders, religious leaders, youth groups, NGO workers, and any other identified groups;
Ensure relevant target groups are identified and informed of the planned events/sessions in advance.
Support the GBV Coordinator in beneficiaries' selection, in particular in the community engagement and in data collection;
Support GBV Coordinators in following up on specific cases referred to specialized actors;
Implementation of Safeguarding policies –Adult at-risk/Child Safeguarding/PSEA
Fully complies with security plans and protocols and code of conduct
Development of Cesvi's presence in the country
Actively contribute to new needs assessment.
Qualifications & Preferred Skills
Minimum 1-year experience in community mobilization
Previous experience in GBV projects
Working experience in the development/humanitarian sector
Experience in conducting awareness sessions and focus groups
Familiarity with excel spreadsheets and databases
Excellent writing and organizational skills, with high attention to detail
Excellent verbal, presentation, and listening communications skills
Strong interpersonal skills and an outgoing personality
Ability to stay up to date with current news, trends, and studies related to business processes
Analytical and problem-solving skills, willingness to collaborate in problem-solving
Fluency in English, Arabic, and Kurdish languages is required
How To Apply
Applications must be sent by email to hr.cesvikurdistan@gmail.com, submitting an updated CV and motivational letter in English. CVs must be 3 pages maximum. 
The subject of the email must be GBV-Community mobilizer_Duhok_Name_Surname
Closing date for applications: Thursday, 14 July 2022
Note: Due to the urgency of this position, applications will be reviewed on a rolling basis.
For further information about CESVI, please consult our website https://www.cesvi.eu/
Following the first screening of CVs, eligible candidates will be contacted for an interview and a written test.