Job Information
Finance Officer
NGO Information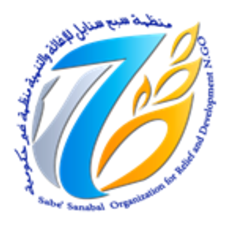 Contact Email
HR@SSORD.org
Job Information
Nationality
Not Applicable
Requirements
Minimum Education
Bachelor Degree
Minimum Experience
3 Year (3)
Job Status
Published Date
2021-04-08
Location
[Baghdad,Iraq ]
Description
Overview:
Sabe' Sanabul for  Relief and Development is one of the active civil society organizations In Iraq, a non-governmental organization dealing with humanitarian and relief issues Development and charitable affairs irrespective of race, religion, color and culture Officially registered in the NGO Department of the General Secretariat of the Council of Ministers  As a result, Iraq has provided a lot of humanitarian assistance.
The organization was founded on 6/10/2013 and contributed to the distribution of many needs And relief assistance to families affected and affected by war And disasters, and the organization is working to access humanitarian and relief assistance such as materials Food and life requirements to the poor, the destitute, the destitute, the displaced and the displaced And to help those affected by the war as well as paying special attention to women Children and people with special needs are concerned with issues of women and children Contributing to support and raising their skills, as well as caring for widows, orphans and the oppressed.
Finance Officer:
Controlling the daily cash and check management and ensuring that all receipts and documentation meet with the requirements (procedures, deadlines, information, signatures ...). Tracking bills/vouchers, invoices and other running costs and analyzing the related information (costs, service contracts ...) in order to give reliable and updated information.

Controlling cash advances and cashbook movements for each petty cash box, recording all IN and Out transactions, ensuring that cashbox balances always reflect the actual amount of money kept in the cashboxes and investigating any discrepancy. Ensuring strict compliance with cash control procedures for each cashbox / currency (daily cash control, weekly cash inventory and reconciliations)

Performing currency exchange operations in accordance with the country's exchange rate policy

Ensuring a monthly accounts report in accordance with procedures, checking individual entries and preparing the necessary administrative documents (originals) as a basis for justification and explanation of payments and receipts made.

Preparing the timely payment of taxes.

Being responsible for the processing of accounting software peripheral accounting (project and capital) including checking the quality of the mission accounting allocations and their conformity (correct encoding of salaries, following up and matching of internal transfers and advances in the mission, checking invoices and their allocations, preparing payment order documents to be sent to HQ). Analyzing the problems of the cash box discrepancies and giving technical help to find solutions.

Being responsible for filing accounting documents and their annexes, preparing documents for audits, organizing the scanning of documents and archiving mission financial documents

Informing supervisors of any issues / problems that may arise in their job performance.

Monthly Reports
The financial reports should be issued and kept in a separate folder monthly are;
Cash count reports for all currencies.
Expenditures report per grant.
Bank reconciliations.
Salary payroll.
Monthly forecast and Fund requests of other branches.
Exchange rates report (Exchange rates used during the month).
Bank statements.
Trial balance.
Accounting Software
Grants report, budget vs. actual by grants, statement of financial position and statement of expenditures.
Qualifications & Preferred Skills
Requirements:
Proven experience as a Financial Officer.
Experience in the financial sector with previous possible roles such as financial analyst.
Extensive understanding of financial trends both within the company and general market patterns.
Proficient user of finance software.
Strong interpersonal, communication and presentation skills.
Able to manage, guide and lead employees to ensure appropriate financial processes are being used.
How To Apply
please send your English CV to SSORD email:
Please indicate the Title of the position in the Subject line.
**CVs without subject line "Finance Officer" will not be considered.
Links to CVs will not be taken into consideration.
**Only shortlisted candidates will be contacted.
Minimum Three References to be provided with CVs, CVs without references will not be considered