Job Information
Finance Assistant
NGO Information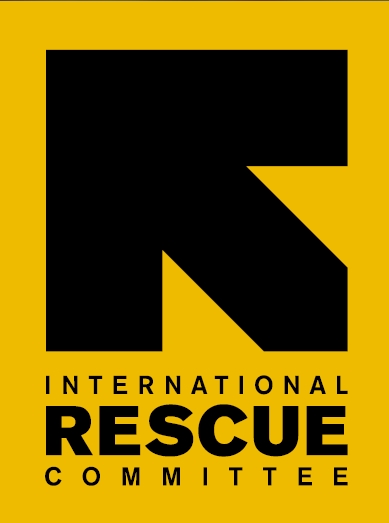 Job Information
Requirements
Minimum Education
Diploma (Two Years)
Minimum Experience
2 Year
Job Status
Published Date
2021-02-22
Location
[Erbil,Iraq ]
Description
The International Rescue Committee responds to the world's worst humanitarian crises and helps people to survive and rebuild their lives. Founded in 1933 at the request of Albert Einstein, IRC offers life-saving care and life-changing assistance to refugees forced to flee from war or disaster. At work today in more than 40 countries and in 22 U.S. cities, IRC restores safety, dignity and hope to millions who are uprooted by conflict or disaster. IRC leads the way from harm to home.
CONTEXTUAL BACKGROUND
The Syria crisis is often described as the worst humanitarian catastrophe since the end of the Cold War. Inside Syria, 7.6 million people are internally displaced and 12.2 million are in need of humanitarian assistance, with 4.8 million in hard-to-reach areas. There are 4 million Syrian refugees in neighboring countries. This is no short-term humanitarian episode. The devastating human consequences to huge numbers of people will endure for decades. The destruction of relationships, communities, livelihoods, homes, and infrastructure will take years to repair.
IRC is offering a robust humanitarian response to the Syria crisis. With an annual budget in excess of $140 million and a rapidly expanding portfolio, supported by more than 1,250 staff in the region, IRC is undertaking programs in Syria and the neighboring countries of Turkey, Iraq, Lebanon and Jordan in the fields of health, child protection, education, women's protection and empowerment, NFI and food distribution, cash assistance, water and sanitation, and livelihood programming. Our work in these challenging settings gives rise to some of the most pressing issues facing contemporary humanitarian action, including questions of access, security, funding and coordination.
Job Responsibilities:
Finance Assistant is responsible to assist the Finance Officer and Senior finance officer and ensure that all accounts source records are properly and accurately recorded, and all records are filed or stored in good order according to set guidelines and procedures. The Finance Assistant is responsible for the proper security of cash disbursement and cash on hand in his/her possession.
The post holder will be expected to support other departments in the operation to ensure that the entire department complements the financial operation to enhance operation effectively. Finance Assistant should be an honest, hardworking and a reliable person.
RESPONSIBILITIES:
Follow-up on the tracking of program/travel and salary advances for all staff, making sure that all advances are cleared before the end of the month.
Going to the banks and exchange offices for all IRC related business issues.
Maintain good relations with bank officials, Exchange offices, and other intermediaries to resolve problems.
Cross check all the spread sheets from the main office and the field offices against the hard documents, making sure that all vouchers are in and nothing is missing.
Printing the documents of the end month closing and collecting the supporting documents of the JVs.
Updating the tracking sheet of the payments.
Follow-up with the main and field offices about any missing vouchers.
Ensure that all vouchers have all supporting documentation (approval notes, goods received notes, contracts, invoices, receipts, etc.), probably reviewed and approved by concerned personnel and copies of all records are filed.
Supporting Sr. Finance officer for cost allocation and rent amortization.
Ensure all supporting documents of the payment vouchers are stamped with PAID stamp.
Make sure that all supporting documents of sub-grants' financial reports are properly archived.
Make sure that all month end JVs are properly reviewed and approved, as well as fully backed up with supporting documents.
Make sure that all vouchers from the main office and the field offices are properly scanned and archived in a systemic manner on the IRC's server. As well as all approved JVs and SPC calculation are scanned and archived.
Assist with audit preparation, pulling out vouchers for the review of Finance Managers/DFC/FC before handing over to the auditors and do scanning of documents as required.
To improve accounting processing, highlight errors or omission for the observation of the Finance Manager.
Receive Cash Refunds from staff and charge them back to proper account codes, making sure that the Receipt Voucher is signed by the Payer and approved by the Finance Officer.
Ensure that physical cash, checks, blank check books and other important documents are properly safe guarded in the office's safe.
Disburse Cash and Checks to the vendors and staff members.
Preparation of checks for all bank payments.
Participate in professional development activities, as needed, or requested.
Perform other duties, as needed and/or requested by the supervisor.
Key Working Relationships:
Position Reports to: Finance Officer
Position directly supervises: Finance intern
Indirect Reporting: Finance Manager
Other Internal and/or external contacts: describe the nature of departments or groups the position influences or requires support from to accomplish objectives.
Internal: IRC programs, and Operations
External: N/A
Qualifications & Preferred Skills
Job Requirements:
Bachelor's degree in accounting, Finance, Business Administration, or any related field.
2 -3 years Previous professional experience as an Accountant, Finance Assistant, preferably with an INGO.
Fluent in both Arabic and Kurdish Languages, with good command of English Language, both writing and speaking.
Proficiency in MS Office package including MS Excel, MS Word and MS Outlook.
Able to communicate clearly and confidently with people from different backgrounds.
A time player, able to work under pressure and able to multi-task.
Flexible, hardworking, honest, and trustworthy.
Standards of Professional Conduct: 
The IRC and IRC workers must adhere to the values and principles outlined in IRC Way - Standards for Professional Conduct.  These are Integrity, Service, and Accountability.  In accordance with these values, the IRC operates and enforces policies on Beneficiary Protection from Exploitation and Abuse, Child Safeguarding, Anti Workplace Harassment, Fiscal Integrity, and Anti-Retaliation.
Gender Equality:
IRC is committed to narrowing the gender gap in leadership positions. We offer benefits that provide an enabling environment for women to participate in our workforce including maternity leave, gender-sensitive security protocols and other supportive benefits and allowances. Qualified female candidates are strongly encouraged to apply.
Attention Returning National Candidates:
IRC strives to attract, motivate and retain qualified national staff in our programs. We strongly encourage national or returning national candidates to apply for this position. If you are a national of the country in which this position is based and are currently located outside of your home country and possess over two years of international work experience, IRC has introduced an attractive remuneration package. The package includes competitive compensation, return flight to post, shipping allowance, temporary housing and a relocation allowance. Certain restrictions may apply.


Notice to all Job Seekers

IRC implements an equal employment opportunity policy
and our recruitment process is based on merit.

Applicants and/or successful interview
candidates (both internal and external) are not required to pay any fees at any
stage of the recruitment process.

If anyone asks you for any financial or
non-financial favors to help you secure a job at IRC, kindly report to Iraqhr@rescue.org  

 

ملاحظة لكل الباحثين عن وظيفة

تعتمد لجنة الانقاذ الدولية سياسة فرص عمل
متساوية و ان عملية التوظيف لدينا تعتمد على الجدارة.

لايتوجب على المتقدمين لاي وظيفة او المؤهلين للمقابلات
(سواء كانوا موظفيين حالين او متقدمين من خارج المنظمة) دفع اي مبلغ مالي خلال اي
مرحلة من مراحل التوظيف.

اذا قام اي شخص بطلب اي خدمة مالية او غير مالية لقاء
مساعدتكم في تأمين فرصة عمل داخل المنظمة ،يرجى الابلاغ عن ذلك الى Iraqhr@rescue.org
IRC is an Equal Opportunity Employer IRC considers all applicants on the basis of merit without regard to race, sex, color, national origin, religion, sexual orientation, age, marital status, veteran status or disability.
How To Apply
Please click on below link: 
The closing date is: 26-Feb-21