Job Information
Field Coordinator
NGO Information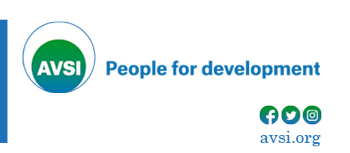 Contact Email
iraq@avsi.org
Job Information
Contract Duration
11 months
Job Shift
9:00 AM - 5:00 PM
Requirements
Minimum Education
Bachelor Degree
Degree Title
Animal production /veterinary degree
Minimum Experience
1 Year (1-2 Year)
Job Status
Published Date
2023-01-25
Location
[Telafar,Iraq ]
Description
MAIN OBJECTIVE
Follow up the coordination of components and activities on the field.
MAIN RESPONSABILITIES
Support the management in the selection phase of the beneficiaries based on the arranged criteria.
Daily follow up of the farm rehabilitation and the trainings.
Keep record of the direct beneficiaries of the project and prepare weekly and monthly reports and related documents.
Work in close collaboration with the M&E department for data tools elaboration, data collection and analysis.
Support in maintaining the archiving system up to date (both in hardcopies and electronically).
Coordinate with the communication officer to properly document activities (Photos, small videos…) aligned with the donor's requirements and communication guidelines.
Support the management and M&E department in the elaboration of tools for the assessment, coaching and follow up of the beneficiaries.
Monitor the coaching process and visit periodically the beneficiaries, in close collaboration with the coaches and under the supervision of the Project assistant.
Represent AVSI and maintain the relation with the local partner field staff.
Demonstrate an understanding of the integrated approach of the program.
Support the veterinary in the examination and distribution of the livestock/fodder/materials needed for the rehabilitation of the farms and the equipment needed for the re-launch of local food processing activities and local veterinary department.
Support the agriculture engineer in the examination and distribution of materials and equipment needed for the re-launch of the farms, local food processing activities and local agricultural department.
Perform any other relevant duties as required.
REPORTING TO:Project coordinator/Project assistant
Qualifications & Preferred Skills
STUDIES REQUIREMENTS
University degree
Animal production /veterinary degree/Administration and Economics/Political science.
EXPERIENCE REQUIREMENTS
At least one-year experience in development projects.
OTHER REQUIREMENTS
Excellent written and verbal communication skills in Arabic and English language. Kurdish and Turkmen language proficiency is preferred.
IT skills: Ability to effectively use standard office software, such as MS Office (Windows, Word, Outlook, Excel, Power Point, Exchange). Ability to effectively use project management software and other information systems /databases.
Good attitude and experience in working with partners and allies.
Excellent communication skills in building relationships with local contacts.
Well-developed interpersonal and team skills and proven ability to be flexible and sensitive in demanding situations; passion for working with others.
Good understanding of, and commitment to, gender equity.
Strong documentation, research and report writing skills.
Knowledge of the NGO operations and the dynamics of the humanitarian sector.
Qualified female candidates are strongly encouraged to apply.
How To Apply
AVSI is committed to diversity and inclusion within its workforce and encourages qualified female and male candidates from all national, religious and ethnic backgrounds, to apply.
How to Apply (Application Process):
Interested candidates are required to send CV and cover letter to iraq@avsi.org by 25-01-2023. Interviews will be conducted on a rolling basis, and based on urgency, AVSI may fill the position prior to the closing date. 
Please mention  job position in the subject of your email. Only short-listed candidates will be contacted.