Job Information
Field Accountant
NGO Information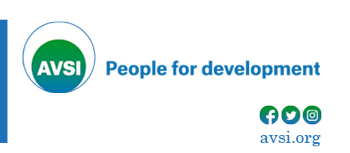 Contact Email
iraq@avsi.org
Job Information
Contract Duration
5 Months
Nationality
Not Applicable
Requirements
Minimum Education
Bachelor Degree
Degree Title
BA in Accounting,Finance/related field
Minimum Experience
2 Year
Job Status
Published Date
2021-02-21
Location
[Al-Hamdaniya,Iraq ]
Description
Main Objective:
The Field Accountant is responsible for tracking the monthly requisitions, general bookkeeping, including but not limited to A/P and A/R for the assigned construction project site. The Field Accountant will ensure prompt payment and proper job coding, follow-up on the status of invoices and tracking payments. S/he will also review for approval all the Organization timesheets, maintain subcontractor requisitions, schedule of payments, and review all contract documents.
MAIN RESPONSABILITIES:
Maintain all financial and accounting transactions in addition to accounting controls according to policies and procedures and local financial and legal requirements.

Maintain general ledger accounts by reconciling accounts receivable and control accounts; adjust entries for amortizations and prepaid; analyze and reconcile retains and accounts payable ledgers; prepare fixed asset depreciation and accruals.

Maintain the billing files for all assigned projects, with all the appropriate documents, including expenses, consultant invoices, and monthly invoices, etc.

Perform project based work including maintaining physical and digital records related to specific projects, coordinating the intake and management of timesheets and expense reports from project personnel, basic document preparation and proofreading, and the organization of contractual documentation

Assist in the monthly closing.

Assist the external auditors in the preparation of all governmental dues and taxation as VAT, Salaries taxes and Social Security contributions.

Interface with clients, contractors, and project personnel to ensure the accurate and timely submittal of monthly requisitions and cost reports in accordance with the contract as well as corporate policy and procedures.

Protects organization's value by keeping information confidential.

Spot errors and suggest ways to improve efficiency and spending.

Willing and able to perform any other duties requested by the management within the area of competence.

Perform other duties and responsibilities as assigned.
REPORTING TO:

 Financial Manager
Qualifications & Preferred Skills
OTHER REQUIREMENTS
Proven written and verbal communication abilities.

Strong planning, organizational and prioritization abilities.

Proficiency with computer applications, including Microsoft Office.

Demonstrated ability to read, understand and interpret

Contract and insurance documents and forms.

Demonstrate strong interpersonal skills with the ability to work with individuals at all levels, both internal and external.

Ability to meet deadlines while multi-tasking while working independently and/or in a team.
How To Apply
AVSI is committed to diversity and inclusion within its workforce and encourages qualified female and male candidates from all national, religious and ethnic backgrounds, to apply.
How to Apply (Application Process):
Interested candidates are required to send CV and cover letter to iraq@avsi.org by 04-03-2021. Interviews will be conducted on a rolling basis, and based on urgency, AVSI may fill the position prior to the closing date. Please mention your name and job position in the subject of your email. Only short-listed candidates will be contacted.