Job Information
EORE Project Manager
NGO Information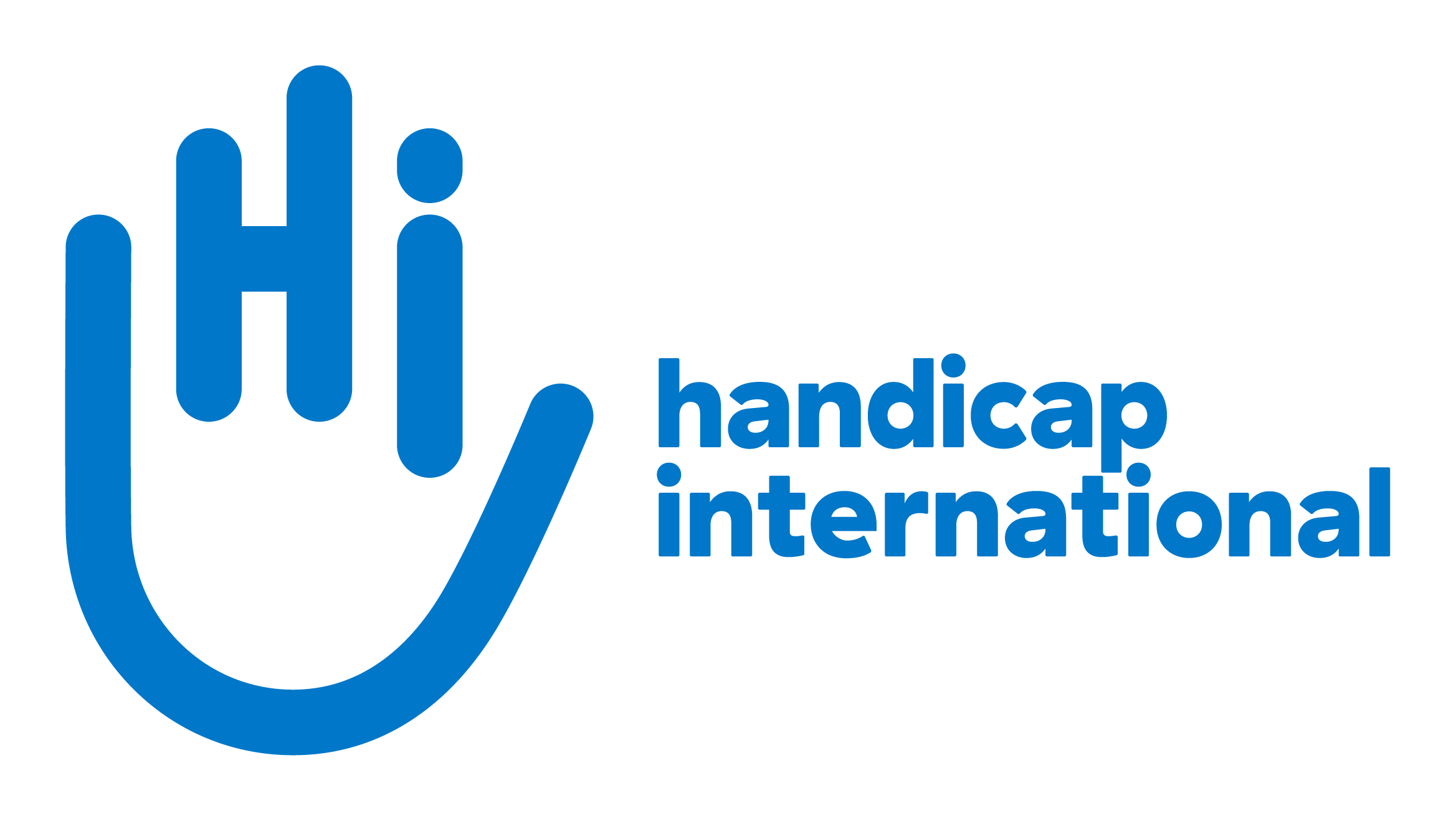 Contact Name
HI Recruitment
Job Information
Requirements
Minimum Education
Bachelor Degree
Minimum Experience
4 Year
Job Status
Published Date
2022-08-04
Location
[Ramadi,Iraq ]
Description
GLOBAL OBJECTIVE OF THE POSITION:
The Risk education Project Manager in Anbar will be responsible for implementation and monitoring of a multi-sectorial projects that includes Risk Education (RE) activities reaching at risk populations. This is taking place in a country that was already one of the most contaminated in the world due to 40 years of internal and external conflicts. These explosive hazards not only directly threaten civilians with death and injury, but also present a challenge to the safe return of IDPs, to humanitarian response and recovery efforts, and to long term stabilisation efforts.
HI RE teams will provide direct tailored RE sessions on the threat posed by explosive hazard contamination, how to recognize them, and safe behaviours to adopt, these sessions are done directly door to door or they are done in group session in schools or community centers in particular. In addition to that, HI will conduct media campaign to reinforce the messages delivered through the direct sessions.
HI wishes as well to improve and continue to work with the communities by strengthening the link with the community focal point so that they themselves can deliver messages to their communities. Furthermore, this role will support the community safety committees in Anbar Governorate which focus on sustainable approach to reduce the negative impact posed by explosive ordnance including IEDs by reinforcing the local capacity and empowering the community to face the risks and the consequences of the risks posed by such weapons. Lastly, given the current COVID-19 pandemic this role also requires the regular adaptation of activities.
This position is based in Ramadi, with frequent travel to other districts of Anbar governorate. Travel to other HI base may be required over the course of the posting.
MAIN RESPONSIBILITIES
Under the direct responsibility of the Area Manager and in close link with the Operations Manager and the Armed Violence Reduction Specialist, you will be responsible for:
ensuring the implementation and the monitoring of the RE projects
managing and ensuring guidance of the personnel under your responsibility
ensuring external representation in relevant sector meetings and working groups
ensuring reporting on project progress with quantitative and qualitative Data
ensuring project expenditure is in line with the proposed budget
Responsibility 1: Ensure the implementation and monitoring of the project activities under direct responsibility
Contribute to the definition of the strategy of intervention and the operational modalities in Anbar governorate;
Ensure that all RE activities are implemented following operational targets, internal quality and technical standards;
Propose adjustment for improvements to meet the objectives in collaboration with the Operations team and Technical Unit;
Work closely with the AVR specialist to provide technical guidance on quality of activities;
Responsibility 2: Human Resources Management
Supervise and manage the HI Operational team under his/her responsibility (ensure evaluations are done, Appraisal, disciplinary measures taken when necessary);
Recruitment and induction of the operational team with the support of the HR department;
Ensure strict application and respect of the Internal Regulation by related staff;
Coach and train the team, in collaboration with the Technical Unit and the other members of the coordination team (trainings, on-job recommendation and capacity building sessions);
Ensure that all staff respect confidentiality and follow HI's ethical, safeguarding and protection guidelines;
Ensure strict application and respect of the internal regulation by the staff under your supervision;
Ensure conflict resolution within your team;
Propose relevant adaptation of the organizational chart of the activities and contribute to its implementation;
Ensure a good communication flow through coordination meeting;
Provide in depth coaching to the POs, including individual action plan and project management trainings.

Responsibility 3: Financial, administrative and logistical management
Ensure that logistical, administrative and financial procedures linked to project implementation are followed and alert the Area Manager if gaps are observed to take corrective actions;
Management of  the operational budget for the activities:
Forecast and closely follow up on expenditures related to the project, and on the staff and cars allocation,
Participate in monthly budget revisions for budget under direct management;
Prepare timely purchase requests in line with the project needs; prepare and update procurement plans accordingly;
Support required actions by the administration related to team management and supervision;
Identify logistic and admin support needs related to the project and communicate these to the relevant log/admin support person(s).
Responsibility 4: Reporting
Monitor the operational achievements and indicators, as per the logical framework;
Prepare the PM Box for the project under direct responsibility;
Provide regular reporting on the activities to both projects and field coordinators;
Prepare intermediary and final reports for the project in close link with the grants manager, Operations Manager, and Reporting Officer;
Regular verification and correction of the activity database;
Liaise with team and Data Base Assistant to ensure regular field data/reports are being shared to relevant parties;
Prepare and share minutes of meetings and activity reports;
Provision of a handover report at the end of the mission.
Responsibility 5: Representation and external coordination
At the request of the Area Manager or Operations Manager, represent the organization with donors, partners, local authorities and stakeholders involved in the implementation of the project;
At the request of the Area Manager or Operations Manager, attend and actively participate to the dedicated clusters and coordination meetings
Maintain good professional relationships with government, UN Agencies, & NGOs (national & international);
Participate in the coordination of donor and media visits.
Responsibility 6: Participation in the development of new projects
Participate in the development of any possible/future concept note or project proposal, including narrative and budget;
Contribute to needs assessment for new interventions;
Collect and share data during assessment and meetings to feed the other activities (Mine action, RE, VA).
Responsibility 7: Other duties
Ensure a good understanding and general analysis of the political, security and humanitarian context in Anbar governorate;
Ensure that the security tracking is respected, monitor the security context and situation on the field at any time and provide feedback to the Security and Access Supervisor and Area Manager
Ensure a good archiving of program documents as per source of verification, following the mission archiving process.
Note that this job description must remain flexible, to respond to additional tasks or changes as identified by the line manager.
TIME SCHEDULE:
The working hours are the following:
Sunday until Thursday, from 8.00 AM to 16.30 PM with 30 minutes lunch break. The work duration is fixed but the working hours can vary according to the planning of activities (working 1 hour earlier or later might be required). It can be exceptionally requested to work on Friday or Saturday. In that case a day off is planned between Sunday and Thursday during the previous or following week.
Note that working time can go up to 48 hours per week if it is required by the volume of activities and by the line manager. In that case the overtime will be considered as recovery time to be planned by the line manager in the next days.
HIERARCHICAL RELATIONSHIP:
Base: Ramadi with frequent movement to the field (Anbar governorate)
Line Manager: Area Manager
Head of Department: Area Manager
Management: Yes
Operational link: Collaboration with: Victim Assistance program team, MEAL, Logistics, Administrative departments. Strong link with Technical Unit.
HI POLICIES 
''The Employee undertakes to adhere to HI policies which include:
Terms and conditions of engagement (T&C)
Internal regulation (IR)
Child protection policy (CPP)
Protection of beneficiaries from sexual exploitation and abuse (PSEA)
Antifraud and bribery
Code of Conduct (CoC)
Qualifications & Preferred Skills
REQUIRED PROFILE
Education: University degree in social work, community work, education, health (public health, medicine, nursing) or a related field   
Languages: Fluency in Arabic, excellent English mandatory (oral and written)
Experience:
At least 5 years of professional experience in humanitarian / emergency contexts
At least 2 years in management of humanitarian projects and/or field bases
Minimum of 4 years relevant professional experience in areas related to risk education
Experience working in Anbar governorate and previous experience engaging with diverse communities
Previous experience in project with local partners is a strong asset
Previous experience with Handicap International is strongly preferred
Other:
Good understanding of HR, logistics and financial procedures
Strong team management skills
High level of autonomy and initiative
Strong internal and external coordination and representation skills
Strong organizational skills
Strong interpersonal and intercultural skills
Ability to work under high pressure
Ability to travel to project areas Anbar Governorate including overnight stays
How To Apply
Handicap International is an equal opportunity employer and particularly welcomes applications from persons with disabilities
Interested candidates may please send their CV with cover letter so as to reach on or before
14th Aug 2022
Only applications completed in accordance with the following instructions will be
Taken into consideration, the others will be rejected automatically.
Mentioning clearly in the subject line of your e-mail the reference:
Ref: HI-IRQ-BGD-PM-653
Your application will not be taken into consideration if this information is omitted from the
Subject line of your e-mail
Please address all applications to:
Only shortlisted candidates will be contacted