Job Information
Education Officer- Re Advertise
NGO Information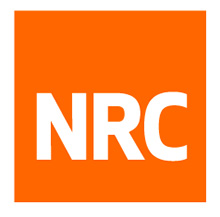 Job Information
Nationality
Not Applicable
Requirements
Minimum Education
Bachelor Degree
Minimum Experience
3 Year
Job Status
Published Date
2021-04-08
Location
[Ramadi,Iraq ]
Description
Job Description
A job description is a written statement that describes the employee's role and responsibilities. The role and responsibilities shall be executed within the NRC framework. The job description facilitates the recruitment process by stating the necessary competencies. It is mandatory for all positions.
Position: Education Officer
Reports to: Education Project Coordinator
Supervision of: Education Assistants
Duty station: Anbar
Travel: Regular travel to be expected 
Duration and type of contract: Until 30-10-2021 (with the possibility of extension)
All NRC employees are expected to work in accordance with the organization's core values: dedication, innovation, inclusivity, and accountability. These attitudes and believes shall guide our actions and relationships. 
Role and responsibilities
The purpose of the officer position is to oversee the day to day implementation of the education project. Education officers will oversee all operations, supervise education assistants, and support project planning.
Generic responsibilities
Adhere to NRC policies, tools, handbooks, and guidelines.
Strict adherence to the NRC Code of Conduct.
Implement the education project according to the plan of action.
Prepare and develop status reports as required by management.
Ensure proper filing of documents.
Promote and share ideas for technical improvement.
Ensure capacity building of project staff and transfer key skills.
Liaise and collaborate with relevant local authorities and other key stakeholders.
Make decisions on the ground with limited or remote supervision.
Specific responsibilities
Implement education activities under the direction of the Education Project Coordinator.
Supervise Education Assistants and provide support to them in line with program objectives.
Develop and maintain effective filing systems, both electronic and paper
Oversee education needs assessments at the school level.
Update and maintain effective work plans and log frames.
Organize, support, and facilitate teacher training, education personnel training, and training of trainers (ToT) training on subjects including pedagogy, teacher wellbeing, curriculum, child protection, software apps, and psycho-social support.
Support the development and contextualization of training packages.
Document technical issues and questions, and channel to the Education PC/PM.
Participate in assessments (design, data collection, data analysis).
Ensure ongoing monitoring, tracking, and reporting of education projects.
Monitor spending and purchase requests as assigned by PM/PC and ensure proper follow up with logistics and field teams.
Regularly travel to the field to support and monitor education, PSS, recreation, and training activities.
Oversee procurement and distributions of training materials, provide formal input on school needs.
Maintain positive work relations with teachers, headmasters, and DoE representatives.
Any other task relevant to the position as requested by the line manager.
Critical interfaces
By interfaces, NRC means processes and projects that are interlinked with other departments/units or persons. Relevant interfaces for this position are:
Education Project Manager and Education Coordinator.
Other education staff supporting an integrated approach.
Teachers, community members, education stakeholders.
Logistics staff supporting programs.
Other core competency staff operating at field level at project sites.
Scale and scope of the position
| | |
| --- | --- |
| Staff: | Supervision of Education Assistants; indirect supervision of field staff. |
| Stakeholders: | Key external stakeholders the post has relationships with include the Directorate of Education Anbar, INGOs, local NGOs, school administration, teachers, parents, and community members |
| Budgets: | Responsible for tracking procurements against given budget |
| Information: | Responsible for weekly and monthly reports and indicator tracking on multiple platforms; assistance with donor reports, annual reports, and log frame updates required. |
| Legal or compliance: | Responsible for reporting any Code of Conduct violation or Child Safeguarding concerns to line manager immediately. |
Competencies
Professional competencies
These are skills, knowledge, and experience that are important for effective performance.
Generic professional competencies:
Experience working in a humanitarian/recovery context
Previous experience working in complex and volatile contexts; ability to remain calm and professional intense situations
Documented results related to previous responsibilities
Knowledge of English and Arabic.
Solid computer skills, including MS Word, Outlook, and Excel
Proven ability to multi-task and meet deadlines
Ability to work diligently both independently and in a team setting
Previous experience supervising teams
ICT experiences in software.
Qualifications & Preferred Skills
Specific skills, knowledge, and experience:
Understanding of the education circumstances needs and challenges conflict-affected children and teachers.
Understanding of the role of education in meeting the needs of conflict-affected children.
Significant experience leading or facilitating structured training sessions.
Knowledge of Child Protection/Child Safeguarding and/or psychosocial support.
Knowledge of teacher training curricula, modules, methodologies, and structures.
Demonstrated experience working with children and educators; DoE-level experience a plus.
Experience training or building the capacity of others.
Candidates with a university and/or advanced degree preferred; significant experience in the field of education, PSS, or child protection considered in lieu.
FEMALE CANDIDATES ARE STRONGLY ENCOURAGED TO APPLY
Behavioral competencies
These are personal qualities that influence how successful people are in their job. NRC's Competency Framework states 12 behavioral competencies, and the following are essential for this position:
Handling insecure environments.
Planning and delivering results.
Empowering and building trust.
Communicating with impact and respect (especially when dealing with affected communities).
Ability to work with high-level government officials.
Performance Management
The employee will be accountable for the responsibilities and the competencies, in accordance with the NRC Performance Management Manual. The following documents will be used for performance reviews:
The Job Description.
The Work and Development Plan.
The Mid-term/End-of-trial Period Performance Review Template.
The End-term Performance Review Template.
The NRC Competency Framework.
How To Apply
To apply please click on the below link: