Job Information
Driver - Telafar
NGO Information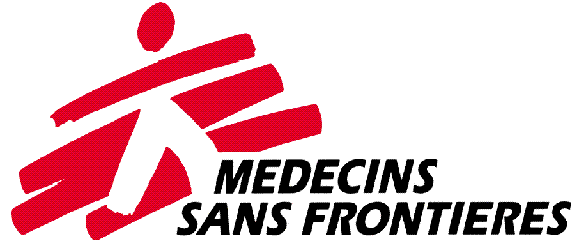 Job Information
Contract Duration
6 months fixed
Nationality
Not Applicable
Requirements
Minimum Education
High School
Minimum Experience
2 Year
Required Travel
Not Required
Job Status
Published Date
2023-03-29
Location
[Telafar,Iraq ]
Description
Main purpose of the job:
Performing the tasks of transporting authorized goods and passengers in an MSF vehicle, ensuring its technical and safety conditions and respecting the country's traffic rules and MSF security rules, in order to provide a safe, smooth and efficient service
Accountabilities:
Checking daily, the technical conditions of the assigned vehicle (state of the tires, oil, fuel, brakes, radio equipment, spare parts, etc.), performing weekly check according to the MSF Logbook, refilling it when necessary, and keeping it clean to ensure it can be driven in perfect conditions. Carrying out a hand over if another uses the vehicle.
Ensuring the security of passengers in the vehicle, driving carefully, observing speed limits and traffic rules in the country as well as MSF security rules, in order to avoid car accidents.
Ensuring all passengers have all necessary papers in order before travelling, and ensuring non MSF staff sign disclaimers of responsibility before using the vehicle
Ensuring correct loading and unloading of the vehicle, submitting the documents to the receiver of the goods, checking the status of delivered goods, returning the duly completed documents to Logistics and ensuring that the goods have the necessary documents
Ensuring that all vehicle documents and the driver's driving license are valid and in the vehicle.
Informing the line manager of any incident involving the transportation of passengers and/or goods.
Knowing how to use all types of radios, codes, call numbers and radio alphabets by heart and communicating with base according to MSF communications policy to inform the driver's position and any potential implications.
Knowing and respecting the security rules related to vehicle movements, specifically those related to customs, checkpoints and roadblocks. Ensuring all passengers know and respect the security rules
Specific requirements for the role:
Knowing MSF principles and activities in Tal Afar.
Good knowledge of the Tal Afar city, roads, mapping and keypoints.
Respecting of COVID 19 measures during movements.
Knowing and respecting the MSF security rules, SOPs and protocols before, during a after a movement.
Ensuring all passenger know and respect COVID 19 and security rules.
Applying all MSF communication procedures, to inform driver's position and any potential incidents.
Being able to manage the communication with checkpoints authorities, in order to present them the respective documentation in case is needed.
Qualifications & Preferred Skills
| | |
| --- | --- |
| Education: | Essential literacy and driving license. Good knowledge of country roads |
Experience:

•        Essential 2 years minimum of previous driving experience

•        Desirable experience with specific vehicles to use (4x4, boats, motorbikes, etc.)

•        Desirable in MSF or other NGOs

Languages:

Mission language (English) desirable and local language essential (Arabic)

Skills:

•        Desirable knowledge of basic mechanics

•        Good knowledge of mission area road
How To Apply
How to Apply:
Interested candidates are invited to submit their complete application file (CV + motivation letter + references + ID card), Only applications with complete documentation will be considered.
By email to MSFCH-Talafar-Recruitment@geneva.msf.org
Or in the CV box at the entrance of Tal Afar general Hospital
Please indicate "Driver" in the e-mail title or on the envelope.
We recommend all applicants to write a cover letter containing an introduction of yourself, explaining why you are applying for the position, and explaining why you think you are suitable for the position.
Incomplete applications will not be considered
Only PDF and Word Format Applications will be considered
Please do not hand in any CVs produced in shops. They will not be considered.
Handwritten CVs and cover letters are acceptable
English CVs only
Only shortlisted candidates will be contacted. Your application will not be returned to you at any stage of the recruitment process.
Candidates are encouraged to apply early, as applications may be screened prior to the vacancy deadline