Job Information
Driver Light Vehicles
NGO Information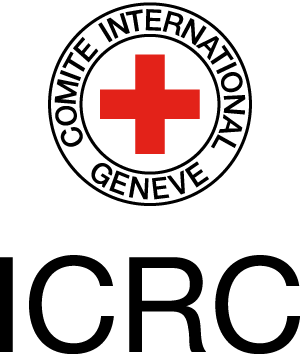 Contact Name
ICRC HR - Kirkuk
Contact Email
kir_hr_services@icrc.org
Job Information
Requirements
Education
High School - Diploma (Two Years)
Experience
2 Year - 3 Year
Job Status
Published Date
2022-11-23
Location
[Khanaqin,Iraq ]
Description
The International Committee of the Red Cross (ICRC) is a neutral and independent international humanitarian organisation, which assists and protects victims of armed conflicts and other situations of violence. The ICRC is currently looking for staff for its support operations in Iraq.
By joining our organization:
You will have an opportunity to practise your profession in stimulating, complex, and sometimes challenging environments, where your work can really make a difference.
You will work with colleagues from various fields of expertise in a cross-cutting manner to help victims of conflict and other situations of violence. You will be dealing with humanitarian situations that require experience, resourcefulness, and innovation to achieve the best possible impact.
You will work for the oldest major international humanitarian organization in the world, adding to your sense of achievement in alleviating the suffering of people and communities and giving you the chance to promote humanitarian values in these turbulent times.
You will benefit from a competitive employment package, including different possibilities for career and personal development. You will take part in an onboarding course and follow continuous training to build your career within the ICRC and beyond.
Competitive compensation package, a monthly salary with benefits including (13th salary, International Retirement Saving Plan (IRSP), medical coverage, life insurance, mobility allowance, and social security scheme).
Job Title: Driver Light Vehicles
Level: A2
Duty Station: Iraq – Khanaqin office
Reports to: Logistics Assistant
Duration of Contract: One-year Fixed-Term Contract (with the possibility of renewal to open ended contract based on needs and performance).
Date of Issue: 23 November 2022
Deadline for applications: 7 December 2022
Objective:
We hire a driver to transport people and goods in a safe and timely manner and in accordance with ICRC rules and regulations and national traffic laws.
The successful candidate needs to be an enthusiastic, flexible, committed, and a resourceful colleague who can support the team. The successful candidate will need to deliver to a high standard, be resilient and have a positive "can do" attitude.
Key Responsibilities: 
  Under the supervision of the Logistics Assistant the incumbent will undertake the following responsibilities:
Drive light vehicles to transport people and/or materials to the field with strict adherence to internal security rules and national traffic laws.
Transport persons and/or materials safely and promptly following ICRC procedures.
Examine the vehicle equipment, the general operating condition and the body condition of the vehicle and ensure that it is fueled and clean from inside and out and ensure that all relevant documents are valid and present in the vehicle.
Properly follow driving regulations, internal security rules and national traffic regulations to avoid traffic fines.
Always check the car before the trip - (toolbox, fuel, hygiene, update the registration book). To avoid any accidents or any security problems and report back.
Always follow the ICRC procedure communication-wise and keep the Radio team updated.
Makes sure that the vehicle is parked in the safe area all the time and in an emergency leaving the position.
Ensure all passengers follow safety regulations while setting in an ICRC vehicle.
Respect trip timing in a way making sure you know the route efficiently so that no time is wasted.
Adheres to the general rules of conduct and applies security rules always.
Collaborative and share relevant information with colleagues to achieve results, and understands the ties between individual, team and organization-wide objectives.
Qualifications & Preferred Skills
Secondary school or diploma.
knowledge (written and spoken) of Arabic and/or Kurdish English is an asset.
Driving license (Type B) held for at least five years.
2–3 years' experience in a similar field.
Automobile maintenance experience (oil checks, changing tires, etc.).
Basic knowledge of mechanics.
Good knowledge of the area of assignment.
Key Competencies:
Accountability
Beneficiary and Client focused
Teamwork and collaboration
Representing the ICRC
Leadership
How To Apply
How to Apply: All qualified and interested candidates should forward their applications with a detailed updated Curriculum Vitae (CV) indicating email and phone contact with a minimum of two professional references, a cover letter stating why you think you have the necessary skills and qualifications for the said job opportunity; and your salary expectations. Clearly marked to (kir_hr_services@icrc.org) with the subject line: SURNAME first name/ vacancy title.
Applications will only be accepted with a valid residency and work permit in Iraq.
The successful candidate will undergo a three - month probation period.
NB: If you have not heard from us within a month of receiving your application, please consider your application unsuccessful.
No Fee:
ICRC DOES NOT CHARGE A FEE AT ANY STAGE OF THE RECRUITMENT PROCESS INCLUDING (APPLICATION, INTERVIEW MEETING, OR PROCESSING).