Job Information
Driver
NGO Information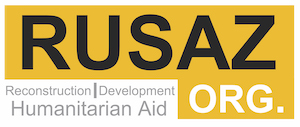 Job Information
Contract Duration
12 months
Requirements
Minimum Education
High School
Minimum Experience
1 Year
Job Status
Published Date
2023-05-25
Location
[Duhok,Iraq ]
Description
The driver will transport staff from the main office to the Mosil and return them back to the main office in Duhok (6 - 5) times per month (on call) each trip will stay at least 5 hours, with safety care through transportation, comfort, and safety condition should be available in the Car,  the passenger should fasten seat belt and the number of the passenger should not exceed 4, and the maximum speed does not exceed than 80KM per hour in highway and in the city according to the traffic instruction.
Qualifications & Preferred Skills

• SUV- 2018 and above in good condition.
• 4WD.
• White Color.
• Maximum Odometer reading 60000 KM.
• Engine of 4 or 6 cylinders- (Six Cylinders is preferred).
• Air conditioning.
• High school degree and above.
• Having a minimum of one year of experience in the relevant field with humanitarian actors.
How To Apply
Please send your CV to (info@rusazngo.org).
- Please state the job title in the subject line: Driver – Duhok
- CVs in the form of IMG, pictures, screen-shots and links will not be accepted.
- Only shortlisted candidates will be contacted.
- Applications past the expiration date of the advertisement will not be considered.
Only shortlisted candidates will be contacted through their phone numbers to fix a date for an the tests and interviews.