Job Information
Civil Engineer/Architect (Sinjar based)
NGO Information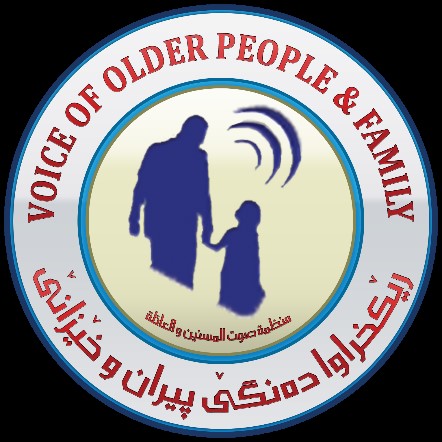 Contact Email
info@vopiraq.org
Job Information
Requirements
Minimum Education
Bachelor Degree
Minimum Experience
2 Year
Job Status
Published Date
2023-01-25
Location
[Sinjar,Iraq ]
Description
Voice of Older People and Family (VOP-Fam) is a Humanitarian non-profit nongovernmental organization working to achieve a better life for older people and their family members on the basis of a human rights approach. VOP is registered with Kurdistan regional government (according to letter no. 9901 dated   October 6th, 2004 issued by the Ministry of Interior).
The main office is located in Dohuk Governorate but runs projects and activities in a number of other Iraqi cities and towns such as the Sulaymaniyah Governorate and Shekhan district. VOP – Fam has well established itself in the last twelve years of its age as focusing on undertaking social activities for the elderly and family members with a strong component in child protection, legal aid, and peaceful coexistence activities through involving communities in dialogues and involving art activities for disseminating peace messages.   
VOP has experienced personnel in areas of Programming, administration and finance, field implementation, and monitoring as well as emergency coordination, the staff is further supported with the good reputation and strong coordination VOP has with the local authorities and communities it has worked with.     
Mission Statement 
VOP works with and for older people and their families by providing care and emergency requirements in order to achieve a better life.
Qualifications & Preferred Skills
Description (terms)
Follow-up the rehabilitation of the farms/ production units, design and implement the
rehabilitation of the community gardens and /or small producers' markets.
Daily follow up of the rehabilitation works.
Keep record of the direct beneficiaries of the project and prepare weekly and monthly
reports and related documents.
Work in close collaboration with the M&E Officer for data collection and analysis.
Support the Local partner and the management in the selection phase of the Project
beneficiaries based on the arranged criteria.
Support the logistics department in the procurement process regarding the
rehabilitation of the farms and the community gardens/small producers' markets.
Demonstrate an understanding of the integrated approach of the program;
Perform any other relevant duties as required.
Build and maintain relationships with beneficiary communities
Make sure to spread a positive image of VOP and its activities.
Fully commit to VOP's policies and code of conduct.
Core Values:
Accountability:
Holds self-accountable for making decisions, managing resources efficiently, achieving and role modeling Child safeguarding values
Holds the team and partners accountable to deliver on their responsibilities - giving them the freedom to deliver in the best way they see fit, providing the necessary development to improve performance, and applying appropriate consequences when results are not achieved.
Ambition:
Sets ambitious and challenging goals for themselves and their team takes responsibility for their own personal development and encourages their team to do the same
Widely shares their personal vision for child safeguarding, engages and motivates others.
Future-orientated thinks strategically and on a global scale.
Collaboration:
Builds and maintains effective relationships, with their team, colleagues, Members, and external partners and supporters.
Values diversity, and sees it as a source of competitive strength.
Approachable, good listener, easy to talk to.
Creativity:
Develops and encourages new and innovative solutions.
Willing to take disciplined risks.
Integrity:
Honest, encourages openness and transparency; demonstrates the highest levels of integrity.
Child Protection and Wellbeing: Members of VOP FAM have a commitment to prevent child abuse or any type of violations against the children during their work in the office and the field and to provide what is needed for the protection of the children. Potential candidates must ensure the safety and well-being of all children coming into contact with VOP FAM. Candidates should not have any direct or indirect harm to children.
Prevention of Sexual Exploitation and Abuse: VOP-FAM adopts a zero-tolerance approach towards sexual exploitation and abuse. VOP-FAM is committed to the prevention of sexual exploitation and abuse both within the organization and within the framework of VOP-FAM programs and VOP-FAM beneficiary populations.
Education: Bachelor or higher, most be either in civil engineering or architecture. 
How To Apply
P.S. This post is for applicants from Sinjar (Shingal) communities Only.
How To Apply 
Interested applicants who meet the above criteria should submit the following documentation to vacancy.vopfam@gmail.com before 2023-01-31:
A cover letter summarizing your interest in this position, qualifications, and compensation requirements
Current resume.
a list of Three references with contact details.
Note: the email should be titled Engineer otherwise it will not be visible to the employment committee.