Job Information
Technical Assistant – Infrastructure
NGO Information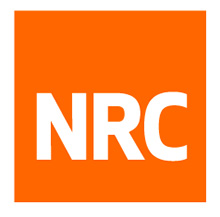 Job Information
Contract Duration
11 months
Requirements
Minimum Education
Bachelor Degree
Minimum Experience
1 Year
Job Status
Published Date
2021-04-08
Location
[Hawija,Iraq ]
Description
Specific responsibilities:
Organize and lead technical needs assessments, focus group discussions, contractor meetings, and technical discussions with stakeholders.
Organize and lead the supervision and monitoring contractor's work, works carried out by Daily/Incentive labor and/or repairs done by the beneficiaries themselves.
Prepare the production of site level BoQs and BoQ amendments. Collaborate with Project Coordinator  and Project Officers on development of standardized BoQs.
Participate in Preparing project level scope of work and prepare site/unit level Scope of Work.
Track and record information related to project beneficiaries, handle requests and complaints in regards to technical aspects of implementation as directed by Project Coordinator and M&E unit.
Carry-out field level coordination with contractors and/or Daily/Incentive Labor in areas of project implementation.
Establish strong working relationship with targeted communities including local leaders and identification of community focal points and relevant government departments.
Contribute to data collection, documentation and reporting of infrastructure activities.
Any other task relevant to the position as requested by the line manager.
Qualifications & Preferred Skills
Post-secondary technical education or higher in engineering, architecture, construction management or equivalent.
At least two-year experience in a technical responsible position in an NGO (preferred), or in an International company.
Proven experience in developing and following through on technical implementation of construction project.
Experience in documenting progress of construction related activities.
Experience in monitoring construction activities/contractors ensuring that technical standards are adhered to during implementation.
Experience in developing BoQs, BoQ Amendments, Scope of Work, Technical specifications of materials and construction activities.
Ability to prioritize needs and carry out multiple tasks simultaneously
Experience in coordinating the technical aspects of implementation activities carried out by contractors.
Knowledge of the context in (Iraq) specifically in regards to the technical aspects of the infrastructure needs in the area of implementation.
Strong communication, interpersonal, analytical and negotiation skills.
Advanced computer skills, especially in Word, Excel and CAD. Knowledge of Microsoft Project and other design programs is a plus.
How To Apply