Job Information
Technical Assistant – Agriculture
NGO Information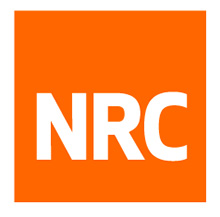 Job Information
Contract Duration
11 Months
Requirements
Minimum Education
Bachelor Degree
Minimum Experience
2 Year
Job Status
Published Date
2021-04-08
Location
[Hawija,Iraq ]
Description
Specific responsibilities:
Data collection for household level assessments and market assessments.
Assist the Project officer in organizing and delivering safe and secure distribution events, trainings and community events.
Assess training needs for project beneficiaries in all areas of targeted agriculture / horticulture value chains development such as agro-business development, agricultural livelihoods and quality management through regular consultations with relevant institutions and stakeholders.
Provide implementation support to AMAL project activities including training sessions, distributions, monitoring and support to incentive staff in line with NRC quality standards.
Document technical issues and feedback from beneficiaries and channel to the relevant AMAL project Officer and Coordinator.
Regularly travel to the field to support and monitor different activities such as farmer field schools, extension services, producer groups throughout the seasonal calendar.
Liaise with support departments including Logistics, Finance and other departments as appropriate.
Organize and facilitate fto conduct Focus Group Discussions, household surveys, and Key Informant Interviews with project beneficiaries.
Provide technical guidance and backstopping to all actors involved with AMAL's identified plant-based value chain development activities (incl. horticulture).
Establish strong working relationship with targeted communities including local leaders and identification of community focal points, relevant government departments as well as other agricultural actors in the operational areas.
Contribute to data collection, documentation and reporting.
Any other tasks required by the line manager.
Qualifications & Preferred Skills
Sound technical knowledge in the fields of 1. agriculture / farming / horticulture, 2. business economics / business development and 3. developing and overseeing trainings
Strong communication, interpersonal, analytical and negotiation skills.
Overall good knowledge of geography, local population and local language in the areas of operational interests.
Ability to show leadership in a multi-cultural team.
Fluency in Arabic both spoken and writing and medium-level in English.
Competencies in all computer related tasks including Word, Excel, PowerPoint and Outlook.
Good understanding of community participation, and very good ability to communicate with beneficiaries.
Ability to manage (sometimes) high workloads for a limited time and meet deadlines.
How To Apply