NGO Information
AVSI Foundation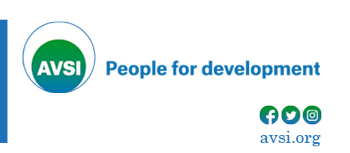 Contact Email
iraq@avsi.org
Description
AVSI
AVSI Foundation works towards development that is sustainable and capable of responding to the real needs of people, inspired by the Social Teaching of the Catholic Church.
To this end, it works hard on projects focused on the challenge of education, in which the individual is accompanied and becomes the central character of their own development, and invests a lot of energy in promoting organizations within civil society.
AVSI Foundation operates in different environments: education and social development, urban development, health, employment and training, agriculture, food security, water, energy, protection of the environment, humanitarian emergencies, migration, human rights.
Our experience, cultivated in different sectors over more than forty years of history, feed into the AVSI Foundation's Knowledge Center, the center that oversees the documentation collected and produced by various projects, safeguards the knowledge base and promotes its continuing expansion via publications, research, and seminars. AVSI Foundation reaches more than 2.6 million direct beneficiaries per year.
AVSI IRAQ
Arriving in Iraqi Kurdistan in 2014 to tackle one of today's most complex humanitarian crises, we stand alongside Iraqi families displaced because of the war. We aim to provide education for children, training for young students and support for adults.