Job Information
Social Worker
NGO Information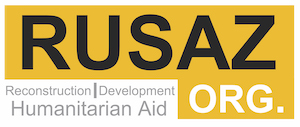 Job Information
Contract Duration
12 months
Requirements
Minimum Education
Bachelor Degree
Degree Title
Bachelor's degree in sociology
Minimum Experience
2 Year
Job Status
Published Date
2023-05-25
Location
[Mosul,Iraq ]
Description
Under the direct supervision of Project manager, the social worker is in charge of providing case management assistance, psychosocial support, referrals to the identified cases of rights-violation to help them recover from the experienced abuse. Also, encourage clients to discuss emotions and experiences. Examine issues including substance abuse, aging, bullying, anger management, careers, depression, relationships, help cases define goals, plan action and gain insight, develop therapeutic processes, and take a holistic (mind and body) approach to mental health care.
Duties:
- Support in collecting data & identifying the vulnerable beneficiaries, and trainers.
- Assist in MHPSS-related case management and counseling as needed and requested.
- Supporting the implementation of activities and training.
- Facilitating meetings with local CSOs, youth networks, and other actors.
- Facilitate icebreakers, energizers, and structured training.
- Lead on the announcement of activities and public events.
- Develop a weekly plan along with the staff.
- Participate effectively in internal coordination meetings.
- Provide feedback and suggestions to the MHPSS instructors and Senior MHPSS Assistant.
- Document the activities by photos and notes.
- Coordinate with local CSOs and the local community for joint activities and collaboration.
- Facilitate roundtable discussions with participants in training and the staff for the review and validation of the training content.
Qualifications & Preferred Skills
Requirement:
- Knowledge of Development, humanitarian field, and design of protection interventions.
- Having at least two years of experience working with an NGO in similar positions.
- Having at least two years of experience in the relevant fields.
- Excellent language command including writing skills in English and Arabic.
- Excellent communication and reporting skills.
- Experience with MHPSS and protection programs
- Experience in project implementation.
- Excellent reporting Skills.
- Strong management skills.
- Bachelor's degree in sociology sciences.
How To Apply
Please send your CV to (info@rusazngo.org).
- Please state the job title in the subject line: Social worker  – Mosil
- CVs in the form of IMG, pictures, screen-shots and links will not be accepted.
- Only shortlisted candidates will be contacted.
- Applications past the expiration date of the advertisement will not be considered.
Only shortlisted candidates will be contacted through their phone numbers to fix a date for an the tests and interviews.