Job Information
Senior HR Officer_Erbil
NGO Information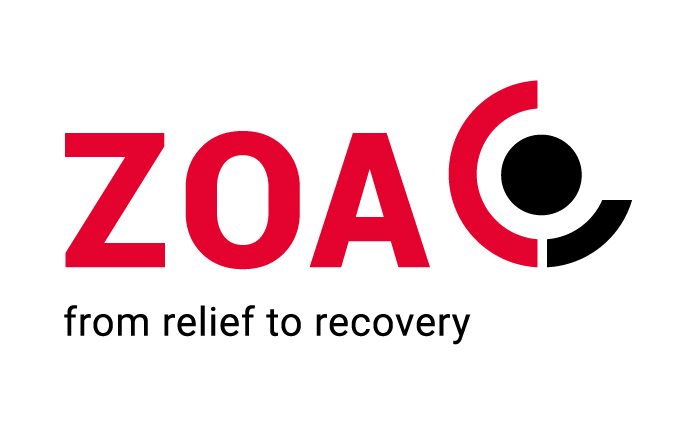 Contact Email
recruitment.iraq@zoa.ngo
Job Information
Contract Duration
8 Months
Requirements
Minimum Education
Bachelor Degree
Degree Title
Degree in HR/ HR Management or General M
Minimum Experience
3 Year
Job Status
Published Date
2023-04-02
Location
[Erbil,Iraq ]
Description
I.        Introduction
ZOA Iraq supports vulnerable conflict-affected people with social reconstruction activities, livelihood assistance, and psychosocial support in order to establish stable and peaceful communities with hope for the future.
II.        Purpose of the position
The main part of the functions is to support the country office with HR and Security affairs. The position is based in Erbil with some travel to sub-office locations.
As the HR coordinator, the position is responsible for implementing ZOA HR policies as well as KRG and GOI laws. This includes, but is not limited to recruitment, documentation, payroll,  assisting the HR Manager with recruiting candidates to fill open roles, and providing assistance with payroll processing functions.
The HR Senior Officer position is often exposed to all human resources procedures and assists with tasks throughout all areas of the HR department. In addition to recruiting and placing new employees, an HR Senior officer assists with guiding employees through various human resource processes, answering any questions they may have about policies.
An HR Senior officer may also assist with administering benefits and processing payroll. The position also has an active role in ensuring all human resource functions are complying with local, state, and federal regulations. Additional HR Senior officer duties may include:
Consulting with the employer and identifying employment needs
Interviewing potential applicants regarding their skills, experience, and education
Contacting references and performing background checks on applicants
Informing applicants about position details, including working conditions, benefits, and duties
Hiring or referring qualified applicants for the employer
Conducting onboarding trainings and orientation
Conducting or helping with new employee orientation
Keeping processed paperwork and employment records
Provide administrative and technical support to ZOA management in field locations in implementing ZOA Human Resource Policies
Supporting the recruitment process including, preparation of job adverts, circulation of job advertisements, receiving applications, communication to candidates, and providing offer letters and Contract
Monitoring, initiating, and preparing staff employment contracts; and the termination and separation clearance process up to file closure
Administering the disciplinary process in line with laid out policy and labor laws
Experience in working in a humanitarian/recovery context or high-risk, remote, and/or complex environments
Ensure that staff records in all offices in the area are up to date and filed appropriately.
Advice in personnel conflicts/processes when relevant (HR)
Implementing code of conduct policies
Supports in putting together security reports
Ensure all timesheets are up to date and prepared by an HR Assistant regularly
Preparing & managing the payroll and related bank letters
Ensure accuracy of staff salaries: prepare the monthly payroll for all national staff and ensure accurate calculation of allowances, deductions, and benefit schemes as per the set Terms of Employment; and conduct proper analysis adding any recommendations for adjustments or improvements
Ensure timely implementation of HR activities and dissemination of HR SOPs and policies in the Area Office
Organizing and following up on staff learning and personal development
HR system administration
Authority
Reports to the Manager of Operations.
Qualifications & Preferred Skills
Competencies
Knowledge & Experience
Minimum 3 years experience in Human resources
Relevant experience in INGO/s is preferred
Fluently speaking and writing in English and Arabic is essential. Spoken Kurdish is strongly preferred
IT knowledge – intermediate
Computer skills (Word, Excel)
Willingness to travel 20%
Skills / Attitude 
Planning and organizing
Participative leadership
CoC and Integrity framework knowledge
Provides regular feedback, acknowledges success and the need for improvement
Previous experience in payroll calculations and administration
Experience in working in a humanitarian/recovery context or high-risk, remote, and/or complex environments
Able to work in a multicultural environment
Communicative, open, and decisive
Service and participatory attitude
Result-oriented in a team approach
Proactive and focussed
Education 
Degree in HR/ HR Management or General Management or relevant degree/ specialized course in HR and experience.
Location: This job is based in Erbil Iraq with some travel to other parts of Iraq
How To Apply
Qualified candidates with a previous minimum of 3 Years of working experience with NGOs or similar sectors, may send their CVs (in PDF format) to the e-mail address below:
Please insert the email's subject title, exactly as;
Senior HR Officer_Erbil
The applications should be submitted on or before April 10th, 2023.
Your CV must be uploaded in PDF format.

Only short-listed candidates will be contacted.

ZOA Iraq is reviewing applications on a rolling basis, the vacancy might be filled before the closing date.

This position is open for National applicants
"Please note that the preference will be given to qualified candidates that are from the recruitment area (Erbil), (Please mention your exact neighborhood in Erbil).

 رجاءا اذكر في السي-في تبعك في اي حي في اربيل تسكن حاليا, تحديدا