Job Information
Psychologist
NGO Information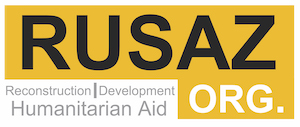 Job Information
Contract Duration
12 months
Requirements
Minimum Education
Bachelor Degree
Degree Title
Bachelor's degree in psychology
Minimum Experience
2 Year
Job Status
Published Date
2023-05-25
Location
[Mosul,Iraq ]
Description
Psychologists help our patients live better lives by helping them develop problem-solving skills to address anxiety and emotional disorders, a Counseling Psychologist's responsibilities include building relationships with patients by listening and assisting them in developing habits that improve their lives and overcoming stress, anxiety, and behavioral disorders, directly with patients to understand and address their anxiety and emotional needs to help them live healthier lives.
Duties:
1. Provide counseling services to returnees and host community members.
2. Identification server cases that require specialized intervention and refer them to the appropriate health institutions, and organize a system of referral in an outpatient mode.
3. Provide Psychosocial first aid and emotional support to the affected population in case of Sudden/ongoing emergency.
4. Train focal points/volunteers in the community and communities on psychosocial support-related issues.
5. Facilitate MHPSS need assessment in designated communities
6. Support the Team Leader with the daily operation regularly monitoring and map the needs and social dynamics in the concerned areas of operation.
7. Contribute to massage related to mental health, peace and social cohesion and protection to be
disseminated to the affected population.
8. Organize and lead support groups, focus group discussions, and awareness-raising sessions.
9. Develop, manage and facilitate an activity plan.
10. Ensure that confidentiality and the right to privacy are maintained with regard to confidential beneficiary and project information.
11. In accordance with structured reporting requirements and informal reporting needs, prepare clear and concise reports of all activities undertaken.
12. Ensure that hardcopy and electronic information systems are maintained, particularly the important notes of all key monitoring, implementation, and coordination activities.
13. Perform such other duties as may be assigned by the program management.
Qualifications & Preferred Skills
Requirement:
- Knowledge of Development, humanitarian field, and design of protection interventions.
- Having at least two years of experience working with an NGO in similar positions.
- Having at least two years of experience in the relevant fields.
- Excellent language command including writing skills in English and Arabic.
- Excellent communication and reporting skills.
- Experience with MHPSS and protection programs
- Experience in project implementation.
- Excellent reporting Skills.
- Strong management skills.
- Bachelor's degree in psychological sciences.
How To Apply
Please send your CV to (info@rusazngo.org).
- Please state the job title in the subject line: Psychologist  – Mosil
- CVs in the form of IMG, pictures, screen-shots and links will not be accepted.
- Only shortlisted candidates will be contacted.
- Applications past the expiration date of the advertisement will not be considered.
Only shortlisted candidates will be contacted through their phone numbers to fix a date for an the tests and interviews.