Job Information
Medical Data Processing Officer (Talafar)
NGO Information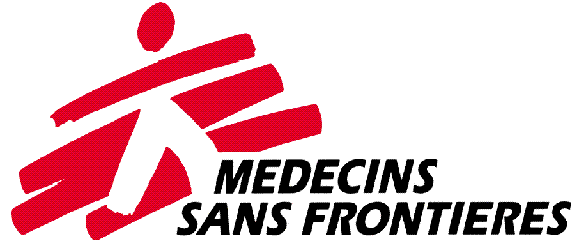 Job Information
Nationality
Not Applicable
Requirements
Minimum Education
Bachelor Degree
Degree Title
IT or Mathematics preferred
Minimum Experience
2 Year
Job Status
Published Date
2023-01-25
Location
[Nineveh,Iraq ]
Description
Main purpose of the job
Carrying out medical data collection and entry activities into the mission database recording all relevant clinical and demographic data on patients and ensuring data quality/reliability, according to MSF protocols and maintaining confidentiality while producing the appropriate, updated documents for the medical team in order to support decision making processes
Accountabilities
Performing data entry of all epidemiological information into select databases program and creating appropriate reports, providing data for project development purposes.
Ensuring that all data entered has been authorized and that appropriate documentation has been received (patient records, treatment monitoring, etc.). Ensuring that all data entry processes occur in a timely and efficient manner.
Ensuring all data collected and entered to databases is consistently accurate and complete. Being responsible for ensuring that quality control queries of the database are followed up, ensuring identification of data entry errors and corrections. Immediately reporting to the supervisor, any anomalies in the database
Filing documents according to MSF standards
Communicating regularly with the HCW's, assisting in the (re)training when necessary, on proper registration of patients, proper filling of the various forms, clarifying queries, obtaining missing information and correcting errors, ensuring they have ongoing sufficient supplies of necessary hardcopy data collection forms
Assisting in the compilation and preparation of regular reports and providing detailed information to medical and laboratory teams (weekly, monthly, according to patient treatment requirements).
Specific requirements for the role
Collecting data from register book and/or patient file in the departements of hospital in collaboration with supervisor of departement (daily, weekly, monthly).
Collecting data from hospital data management office.
Qualifications & Preferred Skills
| | |
| --- | --- |
| Education: | Essential degree in Information Technology or mathematics desirable. |
| Experience: | Minimum 2 years work experience in data entry/analysis. |
| Languages: | Local language essential (Arabic) Mission language essential (English). Turkmani skills desirable |
| Skills: | Essential strong computer literacy (MS Office, excel, internet). |
How To Apply
How to Apply:
Interested candidates are invited to submit their complete application file (CV + motivation letter + references + ID card), only applications with complete documentation will be considered.
By email to MSFCH-Talafar-Recruitment@geneva.msf.org
Or in the CV box at the entrance of Tal Afar General Hospital
Please indicate "Data Entry Operator" in the e-mail title or on the envelope.
We recommend all applicants to write a cover letter containing an introduction of yourself, explaining why you are applying for the position, and explaining why you think you are suitable for the position.
Incomplete applications will not be considered
Only PDF and Word Format Applications will be considered
Please do not hand in any CVs produced in shops. They will not be considered.
Handwritten CVs and cover letters are acceptable
English CVs only
Only shortlisted candidates will be contacted. Your application will not be returned to you at any stage of the recruitment process.
Candidates are encouraged to apply early, as applications may be screened prior to the vacancy deadline.
Current DoH staff will not be considered.
The protection of your personal data is important to MSF. By submitting your application, you consent to MSF using your data only for the recruitment process to have all the information and documents necessary to proceed with the recruitment, validation of your application and selection of the most suitable candidate. Your data will be treated confidentially. Only people part of the recruitment process have access to your data. MSF does not sell your data under any circumstances. If you have any questions or requests, you can contact msfch-erbil-recruitment@geneva.msf.org