Job Information
IT Manager
NGO Information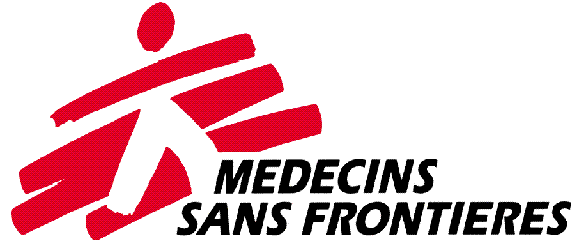 Job Information
Nationality
Not Applicable
Requirements
Minimum Education
Bachelor Degree
Degree Title
network or server administration
Minimum Experience
5 Year
Job Status
Published Date
2023-09-17
Location
[Erbil,Iraq ]
Description
Médecins Sans Frontières (MSF) is an international, humanitarian, non-governmental organisation providing assistance to people in need as a result of natural and man-made disasters, irrespective of race, religion, ideology or politics.
We are seeking to employ a candidate for the following position:

IT Manager 
Place of work: based in Erbil with visits required to all project's locations.
Deadline for application: 25/09/2023
Main purpose of the job:
Planning, coordinating, and ensuring the autonomous implementation, maintenance, follow-up and moni-toring of all IT and Telecom equipment, tools and services, as well as ensuring onsite technical support and training of users and Logistic experts in the mission, in accordance with MSF standards, policies and protocols, in order to guarantee the efficient use of all IT and Telecom services and infrastructure. Providing an appropriate high-level technical support to his/her Logistics Coordinator. Managing IT Staff's activity within the mission and if applicable regionally.
Accountabilities:
Managing other IT Staff workload, planning, and quality of service both within the mission and regionally if applicable.
Managing the relationship with IT vendor and service provider.
Responsible for the quality and level of service provided to our users.
Monitoring, maintaining, and following up on all Information Technology (IT) and Telecom equipment, tools and services in the mission, in accordance with MSF standards, policies, protocols and procedures, as well as actual and future needs.
Adapting and ensuring compliance of general IT and Telecom policies, guidelines, and documents in order to meet mission's specific needs, as well as ensuring their implementation to enable the development of the mission in perfect working conditions upon validation from the Logistics Coordinator.
Preparing and collaborating in the establishment of the annual budget of the IT and Telecom families. Providing his/her technical expertise in the local purchase process. Preparing all technical content related to national tenders for IT and Telecom deployment and participating in the selection.
Supervising, implementing and improving data security protocols (data saving, firewall, user access right, backup, equipment and software security, etc.) to ensure data security, availability, and immediate operational recovery and continuity in case of emergency [in case ICT (Information and Communications Technology) Supervisor(s) is/are not present in the project/mission].
Supervising, leading and delegating tasks to the IS specialist and ICT Supervisor(s). Participating in the recruitment process with the support of the HR Department, the Logistics Coordinator and the HQ Technical Referent(s).
Providing technical support and presenting MSF standards, policies, protocols and procedures to all users. Providing advanced technical support to logistics experts dealing with IT and Telecom systems. When needed, liaise with HQ IT FIELD Referent(s) for 2nd line support, as well as with external providers, to ensure any incidents or problems that cannot be solved at the mission level are appropriately escalated.
Providing educational support (briefing, training and support, etc.) to all users including IS specialist and ICT Supervisor. Providing advanced educational support (briefing, training and support, etc.) to logistics experts dealing with IT and Telecom systems.
Following up, participating in regular reports at coordination level in accordance with MSF guidelines and re-porting on the work's progress and on all IT and Telecom technical aspects of the work. Updating and archiving all user and ICT related documentation due to changes in the IT and Telecom infrastructures.
Planning, preparing, and reporting the visits to the site(s) under his/her responsibility to ensure the preceding points.
Performing any other tasks specific to his/her area of specialty, as defined in his/her job description and ac-cording to the line manager
MSF Switzerland Context Specific Accountabilities
Supervising, controlling, implementing, and improving data and/or information systems security protocols (servers, firewalls/router, user access rights, laptop, data backup, guidelines, wifi password change, best practices, equipment, and software security, etc.) in order to guarantee the security and availability of data as well as their immediate recovery
Ensuring and guarantee the inventory management of all IT and telecom equipment as well as the follow-up of the consumables of the equipment in order to avoid any shortage of stocks (rupture)
Ensuring that the mission's IT/COM communications equipments (Bgan, satellite telephone) as well as the mission's internet connection are functional and operational to meet the needs and expectations of users.
Telecom systems (BGAN, ISATPHONE-2) are maintained and tested regularly according to the HQ standards in place.
Ensuring technical support and providing coaching to IS Specialist and ICT Supervisors and Logistics team in all the projects of the mission.
Qualifications & Preferred Skills
Specific requirements for the role:
Education:

-      University or technical school diploma with certification in network or server administration.

Experience:

-        Essential at least five years of working experience in IT function.

-        Desirable previous experience with MSF or other NGOs, and working experience in developing countries

-        Previous experience in managerial position

Languages:

-        Essential fluency in English and Arabic. Kurdish is an asset

-        B2 English level required

Knowledge:

-        Expertise in latest version of Microsoft Operating System and business applications (Office365)

-        Understanding of Server Management (latest version of Microsoft Operating System, Active directory) and virtualization (Hyper-V)

-        Good knowledge in Network Administration (LAN, VLAN, network policies and protocols)

-        Good knowledge of computer's hardware and maintenance process, IT security best practices and IT service management tools (ITSM)

-        Understanding of radio telecommunication concept (HF, VHF, GSM, satellite)

-        Teaching and supporting skills

-        People and Project management skills

Competencies:

-        People Management and Development L2

-        Commitment to MSF Principles L2

-        Behavioral Flexibility L3

-        Results and Quality Orientation L3

-            Teamwork and Cooperation L3
 What we offer:
Legal national contract and 100% pay in accordance with MSF Salary Grid. Level 09.
The chance to gain professional development and to develop (career path, training, etc.) within the organisation.
The opportunity to contribute to our objective of saving lives, alleviating suffering and working with those most in need.
How To Apply
How to Apply:
Interested candidates are invited to submit their complete application file (updated CV + motivation letter + references + ID card), Only applications with complete documentation will be considered.
By email to MSFCH-Erbil-Recruitment@geneva.msf.org
applications sent to any other email address will not be considered
Please indicate "IT Manager" in the e-mail title.
We recommend all applicants to write a cover letter containing an introduction of yourself, explaining why you are applying for the position, and explaining why you think you are suitable for the position.
In-complete applications will not be considered
Only PDF and Word Format Applications will be considered
English CVs only
Only shortlisted candidates will be contacted
Your application will not be returned to you at any stage of the recruitment process.
Female Candidates are encouraged to apply.
Candidates are encouraged to apply early, as applications may be screened prior to the vacancy deadline
The protection of your personal data is important to MSF. By submitting your application, you consent to MSF using your data only for the recruitment process to have all the information and documents necessary to proceed with the recruitment, validation of your application and selection of the most suitable candidate. Your data will be treated confidentially. Only people part of the recruitment process have access to your data. MSF does not sell your data under any circumstances. If you have any questions or requests, you can contact msfch-erbil-recruitment@geneva.msf.org