Job Information
International Consultant
NGO Information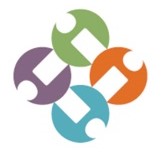 Contact Email
info.iraq@iog.ca
Job Information
Nationality
International
Requirements
Minimum Education
Bachelor Degree
Minimum Experience
10 Year
Job Status
Published Date
2023-09-18
Location
[Karbala,Nineveh,Diwaniyah,Anbar,Muthanna,Iraq ]
Description
Job Title: International Consultant - Citizen Centricity and Participation
Organization

Institute on Governance (IOG)

Location

Baghdad, Iraq (with frequent travel to other provinces and districts)

Terms

1 year contracted assignment with approx.150 days in country

Anticipated starting date

October 15 – November 1, 2023 subject to the finalization of the agreement with the funding organization

Reporting to

VP of International Governance

Eligible nationalities

This consultancy assignment is for non-Iraqi citizens

Description of the assignment

Service contract to enhance citizen engagement and service delivery across select administrative areas in five provinces.

 
Background
IOG is currently in discussions with the Deutsche Gesellschaft für Internationale Zusammenarbeit (GIZ) regarding the possibility of implementing the "Citizen Centricity and Participation" project. This initiative is designed to proactively actualize the actionable insights derived from an earlier conducted assessment. The central objective of this project is to elevate the standards of citizen-centric service delivery and amplify citizen involvement at the local level, particularly in public projects. The ultimate outcome aspires to cultivate governance that is more comprehensive, streamlined, and responsive.
Objective
We're searching for a capable International Consultant to work on "Citizen Centricity and Participation" project in Iraq. This assignment strives to improve citizen engagement and service delivery in specific administrative regions. The project's objectives are twofold:
Enhance the current citizen complaint management system at the local level, making it more responsive and accessible.
Facilitate citizen engagement in public projects, leading to informed decision-making and project planning at the local level.
Scope of work
The International Consultant is expected to provide technical support and expertise to ensure high-quality project implementation throughout the designated timeframe, involving frequent travel to provinces and districts in Iraq. The scope encompasses modernizing citizen complaint management systems in five districts/provinces, establishing sustainable citizen participation processes for public project planning and implementation in selected areas, and collaborating with relevant authorities, including the Ministry of Planning (MoP) and the High Commission for Coordination with Provinces (HCCP), to integrate citizens' inputs into decision-making and budgeting.
Specific tasks will be as follows:
Task 1: Kick Off/Inception Mission Meetings
Engage with senior officials at the federal and local levels to secure their support and involvement in the project.
Coordinate workshops and introductory meetings to establish roles, responsibilities, and expectations.
Identify the involvement of citizens and NGO representatives in each district/province to ensure diverse perspectives.
Task 2: Improving the Complaint Management System
Collaborate with officials, including Governors and Qamaqams, to design and implement an improved, citizen-centric complaint management system.
Facilitate citizen-official dialogue meetings to incorporate citizen input into the system's design and operation.
Provide ongoing coaching and support to officials during the implementation phase.
Task 3: Citizen Engagement in Public Projects
Collaborate with interested district/province officials to develop processes for citizens' participation in public project planning and implementation.
Work with the Ministry of Planning to establish a framework for integrating citizens' insights into budgeting and planning decisions.
Approach HCCP to explore the expansion of the Provincial Planning and Development Commissions (PPDCs) to involve citizens in project design and management.
Task 4: Writing the Final Report
Draft a comprehensive final report summarizing project activities, outcomes, lessons learned, and recommendations for future initiatives.
Compensation
Compensation is based on the standard working day in Iraq, comprising 8 hours according to local practice. The daily rate will be determined based on qualifications and experience and will encompass a comprehensive amount that covers base remuneration and allowances, encompassing ATM withdrawals, e-transfers, wire fees, and related expenses. This rate is all-encompassing, covering personal costs such as meals, incidentals, storage, laundry, dry cleaning, personal phone usage, internet, computer use, and all daily expenses, recognizing the challenges of the assignment's location. The contractor is not in a travel status during the project and is therefore ineligible for additional per diems. The rate is applicable for work within the project's duration.
This service contract operates on a daily rate payment structure, reflective of tasks outlined in the grant agreement's scope. The agreement entails compensation for work completed, without fringe benefits or paid allowable time off. The terms of this service agreement adhere to GIZ's financial guidelines and regulations for Grant Agreements. War insurance coverage during the assignment in Iraq will be directly arranged and covered by IOG.
The specifics of work performed will be documented in a timesheet, aligning hours with designated tasks as outlined in the GIZ grant agreement document and approved by relevant parties. Payment terms entail settling the invoice within 30 days of its receipt, after forwarding it to IOG for approval by the supervisor. Invoices and timesheets must be submitted and properly signed by the Consultant. Timesheets should specify the nature of the work, correlated with the identified tasks, and indicate the number of hours worked per day. Ideally, two invoices will be submitted: one detailing time worked and another for accommodation, travel, or other reimbursable expenses, as per current practices.
The salary is based on a maximum of 150 working days for a one-year period.
Reimbursables
Reimbursables are for the actual expenses incurred as per the GIZ financial guidelines.
Additional Health insurance with COVID coverage while working in Iraq will be reimbursed to the Contractor. An invoice should be included and attached paid receipt and be submitted for the expenditure for the time working in Iraq.  Basic health insurance and other travel insurance is the responsibility of the contractor. 
Entry visa charges for Iraq are reimbursable and due payable on invoicing with receipts.
Hotel accommodation costs in Iraq will be reimbursed to the contractor. Prepared claims with attached appropriate receipts (paid hotel accommodation receipts should be submitted as soon as practicable after expenditures have been paid by the contractor).  Hotel accommodation and other travel expenditures while in Iraq will be paid with the credit card cycle as currently practiced.
Providing the Project Budget and time allow, after two months of work in Iraq, the flight costs (out of and return to Baghdad) for a trip out of Iraq taken will be reimbursed to the contractor. This trip or trips will be factored and identified in the future Budget (the number of trips, location and duration of each will be based on the length of the project).  These trips will be on unpaid leave, IOG will reimburse one day of salary and one hotel night for the period of unpaid leave for every two months out of country trip.  
Air transportation for flights internal to Iraq and round ticket return flight from Iraq should be booked and paid by the contractor and be via the most economical and direct route. Economy class will be considered the standard option as per the GIZ financial guidelines.  A boarding pass or airline ticket stub should be attached to the flight expense claim. When using an e-ticket the invoice and the boarding passes if available should be submitted as part of the expense claim. Claims will be reimbursed in Canadian funds.
In accordance with the financial guidelines established by GIZ, expenses amounting to EUR 1,000.00 or above necessitate the collection of a minimum of three offers for the purpose of comparison. This practice aids in determining the most cost-effective option that offers the best value for money. The consultant is responsible for the process of obtaining these offers and submitting them for approval. The chosen option will be proceeded with once it receives endorsement from the supervisor.
About Institute on Governance (IoG)
Founded in 1990, the Institute on Governance (IOG) is an independent, Canada-based not-for-profit public interest institution with its head office in Ottawa and an office in Toronto.  Our mission is 'advancing better governance in the public interest', which we accomplish by exploring, developing and promoting the principles, standards and practices which underlie good governance in the public sphere, both in Canada and abroad.
The IOG's vision is to be the pre-eminent, independent Canadian source of knowledge, research and advice on governance and its continuous improvement.
The IOG works with a wide range of clients and partners, including governments, communities, business and public organizations to assess their governance and to develop programs for improvement.  While much of our activity takes place in our home base in Canada, we also work extensively with international partners and governments.
Contractual Conditions: Please note that the hiring for this position is contingent upon the contract for the "Citizen Centricity and Participation" project being signed between IOG and GIZ.
Qualifications & Preferred Skills
Qualifications, specialized experience and additional competencies
Education:
Essential: Graduation with an undergraduate degree in economics, public policy, or related field from a recognized university.
Desirable: Master's degree in social sciences, arts, economics, public policy or related field from a recognized university.
 Experience:
Essential:

Minimum 10 years of experience in providing strategic advice and recommendations to senior management and elected officials (Deputy, Minister or equivalent) in a public sector environment.
Minimum 10 years of field experience in international development programs with demonstrable success in program development and partnership management, including government, stakeholders and non-government organizations, in the Middle East.
Experience in developing methods of citizen engagement in a complex, post-conflict environment.
Significant experience living and demonstrated ability to work, comfortably and sensitively, in the environment required in Iraq in the past 10 years.
Experience delivering thought leadership and capacity building events and convenings.
Desirable: Experience working with international organizations, including German International Development agency (GIZ) and other international development government agencies.
Skills/Knowledge:
Essential:

Excellent interpersonal, collaboration & communication and project management skills.
History of working effectively and respectfully with host country government, private sector, INGO and civil society partners in complex environments.
Excellent knowledge and skills in public policy, public sector governance, strategic planning and report writing.
Ability to travel and work throughout Iraq.
Desirable:

Persistence in following up, tact, and diplomacy to work with international personnel, and (local) government officials.
Knowledge of current and emerging issues and trends affecting the Middle East and Iraq specifically.
Language:
Advanced written and spoken fluency in English is essential.
How To Apply
We welcome potential candidates to send their CVs to hr@iog.ca by September 27, 2023, with the job title included in the email subject. Please include a description of how your qualifications and experiences match the job criteria. Kindly note that only individuals selected for further evaluation will receive communication regarding the subsequent steps in the selection procedure.