Job Information
Housekeeper
NGO Information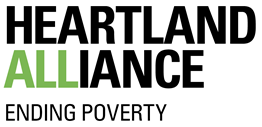 Job Information
Nationality
Not Applicable
Requirements
Minimum Education
High School
Minimum Experience
2 Year
Job Status
Published Date
2021-02-23
Location
[Baghdad,Iraq ]
Description
Job Title: Housekeeper
Location: Baghdad Office
Reports To:  Operation Manager
Start date: As soon as possible
Join Heartland Alliance International's (HAI) Iraq Team to provide the essential program support necessary to implement HAI's innovative programs serving marginalized and vulnerable communities.
Summary: The Housekeeper maintains a clean, safe, and sanitary worksite with additional precautionary measures taken to prevent the spread of the coronavirus.  The employee in this position at a residential program may be required to remain on premises during break and/or meal periods.  Individual accountabilities and work volume will be established through the development of annual Success Objectives, within the framework outlined below.
 Essential Duties and Responsibilities:
Carries out the housekeeping and maintenance responsibilities according to the determined timelines written in the plan and agreed schedule. 
Follows the specific procedures for cleaning and decontaminating the environment. 
Maintains the upkeep of the cleaning equipment and supplies at the rehabilitation center.
Deposits hazardous and non-hazardous waste and sharps containers in designated receptacle according to regulatory standards.
Stocks hand washing and toiletry supplies (soap, paper towels, and toilet tissue) in all appropriate areas.
Informs supervisor of the need to stock PPE materials (hand sanitizers, facemasks, paper towels, etc.).
Assists in performing minor maintenance tasks, moves equipment and supplies. 
Completes required documentation and reporting / checklists to meet regulatory standards. 
Other duties may be assigned.
Qualifications & Preferred Skills
Qualifications:  To perform this job successfully, an individual must be able to perform each essential duty satisfactorily. The requirements listed below are representative of the knowledge, skill, and/or ability required. Reasonable accommodations may be made to enable individuals with disabilities to perform the essential functions.
Education and/or Experience: 
Primary School Diploma, knowledge of office-area transportation system.
At least 2 years of experience in a similar position.
Willingness to abide by HAI policies and standards and discretion with regards to the program participants and staff member.
Physical Demands: The physical demands described here are representative of those that must be met by an employee to successfully perform the essential functions of this job. Reasonable accommodations may be made to enable individuals with disabilities to perform the essential functions.
Frequently required to stand and walk. 
How To Apply
Please send a CV to below link
https://heartlandalliance.bamboohr.com/jobs/view.php?id=409
Incomplete applications will not be considered. Only shortlisted candidates will be contacted. If you do not hear back from us within 2 weeks, please consider your application unsuccessful.
Heartland Alliance makes all hiring and employment decisions without regard to race, creed, color, age, gender, gender identity, marital or parental status, religion, ancestry, national origin, physical or mental disability, sexual orientation, sexual identity, immigrant status, political affiliation or belief, ex-offender status (depending on the offense and position to be filled), unfavorable military discharge, membership in an organization whose primary purpose is the protection of civil rights or improvement of living conditions and human relations, or HIV infection, in accord with the Organization's AIDS Policy Statement of September, 1987.