Job Information
Emergency Food Security and Vulnerable Livelihoods (EFSVL) Diyala
NGO Information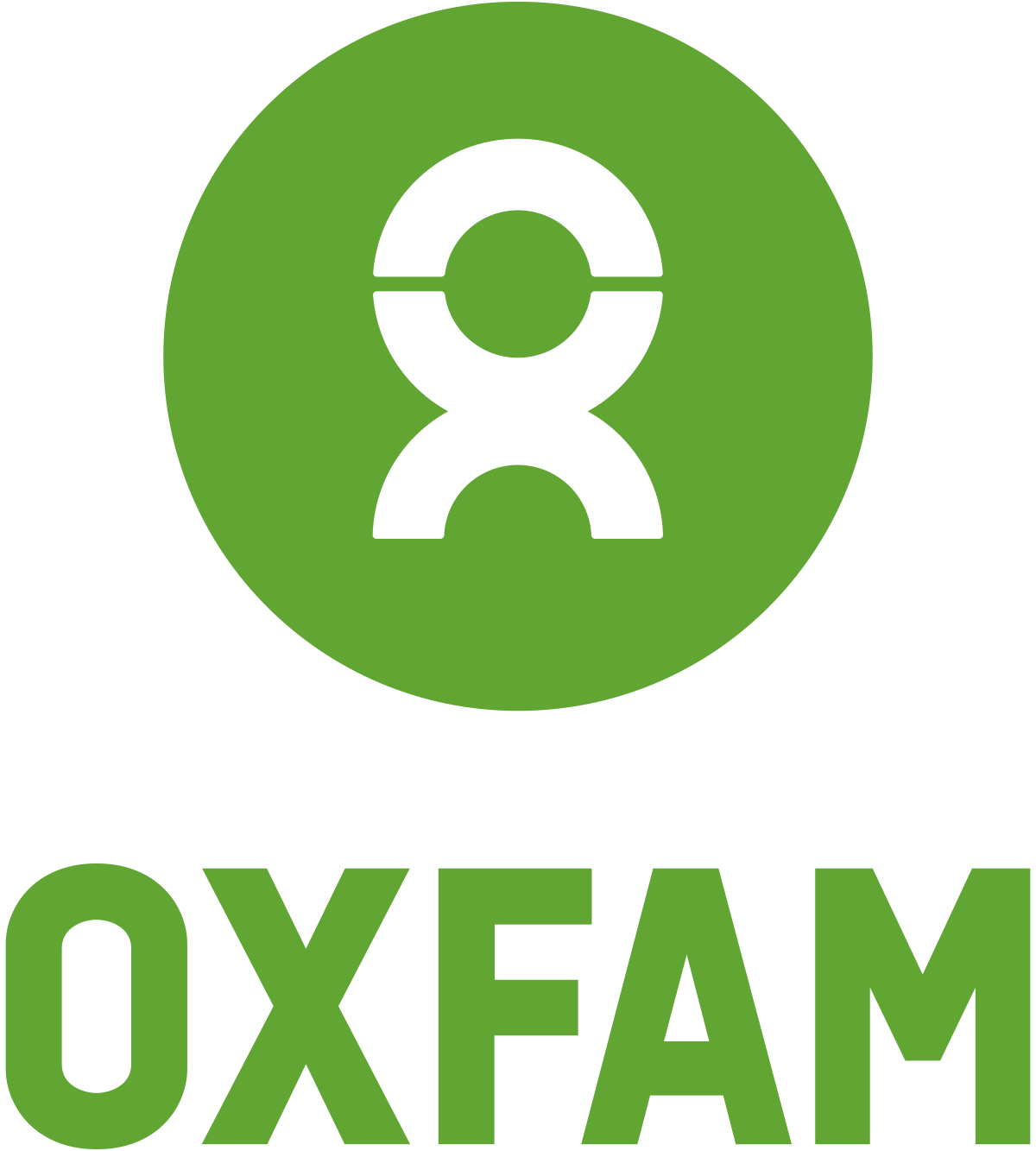 Job Information
Contract Duration
12 moths
Requirements
Minimum Education
Bachelor Degree
Minimum Experience
3 Year
Job Status
Published Date
2022-08-03
Location
[Khanaqin,Iraq ]
Description
To work with the EFSVL team in implementing an effective and integrated emergency response and recovery program. Together with the EFSVL team and Oxfam's partners, implement livelihood and cash-based activities under the close support of the Senior EFSVL Officer/ Programme Manager to improve access to food and sustainable livelihoods amongst affected families.
core details

Location:

Khanaqin Office with regular travel to Diyala governorate areas

Salary:

 

As per Oxfam's salary scale

 

Internal Grade:

D2

Division

Division Name

Job Family:

Programme

Contract type:

Fixed term (12 months)

 

Hours of work:

 40 hours per week. This is a full-time role; however, Oxfam offers various flexible arrangements which candidates can discuss with the Recruiting Manager at the interview stage

This role reports to:

 Program Manager /Senior EFSVL Officer

Staff reporting to this post:

TBC

Annual budget          for the post:

-N/A

Key relationships/interactions:

 

Screening checks:

All successful candidates will be screened through Refinitiv World-Check One to comply with counter terrorism and financial sanctions regulations.

 

References:

Should you be successful and not already employed by Oxfam GB, we will require minimum of two references covering five years of employment history.

DBS checks (for roles based in the UK):

It is a requirement in the UK for a new DBS check at enhanced level for every new member of staff who works directly with, or has regular contact with, children or vulnerable adults in the UK (consistent with DBS guidance and relevant law).

N/A.
Technical
With support from Senior EFSVL Officer/Program Manager, lead implementation of emergency food security, livelihood and cash programming activities within applicable timeframes using different modalities that include in-kind distribution, small and medium grants, cash-for-work, etc. for internally displaced persons, host communities and returnees in selected areas.
Conduct technical assessment and prepare bill of quantity for cash for work schemes.
Support in conducting Gendered Enterprise and Market (GEM) Assessment.
Monitor and supervise CfW schemes regularly and prepare weekly progress report.
Contribute to daily, weekly, and monthly workplan in close collaboration with Senior EFSVL Officer/Program Manager and ensure operationalization of plan with EFSVL team.
Write weekly, monthly, and other project related reports as assigned by Senior EFSVL Officer/Program Manager
Participate in community mobilization and sensitization activities in targeted location considering strict adherence to DO NO HARM principle and humanitarian principles.
Ensure community participation at each stage of project implementation.
Identify beneficiaries in coordination with the communities for various livelihood activities including CFW, Vocational Training, start-up business etc.
Support in organising open dialogue and advocacy sessions for social cohesions and socio-economic recovery activities.
Work closely with other departments and sectors to ensure required support is provided and integration is achieved for stronger impact.
Keep close coordination and working interaction with gender and protection teams to ensure that all aspects related to gender and protection are mainstreamed in all project activities.
Ensure strict compliance with relevant standard procedures and policies as per the Oxfam's internal standards, donors' requirements and international humanitarian standards.
Coordinate closely with different stakeholders including but not limited to DoA, DoI, DoW to identify climate resilient CFW schemes and MoLSA to deliver vocational training when required.
Participate in Diyala Area-Based Coordination (ABC) meeting as and when required or directed by the Program Manager/ Senior EFSVL Officer
Participate in monitoring and evaluation processes to ensure quality of activities.
Participate in Joint Price Monitoring initiative (JPMI) data collection in the intervention areas in Diyala.
Leadership
Ensure that an empowering approach to working with staff, communities and partners is employed and that the full and equal participation of women in all aspects of the work is promoted.
Ensure that the programme is accountable to beneficiaries through promoting their participation, providing them with information about programme activities and ensuring that beneficiary feedback is used effectively to adapt the programme.
In collaboration with MEAL team Contribute to the effective monitoring of EFSVL activities, ensuring monitoring and evaluation plans are developed and data is reported and disseminated appropriately and in a timely manner.
Provide regular reports using sitrep reporting formats at designated intervals.
In coordination with the MEAL team, responsible for ensuring feedback and complaint response mechanisms are set up and functioning and all complaints are resolved in a timely
Management
Work closely with support departments, particularly Logistics and to ensure efficient project implementation and accurate budget planning.
Comply with standard procedures for cash and voucher interventions, including compliance with relevant policies and criteria relating to Emergency Food Security, Vulnerable Livelihoods, Cash and Voucher programming, including best practices and donors' policies.
Work closely with MEAL staff, conduct monitoring of all activities post-distribution, and collate information to share with other staff.
Keep safe the passwords/accounts of the Cash Based Programming electronic platforms.
Maintain the records of all the activities under EFSVL and Cash Programs: Master Beneficiary List, Actual Beneficiary Distribution Lists, Community Meeting Minutes, Cash for Work (Contracts, worksheets), Traders Contracts, Traders assessments, vouchers records (ledger etc.).
Your commitment to Oxfam
Required to adhere to Oxfam's principles and values as well as the promotion of gender justice and women's rights
Understanding of and commitment to adhere to equity, diversity, gender, child safety and staff health and wellbeing principles
Person specification

How this will be assessed?[1]

Note to candidates: Shortlisted candidates will be assessed on our organisational values and attributes at the interview stage. The successful candidate(s) will be expected to adhere to our code of conduct. We encourage candidates to read and understand our code of conduct here.

 

 

Shortlisting

Interview

Presentation

Other (Written test)

Key Organisational Attributes

 

 

 

 

Ability to demonstrate sensitivity to cultural differences and gender issues, as well as the commitment to equal opportunities.

 

 

x

 

 

Ability to demonstrate an openness and willingness to learn about the application of gender/gender mainstreaming, women's rights, and diversity for all aspects of development work.

 

 

x

 

 

Commitment to undertake Oxfam's safeguarding training and adherence of relevant policies to ensure all people who come into contact with Oxfam are as safe as possible

 

 

x

 

 

Organisational Values

 

 

 

 

Accountability – Our purpose-driven, results-focused approach means we take responsibility for our actions and hold ourselves accountable. We believe that others should also be held accountable for their actions

 

x

 

 

Empowerment – Our approach means that everyone involved with Oxfam, from our staff and supporters to people living in poverty, should feel they can make change happen

 

x

 

 

Inclusiveness – We are open to everyone and embrace diversity. We believe everyone has a contribution to make, regardless of visible and invisible differences

 

 

x

 

 
[1] Whilst we make every effort to indicate how the candidates will be assessed against a criterion, this is subject to change and may be influenced by the quality of applications.
Qualifications & Preferred Skills
Essential - Experience, Knowledge, Qualifications & Competencies
Minimum  3 years of experience working in livelihood and cash programming
Proven experience of working in humanitarian projects/programs.
Strong understanding of local culture, and context for target communities.
High Skills of personal organization, self-sufficiency-Competent and initiative.
Pro-active and with excellent communication skills.
Flexibility and ability to manage work stress and to work under highly pressure.
Experience technical assessment and preparing bill of quantity for various CfW schemes.
Strong spoken and written Arabic skill is essential and good spoken and written English is preferred.                    
MS Office operating skills (Word, Excel, Powerpoint)
Desirable
Have experience/skills in community participatory approaches.
Basic knowledge on durable solution concept and humanitarian response transitioning.
How To Apply
As part of your online application, please upload your up to date CV and a covering letter explaining your suitability against the essential criteria in the job profile.  
-longlisting is on rolling Basis due to the urgent need for this position it  might be filled before the closed deadline.
-Qualified female candidates are strongly encouraged to apply.
-Only shortlisted Applicants will be contacted.
For more details about this job, please visit the job advert using below link:
External Web Site: https://jobs.oxfam.org.uk/vacancy/17740/description