Job Information
Cleaner
NGO Information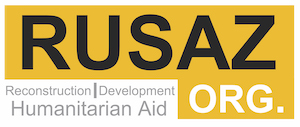 Job Information
Contract Duration
12 months
Requirements
Minimum Education
High School
Minimum Experience
1 Year
Required Travel
Not Required
Job Status
Published Date
2023-05-25
Location
[Mosul,Iraq ]
Description
Job description: Under the overall supervision of the Project Manager, the holder will take responsibility for the general cleanliness and health promotion activities at the office.
Duties:
• Clean the office and arrange the shelves.
• Watering trees/grass.
• Safe keeping of cleaning materials.
• Sweep and mop floors.
• Clean buildings by emptying trash, sweeping, and cleaning surfaces.
• Monitor building security and safety by performing such tasks as locking doors after operating hours and checking electrical appliance use to ensure that hazards are not created.
• Use cleaning solutions to remove stains and clean surfaces.
• Clean windows using soapy water or other cleaners, sponges, and squeegees.
• Dust furniture and scrub surfaces clean.
• Clean and service restrooms with mops and disinfectants.
• Move heavy equipment and furniture.
• Identify and report possible repairs.
• Fix minor plumbing leaks.
• Observe the office heaters' needs from kerosene and fill the heaters with fuel when needed.
• Spray insecticides and fumigants to prevent insect and rodent infestation.
Qualifications & Preferred Skills
Requirement:
At least one years of experience as a cleaner.
At least have a primary school stage certificate
Confidentiality and honesty.
Manage multiple tasks, independent, quiet, strong-structured, and organized.
The ability to stand and work for long hours.
Adaptable and able to work well under pressure.
The ability to work in a team as well as independently without supervision.
How To Apply
Please send your CV to (info@rusazngo.org).
- Please state the job title in the subject line: Cleaner  – Mosil
- CVs in the form of IMG, pictures, screen-shots and links will not be accepted.
- Only shortlisted candidates will be contacted.
- Applications past the expiration date of the advertisement will not be considered.
Only shortlisted candidates will be contacted through their phone numbers to fix a date for an the interviews.