Job Information
Security Advisor-Erbil
NGO Information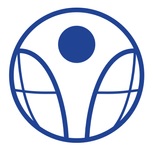 Contact Email
cv.syria@arche-nova.org
Job Information
Contract Duration
one year
Requirements
Minimum Education
Bachelor Degree
Minimum Experience
5 Year
Job Status
Published Date
2023-02-27
Location
[Erbil,Iraq ]
Description
Security Advisor Main Responsibilities
Carry out all the security related duties and tasks as defined below, or as instructed by the HoM.
Advise and support the HoM and the Team on safety and security aspects and contribute to the fulfilment of AN's Security policy.
Maintain current Access permissions, and facilitate the process of access to current and new locations, for staff and vehicles.
Organize regular meetings to brief all departments about the security situation in the AoR.
Maintains the communication channel with AN employees in the field to check they are safe at all times.
Performs regular visits to the villages and cities where AN works in NES to conduct risk assessment and to monitor any changes.
Communicate security-related information to and from the Security Team following predefined communication channels.
Ensure that security-related information is being adequately communicated between the regional offices and the country office following predefined communication channels and maintain the communication channel with the Security Team all the time.
Regular checks of the condition of all equipment related with security and in case of shortages, follow up with relevant departments until the issue has been resolved.
Provide up-to-date and accurate security-related information and analyses to the Management and the Team.
Use available information sources (authorities, media, social media, community leaders, other INGOs) to monitor the security situation and the conflicts in our operations area and the areas around and report to the HoM immediately with the important shifting in the frontline and security incidents.
Checking the site security for the office and the warehouses. Supporting the Iraq Mission to deal with respective Assaysh offices in Erbil e.g. any kind of registration of expat or building etc.
Supporting the Mission the security management documents to have one common SOPs and templates between both NES Office in Erbil and Iraq Mission Office in Erbil. 
Providing regular updates/info or security sitreps through the shared groups or by participating in monthly meetings.
Providing contextual/security update on monthly basis to Iraq mission in SMT meetings or Monthly staff meetings.
Providing support for any possible access constraints within the KRI region.
Providing security assessments for buildings they would need for office, GH, warehouse or any other purpose. -
Providing site security assessments when needed within the KRI.
Ensure coordination with the Security Officer Iraq mission whenever needed for regular security assessments.
Qualifications & Preferred Skills
Other deliverables
Standard Operating Procedures (SOPs)  for NES , Erbil
Develop Contingency Plans (CPs) preparedness and inform the HOM of any shortcomings or necessary changes to the procedures.
Develop Hibernation strategy
Develop Evacuation plan for Expats and National staff
Develop monthly incident analysis.
Capacity building of teams in Field.
Participate in Security Meetings of NES and Iraq mission(Erbil Country Support Office).
How To Apply
Send you CV and Cover Letter at
before 25th March 2023