Job Information
Trainers for financial literacy
NGO Information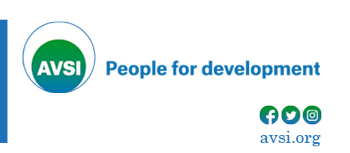 Contact Email
iraq@avsi.org
Job Information
Contract Duration
6 Months
Job Shift
9:00 AM - 5:00 PM
Requirements
Minimum Education
Bachelor Degree
Degree Title
Business Management or related field
Minimum Experience
3 Year (3-5 Years )
Job Status
Published Date
2023-03-06
Location
[Zummar,Iraq ]
Description
MAIN OBJECTIVE
The objective of this position is to support farmers and breeders of the rural areas of Zummar and Al-Ayadiyah in Tel Afar district, Ninewa governorate, through trainings and capacity building to the beneficiaries of the project by improving their financial knowledge in order to increase production efficiency and decrease environmental impact.
MAIN RESPONSABILITIES
Assessing trainings needs, creating and designing training modules and materials. The training courses should be designed according to the needs of the beneficiaries with the aim of providing them with new knowledge and the most important tools of financial management to assure the economical sustainability of their farms.
Implement, facilitate, and report the everyday training (per each group).
Prepare and implement pre training and post training evaluation test for project beneficiaries.
Provide continuous financial advisory assistance to farmers/producers to improve production management (both, qualitative and quantitative)
Ensure the introduction of new, yet context appropriate, and applicable technics of financial management.
Providing farmers with tangible tools of financial management to assure the economical sustainability of their farms.
Coordinate with the project coordinator and the project assistant by submitting written observations, recommendations, and evaluation of the training impact on the beneficiaries, gaps and possible solutions.
Participate in beneficiaries coaching activities and actively collaborate with Meal department for data collection and monitoring.
prepare a final report, summarizing the main elements of the activity such as, methodology, course subjects, challenges and opportunities, findings and other relevant information agreed with the project management.
Coordinate with the communication officer in order to properly document activities (Photos, short videos…) aligned with the donor's requirements and communication guidelines.
Assist in conducting and preparing regular mapping of relevant services being provided.
Perform any other relevant duties as required.
REPORTING TO : Project coordinator / Project assistant
Qualifications & Preferred Skills
STUDIES REQUIREMENTS
Bachelor's degree in business management or related field.
EXPERIENCE REQUIREMENTS
3 years of working experience in economic recovery and livelihood support programs.
Experience with small businesses, entrepreneurial projects, community business support, or agricultural and food production
Proven experience in landscape is a must.
Former experience in delivering and animating trainings ideally within NGO / UN projects.
Experience in dealing with vulnerable and muti-cultural groups.
Experience in supporting individuals with variant levels of education.
OTHER REQUIREMENTS
Excellent written and verbal communication and reporting skills in Arabic and English language.
IT skills: Ability to effectively use standard office software, such as MS Office (Windows, Word, Outlook, Excel, Power Point, Exchange).
Good attitude and experience in working with agricultural producers, partners, and allies.
Knowledge of the main actors/ service providers (banks, business angels, financial support programs)
Excellent communication skills in building relationships with local contacts
Well-developed interpersonal and team skills and proven ability to be flexible and sensitive in demanding situations; passion for working with others.
Strong background in pedagogy / education is desirable.
Good understanding of, and commitment to, gender equity.
Qualified Female candidates are strongly encouraged to apply.
How To Apply
AVSI is committed to diversity and inclusion within its workforce and encourages qualified female and male candidates from all national, religious and ethnic backgrounds, to apply.
How to Apply (Application Process):
Interested candidates are required to send CV and cover letter to iraq@avsi.org by 06-03-2023. Interviews will be conducted on a rolling basis, and based on urgency, AVSI may fill the position prior to the closing date. 
Please mention  job position in the subject of your email. Only short-listed candidates will be contacted.