Job Information
Social Worker (Re-Advertise)
NGO Information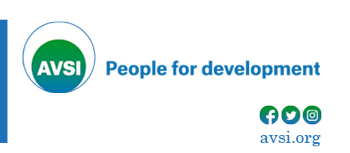 Contact Email
iraq@avsi.org
Job Information
Contract Duration
8 months
Requirements
Minimum Education
Bachelor Degree
Degree Title
BA in social sciences/psychology
Minimum Experience
1 Year
Job Status
Published Date
2021-06-06
Location
[Duhok,Iraq ]
Description
MAIN OBJECTIVE
AVSI is looking for one male Social Worker fluent in Kurmanji and Arabic and with good knowledge of English for its Distance Support Program in Duhok.
The project aims at conducting individual child support through the sponsorship of private donors that from Italy want to support vulnerable children in the Yazidi community in Duhok.
 The children will be supported with tailored individual support based on the needs assessed during the assessment stage.
The Social Workers will work in this framework to support AVSI in identifying the needs, and conducting activities and follow up with the children and their families.
 Social Workers will be supervised by the Project Coordinator and the Project Manager.
MAIN RESPONSABILITIES
Contribute to the comprehensive case management through proper assessment of vulnerable Yazidi children in Duhok, case planning, service provision and appropriate referrals to relevant service providers in consultation with the Project Manager and Project Coordinator.
Provide direct counseling for children as well as their families or guardians as identified to be in psychosocial support.
Organize and conduct group activities with parents, children, families.
Assist in writing reports, communication material to be shared with the Project Manager, Project Coordinator and with Headquarters and the sponsors.
Make referrals, follow ups, and report on the situation of the child throughout the project.
Assist in the designing, planning, implementing and facilitating of structured games and appropriate play to facilitate healing, growth and development of children.
Keep appropriate records of children's cases and ensure filling and updating of records is done on a daily basis to ensure quality reporting.
Ensure that all work is confidential and that ethical practices are observed.
Assist in the design of activities that promote child protection, welfare of the child and child support in schools and the community.
Become proficient with project data collection and reporting tools, and conduct and submit reports in a timely and accurate manner;
Perform other duties as assigned by the Project Coordinator and the project Manager. 
Qualifications & Preferred Skills
STUDIES REQUIREMENTS
Bachelor's degree in social sciences/psychology or equivalent work experience
EXPERIENCE REQUIREMENTS
At least 1 year of proven work experience in social work and/or counselling or similar role;
Proven experience in working closely with vulnerable children;
Experience in case management and to use a wide range of child counselling methodologies;
Good communication skills with fluency in spoken Kurmanji, and fluency in written and spoken English, Arabic and Kurdish;
Good knowledge of MS Office (Excel, Word, Powerpoint).
OTHER REQUIREMENTS
Be honest, respectful, and trustworthy;
Strong team spirit, creativity and flexibility;
Have cultural awareness and sensitivity to the needs of the different vulnerable groups targeted;
Demonstrated ability to work independently under tight deadlines;
Ability to take initiative and be open to continuous learning and constructive criticism.
Knowledge and awareness of the community of intervention
Ability to independently reach project locations
Ability to move with his car in Sharya
How To Apply
AVSI is committed to diversity and inclusion within its workforce and encourages qualified female and male candidates from all national, religious and ethnic backgrounds, to apply.
How to Apply (Application Process):
Interested candidates are required to send CV and cover letter to iraq@avsi.org by 12-06-2021. Interviews will be conducted on a rolling basis, and based on urgency, AVSI may fill the position prior to the closing date. 
Please mention  job position in the subject of your email. Only short-listed candidates will be contacted.