Job Information
Restoring Family Links Field Officer
NGO Information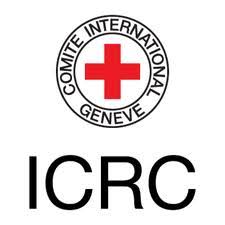 Contact Name
ICRC HR Department
Job Information
Requirements
Minimum Education
Bachelor Degree
Minimum Experience
3 Year
Job Status
Published Date
2022-06-14
Location
[Mosul,Iraq ]
Description
JOB VACANCY
EXTERNAL / INTERNAL
VACANCY: Restoring Family Links Field Officer
The International Committee of the Red Cross (ICRC) is a neutral and independent international humanitarian organisation, which assists and protects victims of armed conflicts and other situations of violence. The ICRC is currently looking for staff for its operations in Iraq.
ICRC offers:
By joining our organization, you will have an opportunity to practice your profession in stimulating, complex, and sometimes challenging environments, where your work can make a difference.
You will work with colleagues from various fields of expertise in a cross-cutting manner to help victims of conflict and other situations of violence. You will be dealing with humanitarian situations that require experience, resourcefulness, and innovation to achieve the best possible impact.
You will work for the oldest major international humanitarian organization in the world, adding to your sense of achievement in alleviating the suffering of people and communities and giving you the chance to promote humanitarian values in these turbulent times
You will benefit from a competitive employment package, including different possibilities for career and personal development. You will take part in an onboarding course and follow continuous training, to build your career within the ICRC and beyond.
The competitive compensation package is a monthly salary with benefits including (13th salary, international retirement saving plan, final gratuity, medical coverage, life insurance, mobility allowance, and social security scheme).
Job Title: Restoring Family Links Field Officer 2
Number of positions: Two (2)
Level: B2
Duty Station: Iraq – Mosul Sub-Delegation
Reports to: Tracing Team Leader
Duration of Contract: 1-year fixed-term contract (with the possibility of renewal based on needs and performance and Budget availability).
Date of Issue: 14th Jun 2022
Deadline for applications: 27 Jun 2022
Objective:
The Restoring Family Links Field (RFL) Field Officer supports the implementation and monitoring of ICRC's (RFL) activities at the sub-delegation level.
Main duties and responsibilities:
Carries out Restoring Family Links (RFL) activities under the supervision of the line manager.
Contributes to analyses of the security, socio-economic, cultural, and political environment in which the ICRC is working, shares relevant information with the team members, and reports any changes in the situation.
Contributes to the design and implementation of projects.
Collects compiles and translates RFL-related information, paying due attention to staff risk management requirements.
Analyses data and contributes to written internal reports; assists in institutional exercises relating to planning, budgeting, and monitoring programmes.
Helps to prepare, report on and follow up on internal and external meetings.
Develops and maintains contact with municipal/regional authorities, local/regional National Society branches, the local population, and suppliers.
Prepares participates in and reports on all aspects of field visits.
May support and supervise staff in the implementation and monitoring of field projects.
Fosters a constructive working environment (multidisciplinary approach, good team dynamics) among team members.
Ensures the sustainability of their work and puts in place a system for archiving their work for institutional memory.
Qualifications & Preferred Skills
Education and Professional Experience required:
University degree or relevant professional experience.
3 - 5 years of work experience in a similar field with a public or non-governmental organization.
Excellent command of written and spoken English as well as Arabic; Kurdish is an asset.
Proficiency in MS Office applications, including Word, Excel, and PowerPoint.
Good geographical knowledge of the area covered by the Mosul sub-delegation.
Key Competencies:
Accountability.
Beneficiary and Client-focused.
Teamwork and collaboration.
How To Apply
How to Apply: All qualified and interested candidates should forward their applications with a detailed updated Curriculum Vitae (CV) indicating email and phone contacts with a minimum of two professional references, a cover letter stating why you think you have the necessary skills and qualifications for the said job opportunity and your salary expectations. Marked to (mou_recruitment_services@icrc.org) with the subject line: SURNAME First Name/ Vacancy title.
Applications will only be accepted with valid residency and work permits in Iraq.
The successful candidate will undergo a three months' probation period.
Female candidates are particularly encouraged to apply.
NB: If you have not heard from us within a month of receiving your application, please consider your application unsuccessful.
No Fee:
ICRC DOES NOT CHARGE A FEE AT ANY STAGE OF THE RECRUITMENT PROCESS INCLUDING (APPLICATION, INTERVIEW MEETING, OR PROCESSING).