Job Information
Psychologist (Mental Health and Psychosocial Support Field Officer) Re-advertisement
NGO Information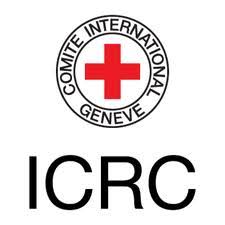 Contact Name
ICRC HR Department
Job Information
Requirements
Minimum Education
Bachelor Degree
Minimum Experience
3 Year
Job Status
Published Date
2022-12-29
Location
[Mosul,Iraq ]
Description
JOB VACANCY
EXTERNAL / INTERNAL
VACANCY: Psychologist (Mental Health and Psychosocial Support Field Officer)
The International Committee of the Red Cross (ICRC) is a neutral and independent international humanitarian organisation, which assists and protects victims of armed conflicts and other situations of violence. The ICRC is currently looking for staff for its operations in Iraq.
ICRC offers:
By joining our organization, you will have an opportunity to practise your profession in stimulating, complex and sometimes challenging environments, where your work can really make a difference.
You will work with colleagues from various fields of expertise in a cross-cutting manner to help victims of conflict and other situations of violence. You will be dealing with humanitarian situations that require experience, resourcefulness and innovation to achieve the best possible impact.
You will work for the oldest major international humanitarian organization in the world, adding to your sense of achievement in alleviating the suffering of people and communities and giving you the chance to promote humanitarian values in these turbulent times
You will benefit from a competitive employment package, including different possibilities for career and personal development. You will take part in an onboarding course and follow continuous training, to build your career within the ICRC and beyond.
Competitive compensation package, a monthly salary with benefits including (13th salary, international retirement saving plan, final gratuity, medical coverage, life insurance, mobility allowance, and social security scheme).
Job Title: Psychologist (MHPSS Field Officer)
Level: B2
Duty Station: Iraq – Mosul Sub-Delegation
Reports to: MHPSS Mental Health & Psychological Delegate
Duration of Contract: 1 year fixed term contract (with the possibility of renewal based on delegation needs and performance).
Date of Issue: 29.12.2022
Deadline for applications: 31.01.2023
Objective:
The term 'mental health and psychosocial support' (MHPSS) describes a wide range of activities undertaken by the International Committee of the Red Cross (ICRC), to address the psychosocial and psychological consequences caused (or exacerbated) by conflicts.
The mental health and psychosocial support MHPSS ICRC program for people affected by violence and war conflict in Northern Iraq aims to respond to the MHPSS needs of the survivors (victims of violence and families of missing). The ICRC focuses on strengthening culturally appropriate and community-based interventions, that constitutes a key entry point to identify, assess and address invisible mental health needs. The aim is to build the local capacity to enable key stakeholders in providing quality individual and group psychological support, counselling services and awareness sessions to affected population, with constant supervision.The MHPSS Field Officer implements Mental Health and Psychosocial Support (MHPSS) activities, in the framework of Victim of Violence and Family of Missing, including sexual violence, at community level, as defined, in collaboration with the relevant coordinators at local and national level. S/he provides direct services, s/he trains, supervises and coaches community volunteers to provide direct support to victims of armed conflict and/or other situations of violence. S/he collaborates with local stakeholders, relevant MHPSS actors and ICRC colleagues of the relevant departments.
Accountabilities and responsibilities:
Trains Primary Health Center (PHC) professionals, community MHPSS providers, and/or external actors.
Supervises and supports the trained PHC professionals and community actors to consolidate the knowledge and the skills gained during training through regular visits, case discussions, accompaniment and observation visits.
Develops, implements and follows-up on MHPSS activities at local and national level.
Provide direct MHPSS consultations when needed, respecting always privacy and confidentiality of the patients.
Respects always the "Do no harm" principle and acts in the best interest of the beneficiaries.
Organizes referral of beneficiaries and performs case follow-up (Case Management).
Complies with the ICRC standards, sets up culturally and context-appropriate monitoring and evaluation tools, and ensures regular data collection and reporting.
Supports the trainees in the clinical assessment, treatment and follow-up of identified clients, in all the needed formats (individually, family and/or group).
Attends Mental Health cluster meetings and any other meetings required to inform, coordinate, collaborate or promote ICRC MHPSS activities with other humanitarian actors and MoH/DoH.
Develops and maintains contacts with health authorities, academia, technical advisers from other organizations, etc. as necessary.
Creates and maintains direct links with MHPSS program beneficiaries and is accountable towards them.
Maintains regular communication with the MHPSS Delegate and with the MHPSS Project Manager (PM), providing data, reports, and relevant program updates.
Participates in regular field trips to Sinjar district and other areas within Ninawa governorates including weekly overnight stays.
Qualifications & Preferred Skills
Education and Professional Experience required:
University degree in Psychology (minimum 3 years' university studies).
Master's in psychotraumatology is desirable.
3 to 5 years of experience with humanitarian organizations, including 2-3 years of previous professional experience in mental health, psychosocial support, counselling, social work, or other similar fields.
Previous experience facilitating trainings, clinical supervisions, and working with vulnerable groups.
Experience supporting survivors, and people affected by violence (including sexual violence).
Experience in managing and monitoring teams is an asset.
Fluent command of written and spoken English and Arabic required, Kurdish Kurmangi is an asset.
Computer proficiency (Microsoft Office experienced: Excel, World, and Outlook).
Key Competencies:
Intermediate level in report writing for the supervisor and other departments (minutes of meetings, field trip reports etc.).
Applies the validated clinical tools to monitor the impact of the services provided.
Strong sense of responsibility and adaptability, able to work overtime when needed .
Flexibility and ability to work independently and in a proactive way.
Highly developed analytical, planning, writing, communication and organizing skills.
Good knowledge of the ICRC mandate, International Humanitrian Low (IHL), and of other humanitarian topics.
Good knowledge of the geographic areas of assignment, including communities' environment.
How To Apply
How to Apply: All qualified and interested candidates should forward their applications with a detailed updated Curriculum Vitae (CV) indicating email and phone contacts with a minimum of two professional references, a cover letter stating why you think you have the necessary skills and qualifications for the said job opportunity and your salary expectations. Marked to (mou_recruitment_services@icrc.org)  with the subject line: SURNAME First Name/ Vacancy title.
Female candidates are strongly encouraged to apply.
Applications will only be accepted with valid residency and work permits in Iraq.
The successful candidate will undergo a three months' probation period.
NB: If you have not heard from us within a month of receiving your application, please consider your application unsuccessful.
No Fee:
ICRC DOES NOT CHARGE A FEE AT ANY STAGE OF THE RECRUITMENT PROCESS INCLUDING (APPLICATION, INTERVIEW MEETING, OR PROCESSING).