Job Information
Placement Officer
NGO Information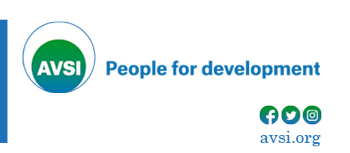 Contact Email
iraq@avsi.org
Job Information
Contract Duration
3 Months
Requirements
Minimum Education
Bachelor Degree
Degree Title
University degree in Social Science
Minimum Experience
4 Year (2 Years relevant to the functions or in related fields, in addition to practical work experience with INGOs or IOs in conflict and crisis areas.)
Job Status
Published Date
2021-10-10
Location
[Duhok,Iraq ]
Description
MAIN OBJECTIVE
The Placement Officer is responsible for the POST EMPLOYMENT SERVICE of the project.
MAIN RESPONSABILITIES
Create a network for job search

Gather professional data on the beneficiaries and complete a database. Analyze the data and identify potential project related problems and report to the Line Manager.

Support and Assist the beneficiaries in training and Job search

Conduct literature reviews and conduct research activities whenever requested by the Line Manager.

Keep records of all information related to project for documentation, clarification and presentation to the Line Manager.

Establish and maintain the project's information management system.

Perform any other relevant duties as required.
Qualifications & Preferred Skills
REPORTING TO: Project Assistant/Project Manager
STUDIES REQUIREMENTS:
University degree in Human Resources, Social Sciences or related fields.
EXPERIENCE REQUIREMENTS
Four years of overall professional job experience and 2 Years relevant to the functions or in related fields, in addition to practical work experience with INGOs or IOs in conflict and crisis areas.
Previous experience in following Cash for Work project is an asset.
OTHER REQUIREMENTS
Languages: Professional knowledge of English, proficiency in Arabic and in Kurdish (Sorani and Badini).
IT skills: Ability to effectively use standard office software, such as MS Office. Ability to effectively use Kobo, project management software and other information systems/databases.

 
How To Apply
AVSI is committed to diversity and inclusion within its workforce and encourages qualified female and male candidates from all national, religious and ethnic backgrounds, to apply.
How to Apply (Application Process):
Interested candidates are required to send CV and cover letter to Iraq@avsi.org by 21-10-2021.
Interviews will be conducted on a rolling basis, and based on urgency, AVSI may fill the position prior to the closing date.
Please mention  job position in the subject of your email.
Only short-listed candidates will be contacted.