Job Information
LIFE SKILLS OFFICER
NGO Information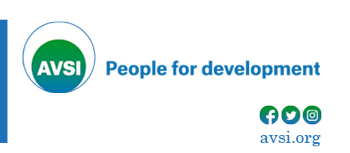 Contact Email
iraq@avsi.org
Job Information
Contract Duration
9 months
Requirements
Minimum Education
Bachelor Degree
Degree Title
University degree in Social Sciences, ps
Minimum Experience
3 Year
Job Status
Published Date
2021-11-17
Location
[Duhok,Iraq ]
Description
MAIN OBJECTIVE
Deliver Life skills sessions for the target groups in the designated areas of the project / Following up on social events to promote social cohesion and individual wellbeing.
MAIN RESPONSABILITIES
Plan and implement Life skills field activities
Supports the project team in the outreach within the targeted area.
Contribute to the development/revision of materials already developed
Compile report on weekly and monthly basis as requested by project schedule
Prepare field reports
Prepare and file relevant documents.
Report weekly & monthly (or more often, if required) on activities and results.
Coordinate with the communication officer in order to properly document activities(Photos, small videos…) aligned with the donor's requirements and communication guidelines.
Assist in conducting and preparing regular mapping of relevant services being provided.
Responsible for promoting the participation of young people in events, education, training and employment activities.
Assist with planning work on weekly and monthly basis in accordance with work plan
Perform any other relevant duties as required.
REPORTING TO
Project coordinator/ Project Manager
Qualifications & Preferred Skills
EXPERIENCE REQUIREMENTS
Experience of working with vulnerable people. Ability to engage young people
Awareness of the issues facing people living on their own and supported accommodation
Knowledge of child protection, safeguarding, housing legislation.
Ability to communicate effectively in a variety of settings
Ability to positively work within a diverse team and provide support to other colleagues 
Experience in identifying risk and protective factors and transfer to risk assessment
OTHER REQUIREMENTS
Languages: professional knowledge of English, proficiency in Arabic, and Kurdish proficiency is preferred.
IT skills: Ability to effectively use standard office software, such as MS Office (Windows, Word, Outlook, Excel, Power Point, Exchange). Ability to effectively use project management software and other information systems /databases. 
Excellent communication skills in building relationships with local contacts
Well-developed interpersonal and team skills and proven ability to be flexible and sensitive in demanding situations; passion for working with others
Good understanding of, and commitment to, gender equity
Strong documentation, research and report writing skills.
Knowledge of the NGO operations and the dynamics of the humanitarian sector.
How To Apply
AVSI is committed to diversity and inclusion within its workforce and encourages qualified female and male candidates from all national, religious and ethnic backgrounds, to apply.
How to Apply (Application Process):
Interested candidates are required to send CV and cover letter to iraq@avsi.org by 30-11-2021. Interviews will be conducted on a rolling basis, and based on urgency, AVSI may fill the position prior to the closing date. Please mention your name and job position in the subject of your email. Only short-listed candidates will be contacted.