Job Information
Junior Paediatrician (for pool)
NGO Information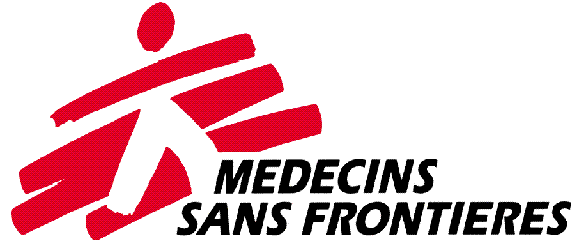 Job Information
Requirements
Minimum Education
Bachelor Degree
Minimum Experience
3 Year
Job Status
Published Date
2021-12-29
Location
[Nineveh,Iraq ]
Description
Junior Paediatrician for Pool List
under DoH contract assigned to Nablus Hospital
MSF Switzerland is looking for Doctor Paediatrician (Junior) and Senior)  to provide outpatient and/or inpatient paediatric care to patients according to adapted and updated medical knowledge, MSF protocols, values and universal hygiene standards to improve the new-born and child health conditions
Main tasks of the role:
Applying medical knowledge and skills to prevention, diagnosis and treatment of children, ensuring integrated new-born and pediatric care through Emergency, OPD, and IPD services in New-borns and cases of malnutrition. Prescribing the necessary investigations and treatment, respecting MSF protocols.
Collaborating closely with the different department of the hospital (e.g. Emergency and Maternity), Knowing and ensuring all updated MSF medical protocols and universal precautions are followed and implemented, reducing bio-hazard risks and improving infection control.
Reviewing and discussing selected complicated and interesting cases in medical team and with technical referents when necessary
Keeping patients and their families informed of the illness and the treatment to follow, checking that they have been understood. Ensuring professional autonomy and confidentiality are respected and a good attitude and proper bedside manner towards the patient and their care takers and the rest of the medical team.
Following up the evolution of the hospitalized/IDP patients through consultations and examinations, prescribing the necessary treatment following MSF protocols, deciding whether they can be discharged or transferred to other departments – in collaboration with other doctors- and informing their family about the patient's evolution.
Providing inputs about general organization of pediatric wards, including the admission, transfer and discharge criteria + referral procedure from Maternity and post-delivery wards
Keeping medical record of patients accurate and completed, participating analysis of epidemiological data of pediatric patients
Applying MSF principles and values.. Applying MSF protocols and adhere to the rules implemented by MSF within Nablus hospital.
We offer
Remuneration in accordance to the Incentive grid
The chance to gain professional development and training within an international organisation
The opportunity to contribute to our objective of saving lives, alleviating suffering and working with those most in need.
Qualifications & Preferred Skills
Requirements:
Education: essential Medical Doctor Diploma. experience minimum as a Medical Doctor in paediatric hospital; Paediatrics including new born care, paediatric and neonatal resuscitation
At least 1 year experience mandatory as "internship" with DoH
Desirable previous experience with MSF or other NGO
Desirable: quality improvement skills
Professional and respectful behaviour to staff, families and patients
Flexibility (for hours to work and duties at work)
Essential English and fluent in Arabic
For applicants with foreign certificates, Iraqi recognised state-diploma is required.
For applicants registered under DOH Ninewa, a non-objection letter should be provided only if the staff is selected and only when he/she will start work with MSF.
How To Apply
Please send cover letter & CV, Diploma & DoH Card to MSFCH-Mosulwest-Recruitment@geneva.msf.org or hand in your cover letter and CV in the CV box located in Nablus Hospital
Please put "Doctor Paediatrician (Pool)" on the application.
Please do not hand in any CVs produced in shops. They will not be considered. Handwritten CVs and cover letters are acceptable.
Only DOH staffs under DOH Ninewa and from Ninewa governorate are allowed to work in Nablus Hospital.
In all CVS you need to clearly state your experience by writing the organisation you have worked, the duration of the employment (which year and how long) and description of the job you performed. 
We recommend all applicants to write a cover letter containing an introduction of yourself, explaining why you are applying for the position, and explaining why you think you are suitable for the position.
The deadline for application is 09/01/2022
English CVs only
Only shortlisted candidates will be contacted.
Your application will not be returned to you at any stage of the recruitment process.