Job Information
Interpreter (Sign Language )
NGO Information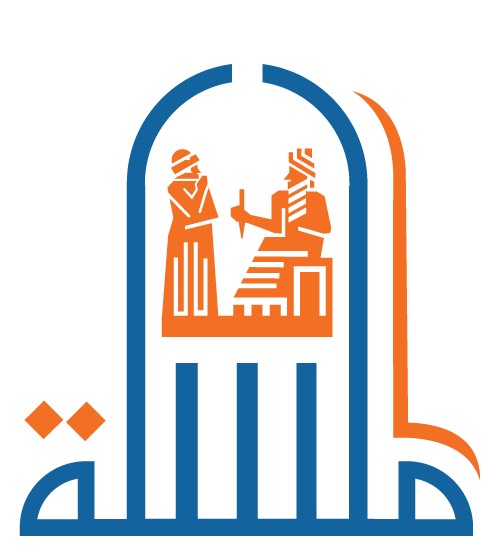 Job Information
Contract Duration
Three Months
Nationality
Not Applicable
Requirements
Minimum Education
Bachelor Degree
Minimum Experience
1 Year
Job Status
Published Date
2021-10-12
Location
[Erbil,Iraq ]
Description
Job Title:                        Interpreter (Sign Language )
Duration:                        Three months 
Duty Station:                  Erbil and travel Mosul & Dahuk
Brief description of the organization
Al Mesalla for Human Resources Development is a non-governmental organization established in 2004 registered in Baghdad and Erbil with headquarters located in Erbil. The organization is working at disseminating a culture of human rights and peace building in Iraq and the Kurdistan Region. The organization is currently working along 3 programs: a non-violence and peace building program developing peace capacities within the community; a women and Gender program empowering women to take an active role in the community and a Human Rights Program which focuses especially on enhancing freedom of expression. Since June 2014, Al Mesalla developed services to the growing refugee and displaced community settling in the Kurdish Region of Iraq by participating to distributing emergency support and establishing empowerment and livelihoods programs for displaced women in particular.
BACKGROUND
 After the conflict between Iraq and coming of ISIS and Mosul liberation operation, huge number IDPs are present in Kurdistan/ Iraq,  As it is often the case in any humanitarian crises, women and girls face increased risk of violence and in particular camp settings, where living spaces are confined, infrastructures are weak and activities are limited, therefore, tension arises and psychological wellbeing is disturbed. Forms of gender based violence became common with specific forms such as domestic violence, sexual harassment and abuse, trafficking and to a lesser degree economic exploitation and early/ forced marriage. The latter one is quite problematic since many families revert to this option as a sort of protection and coping mechanism given the cultural context and already prior structural practices where the husband is expected to provide financial and physical protection. UNFPA responded by supporting AL_Mesalla organization by establishing women spaces in Erbil and district with aim of using it as a social space and a base to raise awareness about gender issues and about the risks of GBV.
Job description
Following are the Terms of Reference of Interpreters:
Provide proper, clear and faithful interpretation during various activities and session held at each WCCs
Check appropriate reference to ensure proper appreciation and usage of Sign language
Provide consecutive interpretation, when required, during sessions, activities and discussions
Ability to manage physical space and environment as well as the discourse exchange between speakers
Ability to cope with pressure and work in a multicultural environment
Team spirit, high sense of disciple and professionalism
Nineveh Camp:-  Jedaa
Erbil Camps:- Debaga, Bahrka, Harsham, Khazir, Hasansham,  Darashakan, Kawergosk, Qushtapa, Basirma
Duhok Camps:- Domiz 1, Domiz 2, Gawilan, Bardarash, Mamrashan, Sharya, Kabartoo, Khanke, Bajet Kandala, Chamishko, Berseve
Female candidates are preferred
Knowledge of Arabic (Language Sign) is a MUST
Qualifications & Preferred Skills
Required Qualifications
1 Year Experiences
Excellent linguistic and interpreting skills
Background experience and work with deaf and those with hard of hearing people
Ability to move to camps in different locations (Erbil, Mosul & Dahuk)
How To Apply
Al-Mesalla is an Equal Opportunity Employer Al-Mesalla considers all applicants on the basis of merit without regard to race, sex, color, national origin, religion, sexual orientation, age, marital status, veteran status or disability.
Interested applicants must send their CV (PDF or Word) to:- recruitment@almesalla.net  with a subject:  Interpreter (Sign Language )
NOTE:- Applications not meeting the specified minimum requirements or received after closing date will not be contacted. Shortlisted candidates will be contacted for an interview.
Due to the urgency, Al -Mesala reserves the right to recruit any suitable candidates before the above-mentioned deadline