Job Information
Implementation Manager Assistant
NGO Information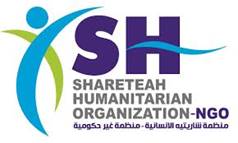 Job Information
Contract Duration
10 Months
Requirements
Minimum Education
Bachelor Degree
Minimum Experience
2 Year
Job Status
Published Date
2021-04-06
Location
[Nineveh,Iraq ]
Description
Job Title: Implementation Manager Assistant, Shareteah (SHO)
Supervised by: Implementation Manager, Shareteah (SHO)
Duty Station/Location: Mosul, Iraq & Erbil, Kurdistan, Iraq (Roving)
Job Description:
The role of the SHO Implementation Manager assistant is to assist the SHO Implementation Manager on the assigned daily, weekly, and monthly tasks. Carrying out the administrative tasks/translating and printing official documents and letters, and translating them from Arabic into English, from English to Arabic. work closely with other support staff at SHO to follow up the assigned tasks from SHO Implementation Manager, and attend internal/external meetings, taking notes and contribute into it to create meeting minutes later. After obtaining sufficient experience, will cover the absence of the SHO implementation manager at the office.
Reporting:
The SHO Implementation Manager Assistant is responsible for the SHO Implementation Manager, and reports directly to that position for all programme and operations matters; in addition, giving daily reports to the SHO Implementation Manager.
Roles and Responsibilities:
In accordance with the SHO Standard Operating Procedures and the HR activity plan, the SHO Implementation Manager Assistant will perform the following duties:
General:
Work within the framework of SHO's core values, promoting its ethos and mission statement; especially impartiality and non-political alignment.
Work towards achieving SHO's organisational and programme level objectives.
Stay informed of SHO's activities.
Ensure familiarity with and adhere to all SHO policies and procedures.
Participate in wider meetings and seminars as and when requested by the SHO Management.
Participate in SHO training activities as and when requested by the SHO Management.
Undertake the role in a manner appropriate to respective cultural contexts and within all local legal frameworks.
Ensure PSEA indicators are included in assessments and surveys.
Ensure PSEA activities included in Projects.
Undertake any unspecified duties appropriate to the post as may be required.
Specific:
Assist the Implementation manager with all matters pertaining to program management, according to the program manager instructions.
Work with all programme support team members closely and understand responsibilities, duties and workflow.
Participate in internal and external meetings as instructed for the purpose of a broader understanding of program management.
Participating in internal and external courses and developing capabilities related to administrative skills.
Work on self-development and skills in all disciplines and fields related to SHO HMA work
Communicate with field teams on an ongoing basis and collect information and reports requested by the Implementation manager.
Regular visits to the field to see the work and maintain communication with all teams.
Help and support the project support team and facilitate the work of the support office. And work to provide suggestions and ideas that improve performance and work development.
Maintain the high required level of confidentiality
Any other duties as assigned by the line manager
Implement duties in line with the SHO Code of Conduct and represent SHO in a professional manner.
Conduct duties in accordance with SHO programme Standard Operating Procedures (SOPs).
Reporting and Coordination:
The in-person or online representation of SHO as required by SHO Implementation Manager (DMA working groups, UN Cluster Meetings, International Organisations, (I)NGOs, Implementing Partners, etc.)
Weekly formal reporting to SHO Implementation Manager on workflow and other finished/pending assigned tasks.
Write/prepare meeting minutes for the line manager in a professional manner.
Location and Travel:
The role is roving between the SHO Project Office in Mosul and the FSD Iraq office in Erbil. Moreover, regular travel to the region is required to Federal Iraq (including Makhmur and other regions as required) and into KRI (including Dohuk and other regions as required). On occasion, by mutual agreement, the SHO Implementation Manager Assistant may also travel to other SHO and FSD programme locations or to conferences if required.
Qualifications & Preferred Skills
Qualifications and Expertise:
University degree in a relevant field.
Minimum 2 (Two) years of relevant work experience.
Excellent computer skills, incl. Microsoft Word, Excel, PowerPoint, etc.
An understanding and commitment to SHO's aims and values.
Excellent command of English and Arabic, written and spoken, is essential.
How To Apply
Requirements for application:
Please send your CVs/ to hr@shareteah.org
The reference number and position must be mentioned in the subject line of the email, Ref: (Implementation Manager Assistant).
Only shortlisted candidates will be contacted.
Applications passed the expiration date of the advertisement will not be considered.
https://www.facebook.com/SHO.Shareteah